The Yema C18 SUV debuted today on the Chengdu Auto Show. The Yema C18 is a concept previewing a new sporty compact city SUV that will be launched on the Chinese auto market in late 2015. Yema didn't let anyone near the vehicle, protecting it with a red fence on shiny-gold poles. Headlights look hip. Huge air intakes sporty.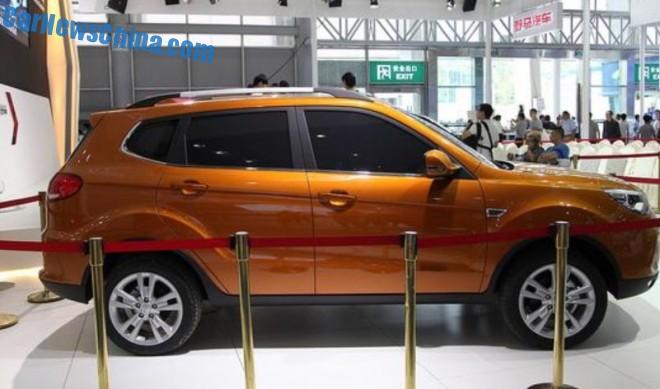 The C18 will be available with two four-cylinder petrol engines: a 1.8 mated to a 5-speed manual and a 1.5 turbo mated to a CVT.
Size: 4300/1815/1655, wheelbase is 2548.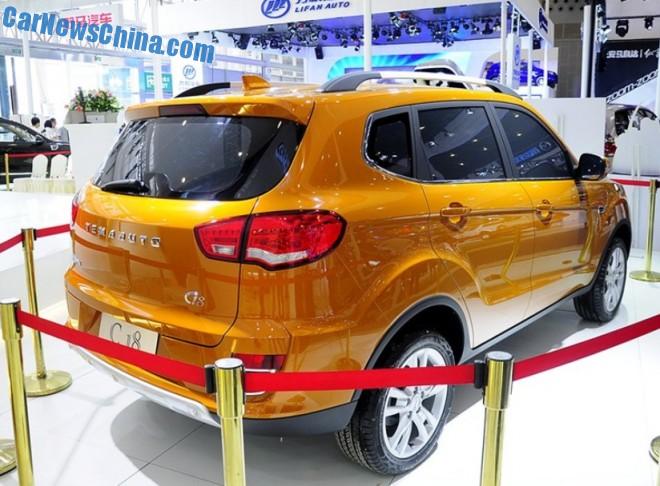 Yema means mustang, as in the horse, not the airplane. Yema is based in Sichuan Province whereof Chengdu is the capital, so they always go big on their 'own' show. This year they also have the F16 and the T70 SUV.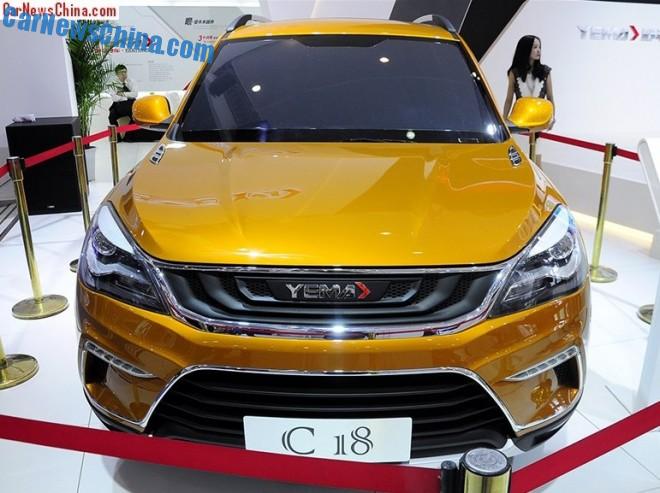 The new Yema logo on the grille. Check font of 'C 18' on license plate.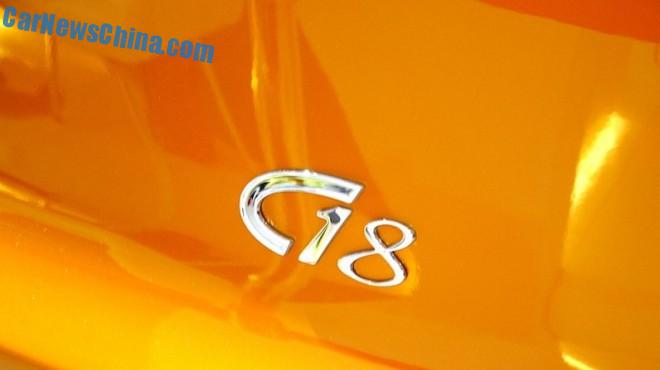 Check font of 'C 18' on back. The fonts are not the same. That loox messy.