The very first spy shots showing the upcoming Brilliance Huasong 7 MPV. 'Huasong' is a new sub-brand aimed at building hip MPV's for young car buyers. The Huasong vehicles will all be based on existing minivan platforms from Jinbei, which is another sub-brand under Brilliance Automotive.
Chinese car makers just can't get enough of starting new brands and sub-brand, wasting money and time, and subsequently kill them off again. Will Huasong fare any better..?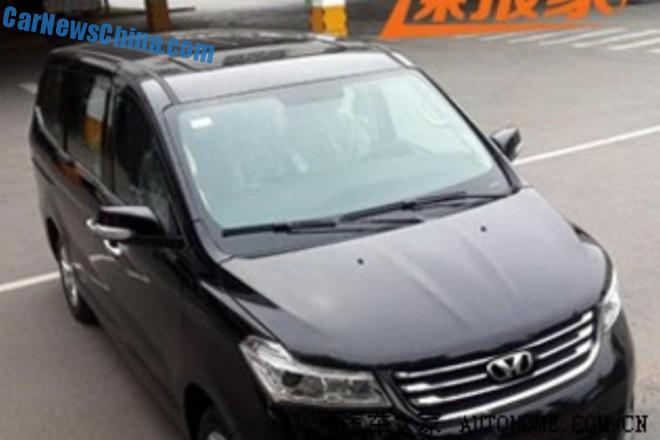 The idea is not bad. Young car buyers are a fast growing new market in China and they often need a larger vehicle to carry the babies and grannies, so a hip MPV might just be what they want. The Huasong is a mid-size MPV that will seat seven in comfort. Size: 5005/1909/1935, wheelbase is 2990 and weight is 2030kg.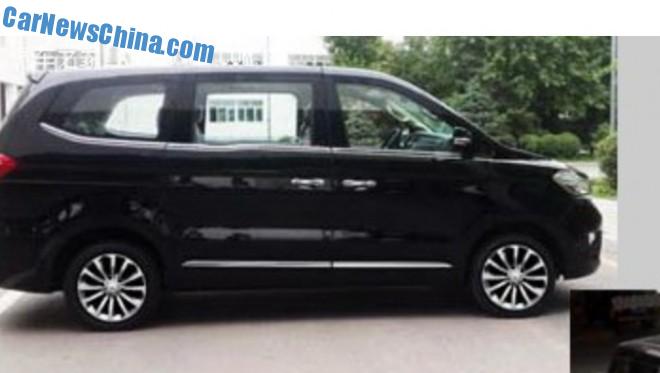 Fat chrome strip under the windows with a dramatic end on the D-pillar. Well, almost hip indeed.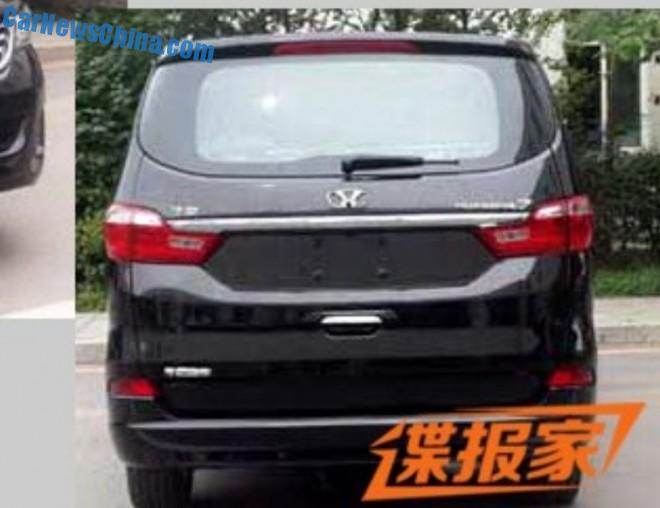 New Huasong logo resembles an H. Big car needs big motor, and Huasong does deliver. Base engine will be a new 2.0 turbocharged four-cylinder petrol with 204hp, and there will be hot version with 242hp. Transmission will be a 6-speed automatic. The Huasong 7 will debut in November on the Guangzhou Auto Show and launch on the Chinese car market in the first half of 2014.