A super speedy Porsche 918 Spyder Weissach package in racy Martini livery, Spotted in China in a Porsche dealer near People's Park in the great city of Shanghai. The hybrid supercar was parked right in the middle of the shop, heavily protected by a black fence on shiny chrome poles.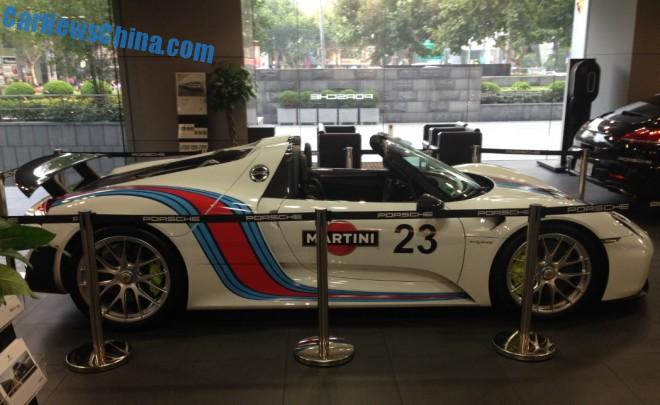 A nice little lady working at the shop told me the car was for display only, they didn't use it for test drives or events. She never sat inside because "it was too expensive". They sold two 918's in Shanghai so far, and the buyers bought indeed without trying first (!).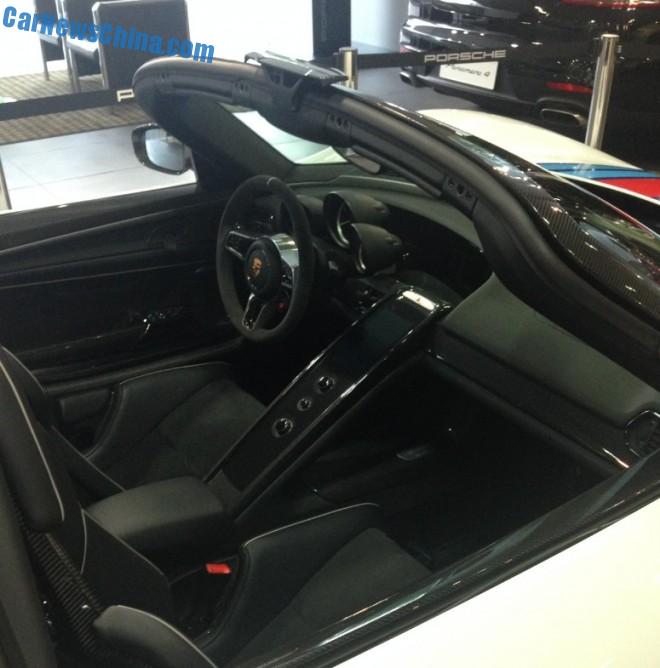 A very sombre interior in such a high tech speedy car. The 918 is powered by a hybrid drive train, good for 887hp and 1275nm. The Weissach has a top speed of 345km/h and a 0-100 in 2.8 seconds.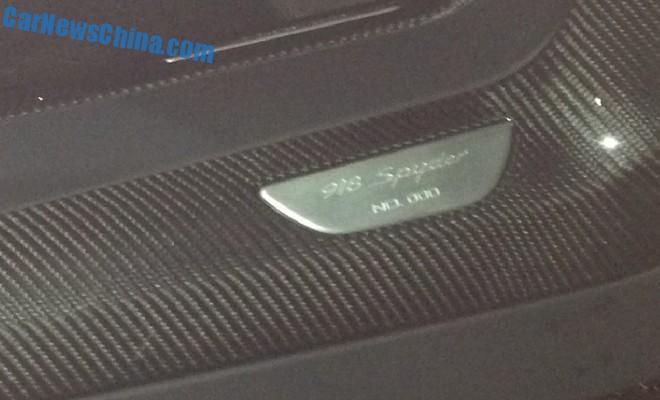 No. 000. This particular car was used for development and testing. It was later brought up to customer specification and now serves, somehow sadly, as a display model.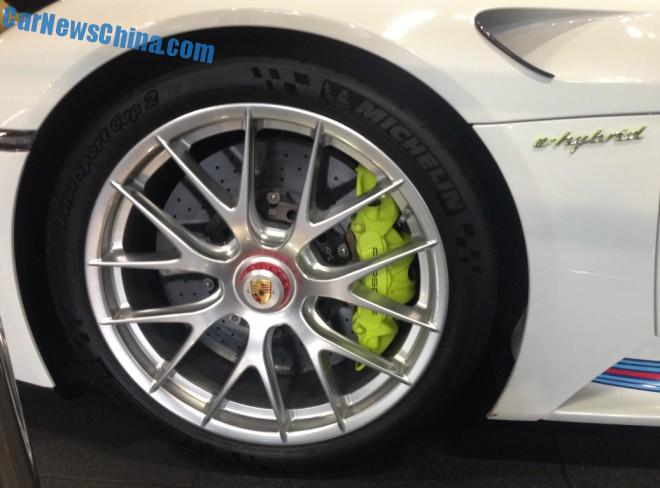 Giant brakes feed electricity back into the battery. Price of the Porsche 918 in China starts at 13.388 million yuan for the base car and 14.63 million for the Weissach. That is 2.19 million and 2.39 million USD. Expensive but exclusive. Only 50 of a total run of 918 cars will come to China. That of course are only official deliveries, they gray market will sure find some more…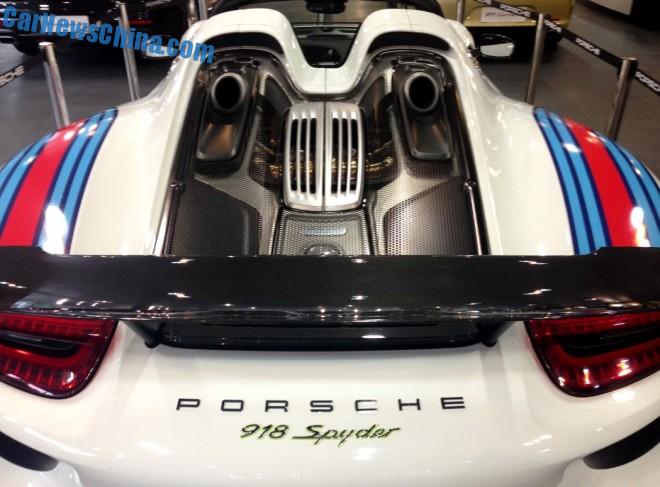 Martini livery looking great on 918. Now go racing on the Bund!