A gigantic Cadillac DeVille stretched limousine, Spotted in China on the Beijing Asian Games Village car market in Beijing. A monster of a car extended by a full four meters in the middle. I was ready to buy but it was sadly not for sale, but I could hire it for a hefty 800 yuan a day, including a driver. For my next wedding then!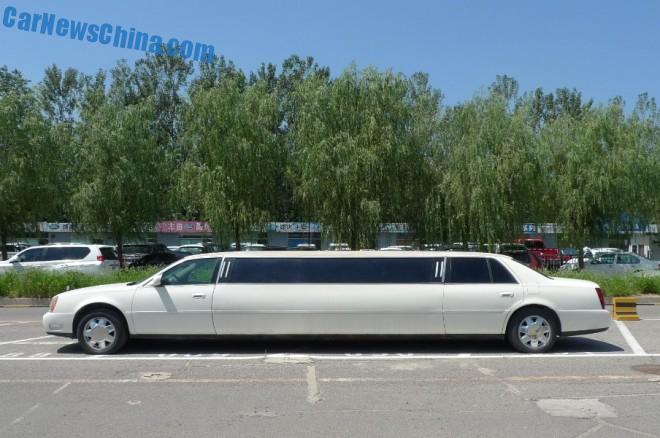 The limousine was imported from California in 2009, stretched an all, traveling by boat. It is not street legal in Beijing but police usually doesn't stop a wedding car. The vehicle was in good shape but a bit dusty, and it seemed that the dear cleaners of the capital never cleaned the roof. Too high, I guess.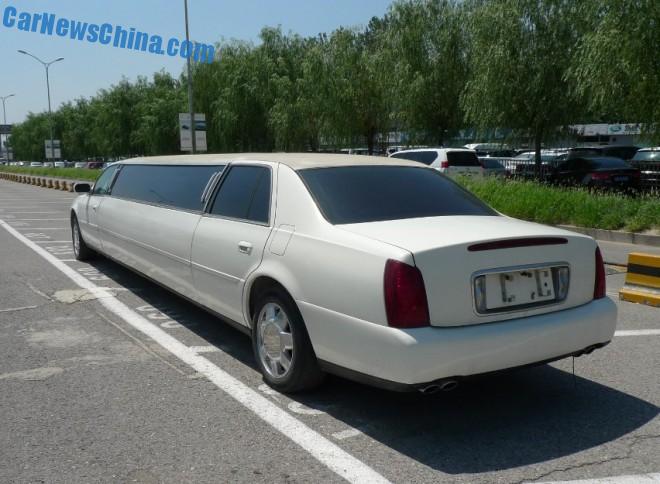 The seventh generation Cadillac DeVille was manufactured from 2000 until 2005, it was designed by a man with the great name of 'Wayne Cherry', really. The DeVille was never officially exported to China and this stretched limousine is indeed the very first example we see in country. Power comes from a 4.6 liter Northstar V8 with 300hp and 400nm, which is only just enough to move this massive machine forwards.