The BMW i8 hybrid supercar has been launched on the China car market. Price starts and ends at 1.988 million yuan or 323.000 USD. The BMW i8 is imported into China and is therefore not eligible for any green-car subsidies. The coming of the i8 has been highly anticipated in China, by media and potential buyers alike.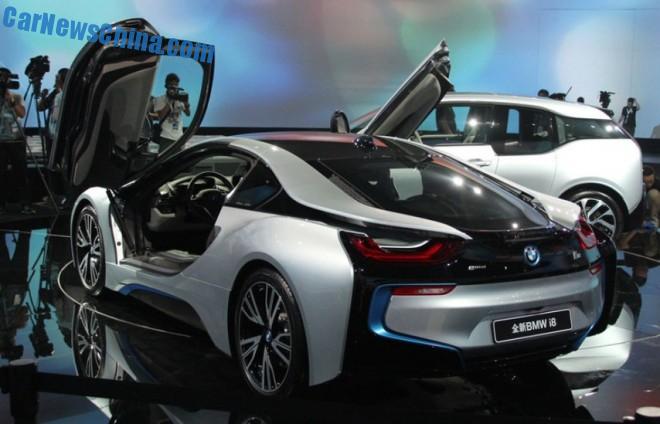 However, the high price might spoil the party. Almost two million yuan makes the i8 a direct competitor of the Audi R8 (1.8 – 2.5) and the Porsche 911 (1.5 – 2.7), and that is a very hard place to be. The BMW i3, which was launched at the same time, is priced in the stratosphere as well. Strange strategy.
The BMW i8 is powered by a 1.5-liter three-cylinder turbocharged petrol engine mated to an electric motor, good for a combined output of 357hp and 570nm. Top speed is limited to 250km/h and 0-100 is gone in 4.9 seconds.