The BMW i3 has been launched on the China car market. The EV version costs 449.800 yuan ($73.000) and the hybrid version costs 516.800 yuan ($ 84.000). The BMW i3 is imported into China and is therefore not eligible for any green-car subsidies, but buyers might be able to claim other incentives like free license plates in Shanghai.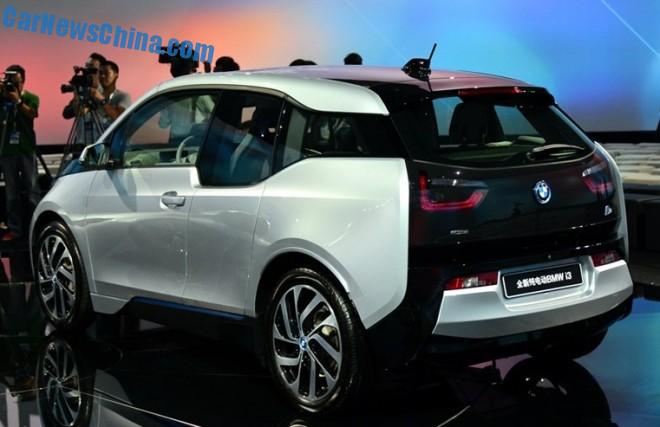 The BMW i3 EV is powered by a 170hp electric motor mated to a 22kWh lithium-ion battery pack. Max range on a full charge is 160 kilometer. Top speed 150km/h and 0-100 is gone in 7.2 seconds. A full charge takes 8 hours at home on 220V or one hour on a fast-charge station. The i3 hybrid adds a range-extending 650cc two-cylinder gasoline engine with 34hp to the power train, good for a combined 204hp.
The i3 is priced so high that it will likely remain a very rare car on Chinese roads. It also sits in a segment of its own, which is not a good thing in the shaky Chinese green car market. The closest competitor is the Lexus CT200h hybrid which starts at 269.000 yuan. Buyers might also be tempted by the Tesla Model S 60 which goes for 648.000 yuan, and that is not that much more for a lot more car.