The brand new Brilliance Dolphin has been launched on the China car market. Price starts at 39.800 yuan and ends at 45.800 yuan. The Brilliance Dolphin, formerly known as the Brilliance H120 CaCa, is a mini car that will compete directly with the successful Chery QQ.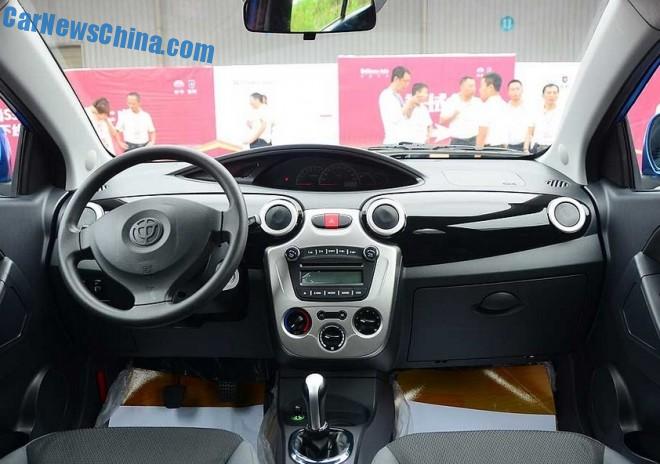 Dash looks fuzzy and awfully cheap, especially that steering wheel. Power comes from a 1.3 liter four-cylinder petrol engine with 88hp and 120nm, mated to a five-speed manual sending horses to the front wheels. The Dolphin will be aimed squarely at second and third tier cities where still more folk finally got enough cash to buy a car.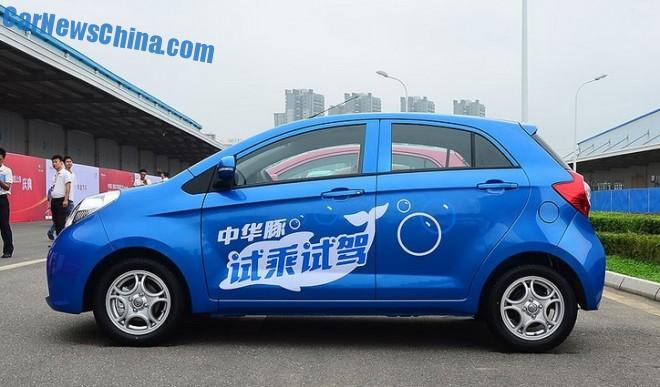 Exterior looks nice with a forward stance and a strong crease over the side. Dolphin decal kinda cool.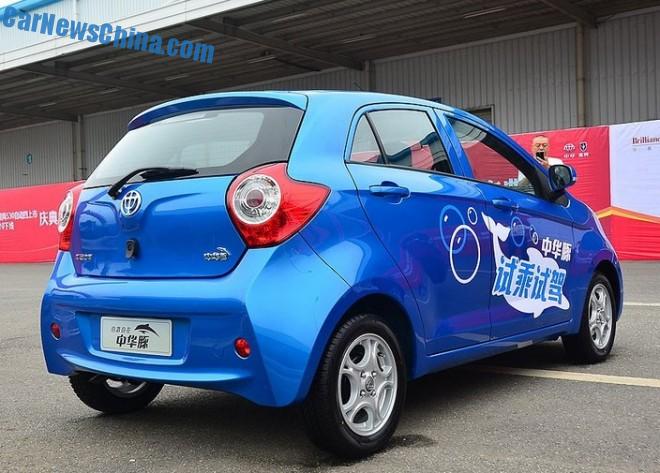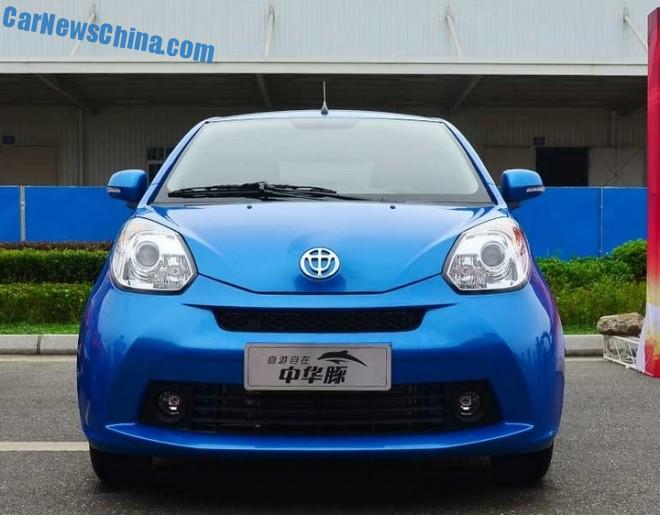 The smile of a dolphin.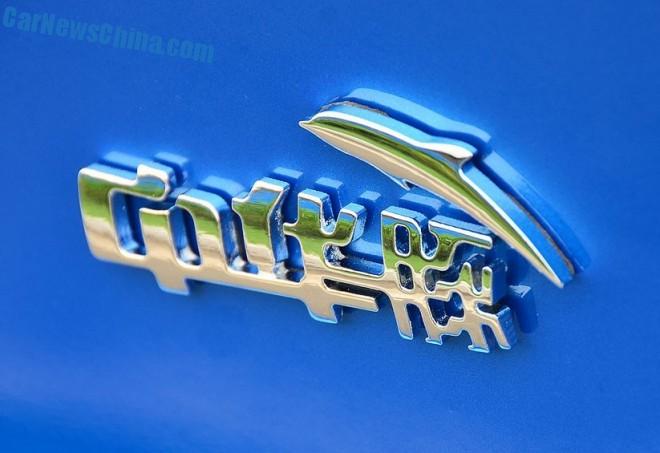 Stylish logo writing 中华豚, Zhonghua Tun. Zhonghua is the brand name, it literally means China. The English brand name is Brilliance. Tun means Dolphin.