The new MG GT will be launched on the Chinese car market on November 1. Price will start around 120.000 yuan and end around 150.000 yuan. The MG GT officially debuted in a box on the 2014 Chengdu Auto Show.
The MG GT looks like a fastback but is in fact a sporty sedan, based on the same platform as the MG5 hatchback and the Roewe 350 sedan. There will be three engines available: a 109hp 1.5, a 129hp 1.5 turbo, and a brand new GM-sourced 1.4 turbo.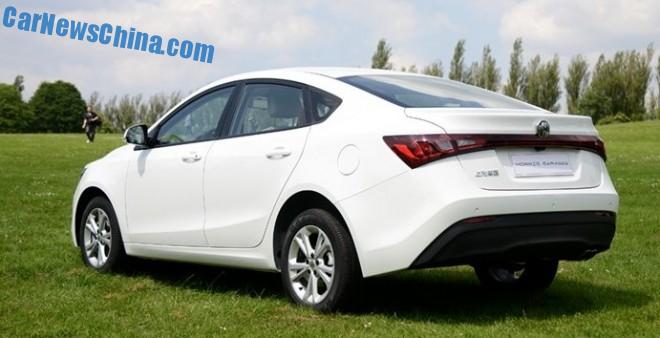 Earlier on we heard the engine had an output of 140hp and 200nm, but the latest reports in Chinese automotive media indicate the engine has 156 horses and 235 torques. The 1.4 turbo will be mated to a six-speed DCT. Size: 612mm/1804mm/1488mm, wheelbase is 2650.