A wondrous white Ford Windstar LX, Spotted in China in the Fangzhuang Residential Area in Beijing. The good Ford was in reasonably good shape. Some panel gaps had widened up a tad too much but the paint was all right, no rust in sight, and all parts were in place. The Windstar however, was in  dire need of a good clean-up inside and out.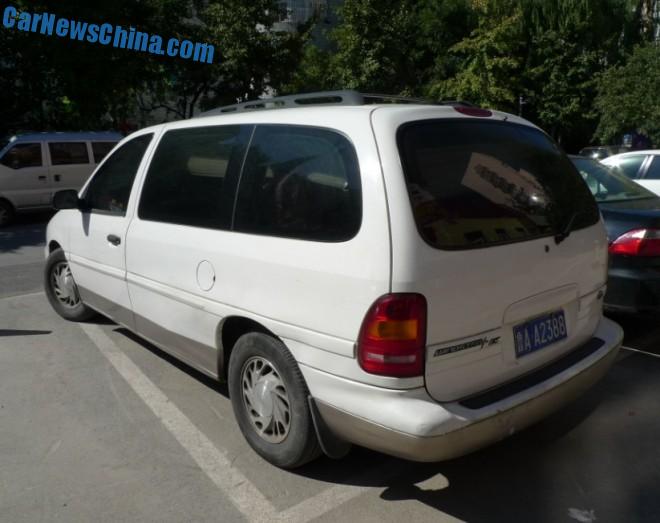 Original roof rack and alloys.
The first generation Ford Windstar was manufactured from 1994 until 1998 with a late facelift in 1997, this is a pre-facelifted car. The Windstar was a three-door van with a sliding door on the right. The LX trim level was the highest bar for the limited Limited. The Windstar LX was powered by the Ford 'Vulcan' 3.0 V6 petrol engine with an output of 150 hp and 260nm, mated to a four-speed automatic sending power to the front wheels.
The Ford Windstar was not officially exported to China but they were actually quite common in the 1990's, I suspect that the Windstar was part of a murky China-U.S. trade deal similar to the one that brought us the Tempo.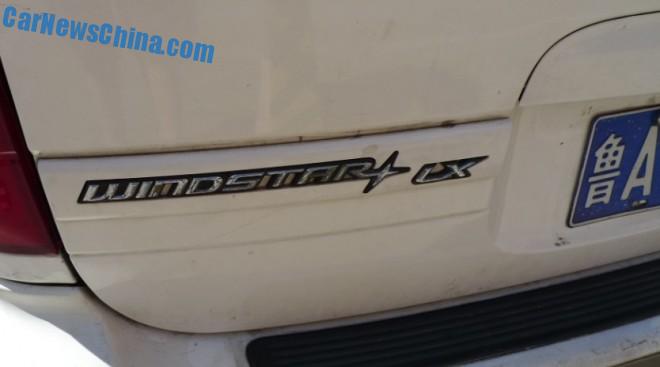 Wind star in Windstar badge. A little hipness on an otherwise not overly exciting car. Shandong Province license plates.