This is the all new BYD S7 SUV, it will be launched on the Chinese car market later this month. Price will start around 150.000 yuan and end around 190.000 yuan. The BYD S7 is a more luxurious and powerful version of the BYD S6. The BYD S7 in turn forms the base for the super sonic BYD Tang Hybrid. The final production version of the S7 debuted in April on the 2014 Beijing Auto Show.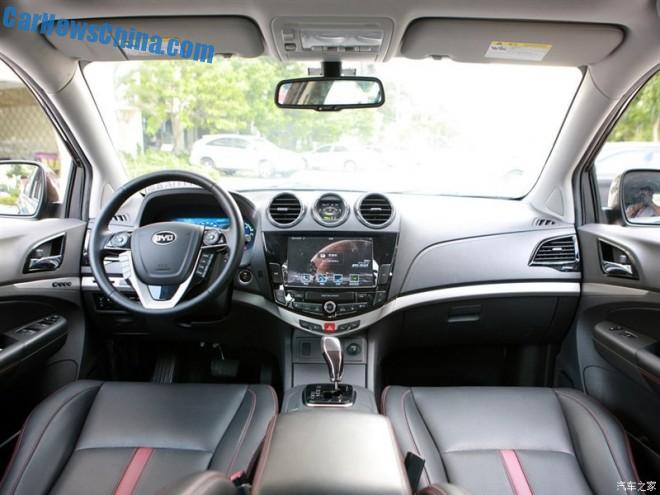 The interior is positively high tech with an all-digital instrument panel, a small digital screen between the air vents on top of the center console, and a simply gigantic touch screen just below that.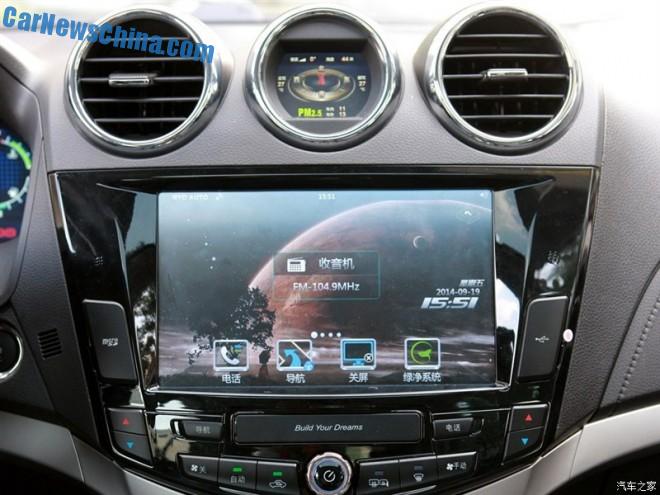 The touch-screen conteolled infotainment system includes satellite navigation, television, a 24/7 internet connection, a full-blasted music system, service updates, data storage, and whatnot more. Build Your Dreams badge under screen a nice touch.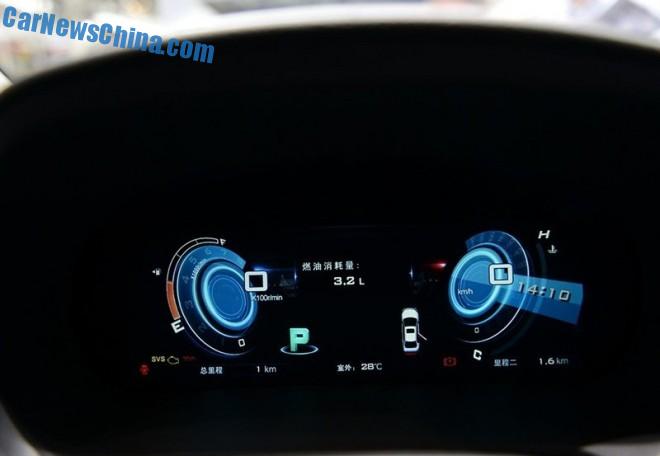 The dials. Very spacy graphics. If it all works as good as it looks BYD has a winner in hand.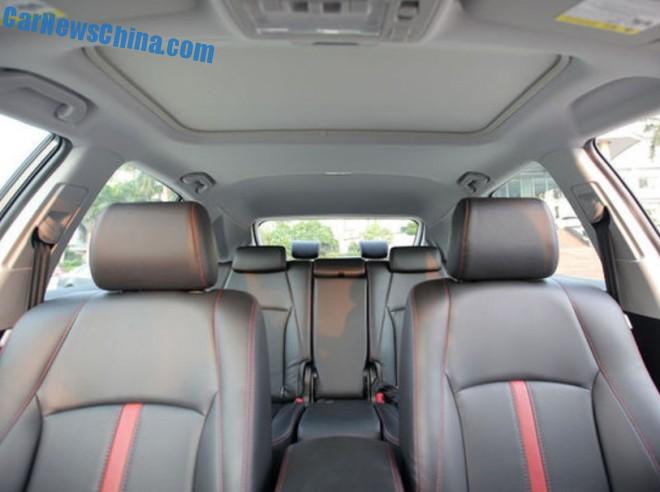 The S7 will be available in 5-seat and 7-seat configuration. Seven seater seen here. Power comes from a brand new 2.0 turbocharged four-cylinder petrol engine with an output of 207hp and 350nm, sending power to all four wheels via a 6-speed DCT. The 2.0 turbo is the most powerful gasoline engine BYD has even built. But there is no need to worry about unhealthy air pollution; the S7 will be equipped with a built-in air purifier.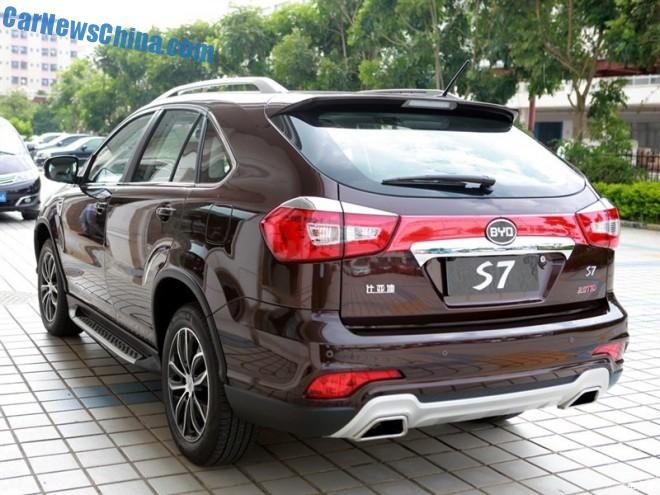 Lots of chrome all over the car perfectly suits to Chinese tastes. There is chrome above the rear lights. There us chrome above the license plate. And there is a shitload of chrome on the lower bumper, connecting the chromed exhausts pipes. Roof rack is in matte chrome.