A dark blue Honda Legend sedan, Spotted in China in far east Beijing. The good Honda was sadly in a very sad shape, likely abandoned and left to rot away. The Legend was covered in a thick layer of dust and dirt, tires were deflated, and the body was damaged in too many places.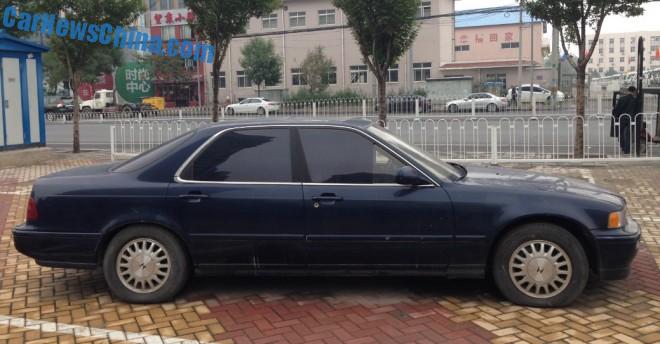 However, I wouldn't call it lost. The paint was all right and as usual in desert-dry Beijing there wasn't much rust. The suspension needs a reset but that super reliable Honda engine will probably start right away. Alloys are period-standard. The second generation Honda Legend was manufactured from 1990 until 1995, it was the flagship sedan of the Honda brand.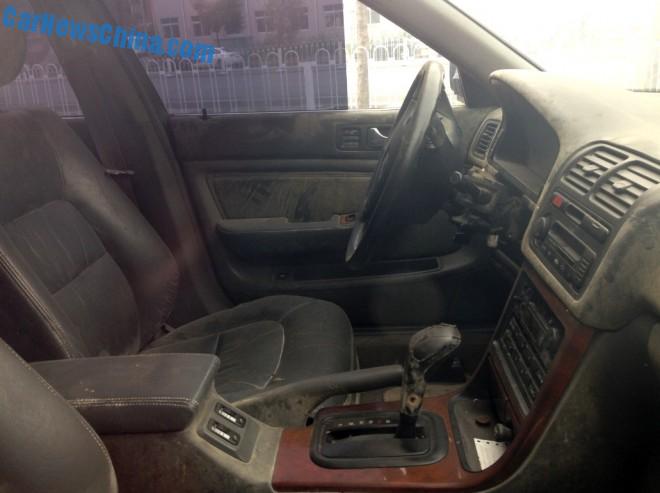 With dry comes dust. This is by far the dirtiest interior I have ever seen on any car in China. It can be cleaned up in no time but the stuff might have damaged the electronics in the center console, especially the original radio-cassette player. The leather looks worn but not too much. Fake wood still fake wood.
The Legend was powered by a 3.2 liter V6 petrol engine with an output of 231hp, sending power to the front wheels via a 5-speed manual or a 4-speed automatic, such as in this very car.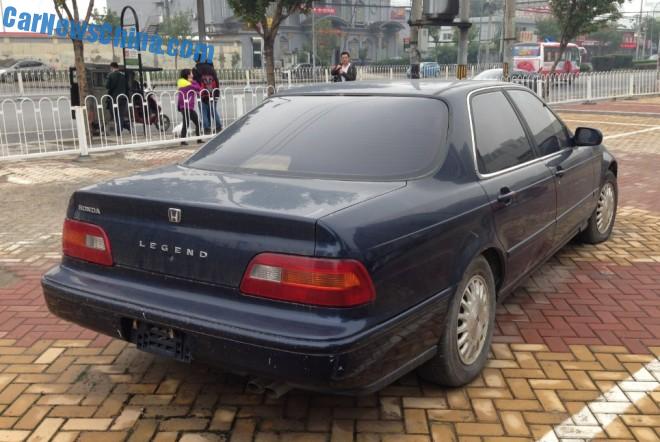 Subtle integrated wing, double exhaust pipe. The second generation Legend is a very rare car in China as it was never officially sold in country. Some cars however arrived via the gray market and other misty channels. This dark blue car indeed is the first Legend we have on site.
The Honda Legend.