What is he looking at? Today in China Car Girls the sexy Chinese girls of the Xi'an Auto Show in the great city of Xi'an in Shaanxi Province. Local shows like these are basically dealer organized events without any real news where visitors can try and buy a car right off the show floor. Shiploads of girls are readily available to help them decide which car is best. Girl in blue dress sells Volkswagen.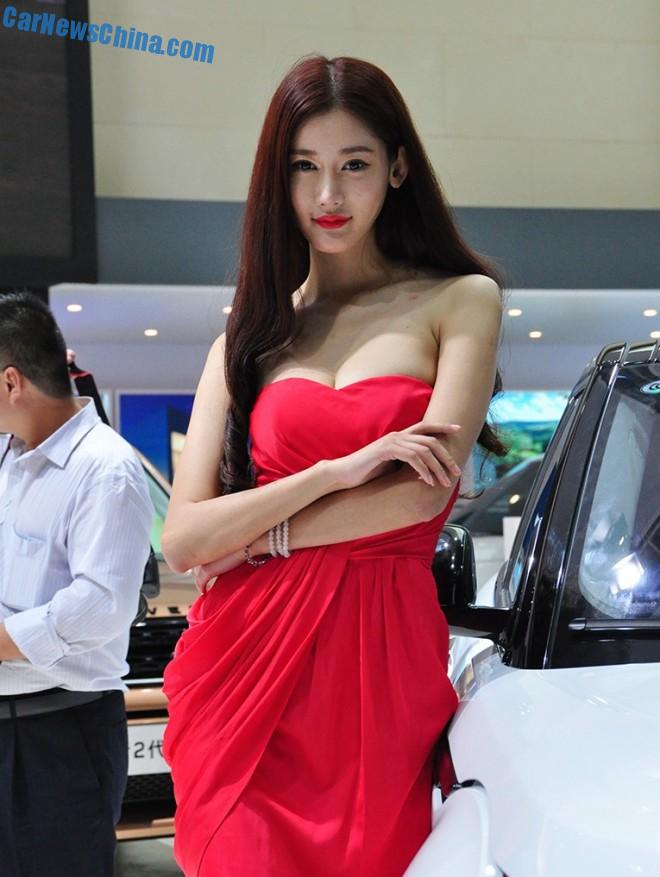 She sells Range Rover. She seems cold.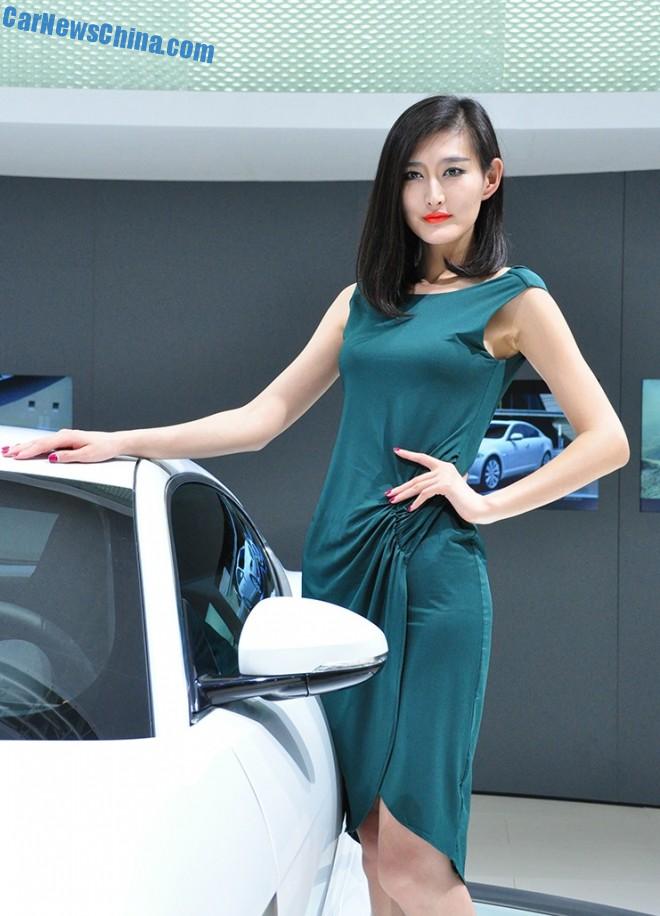 Very classy lady at Buick. Slightly slutty too.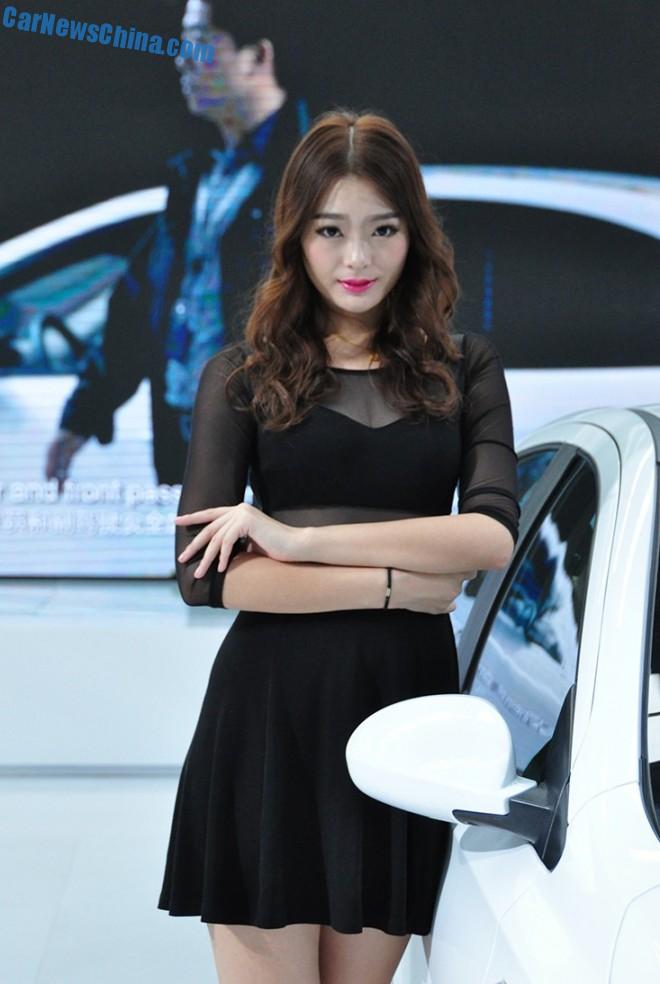 Unknown brand, but their airbags are surely working.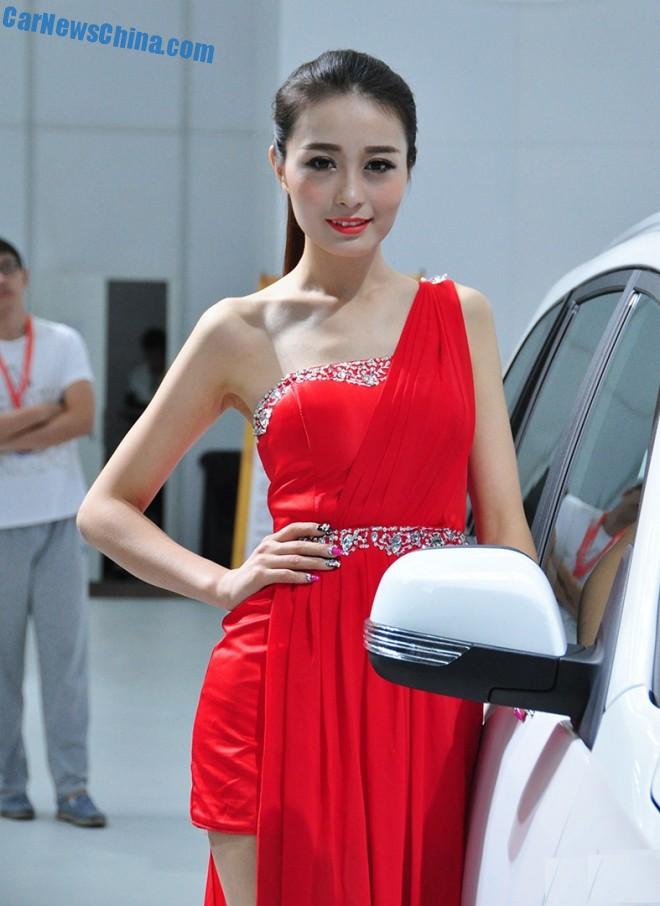 Chery. She must know Ash.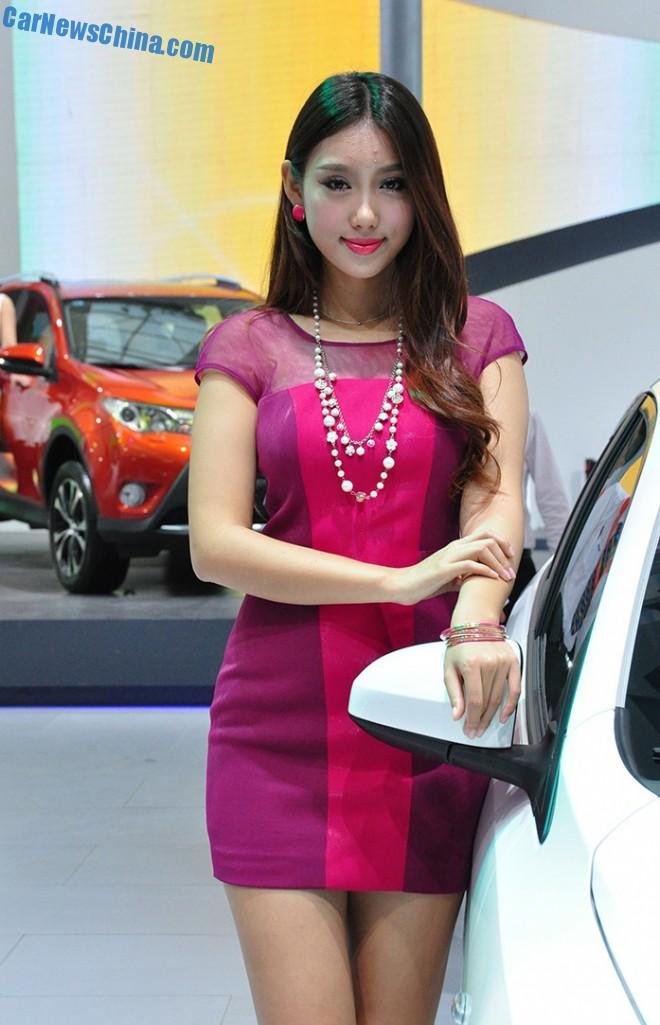 Hip at Toyota. She ate too much candy.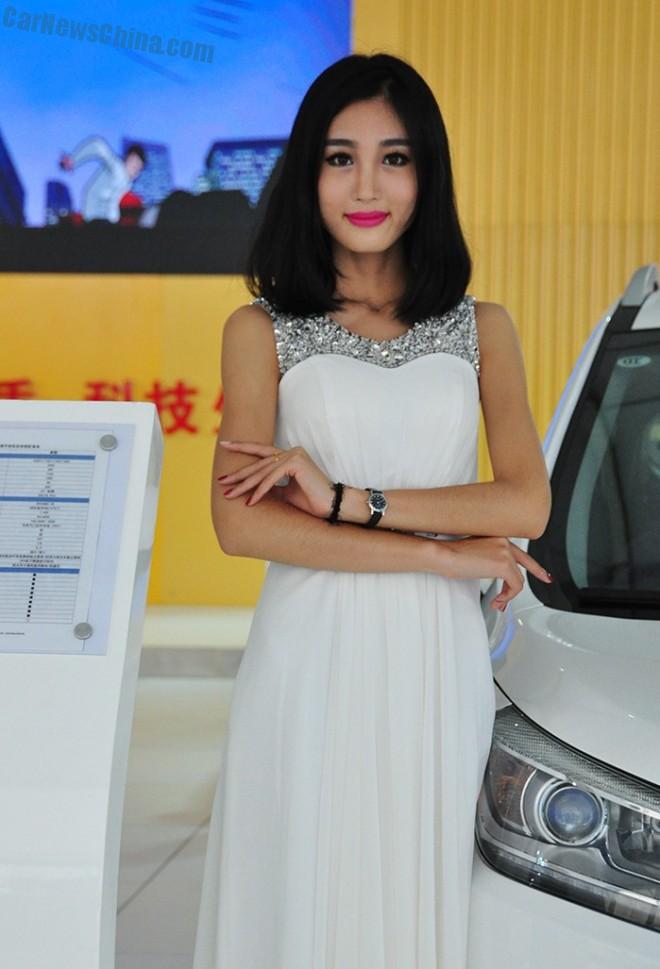 The oldest girl of the lot. Let's maker her a lady. At Haima.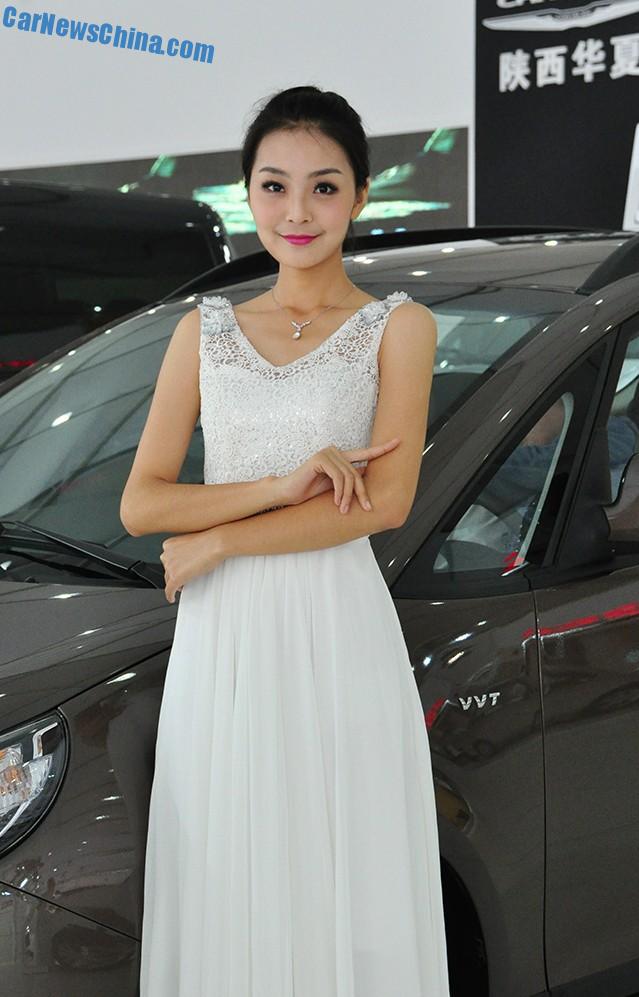 Chrysler hired a smart girl.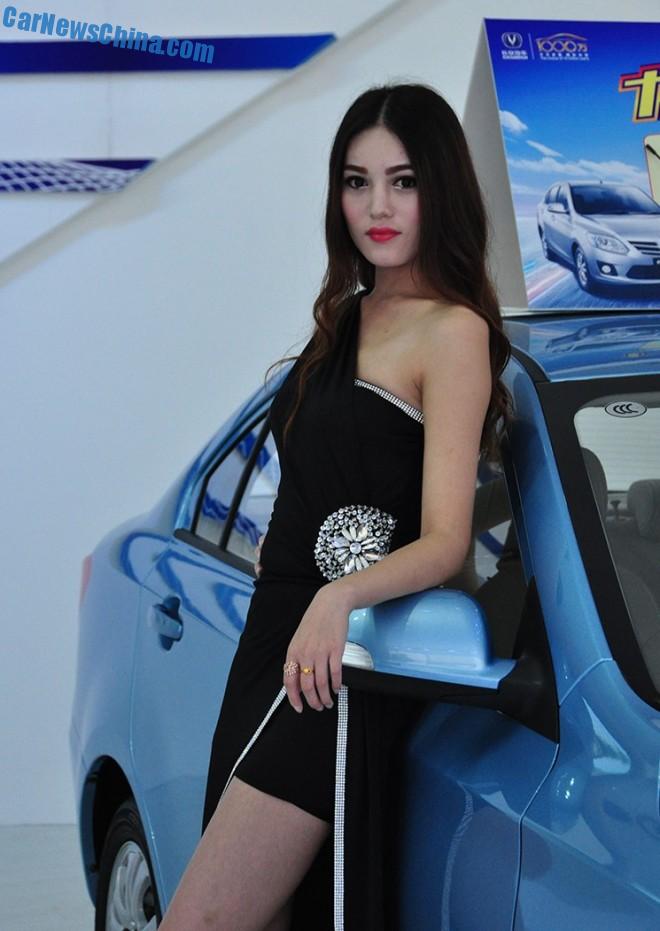 At Changan with a nice silver flower on her dress. Changan is based in Xi'an, on their home turf here, so they need to impress.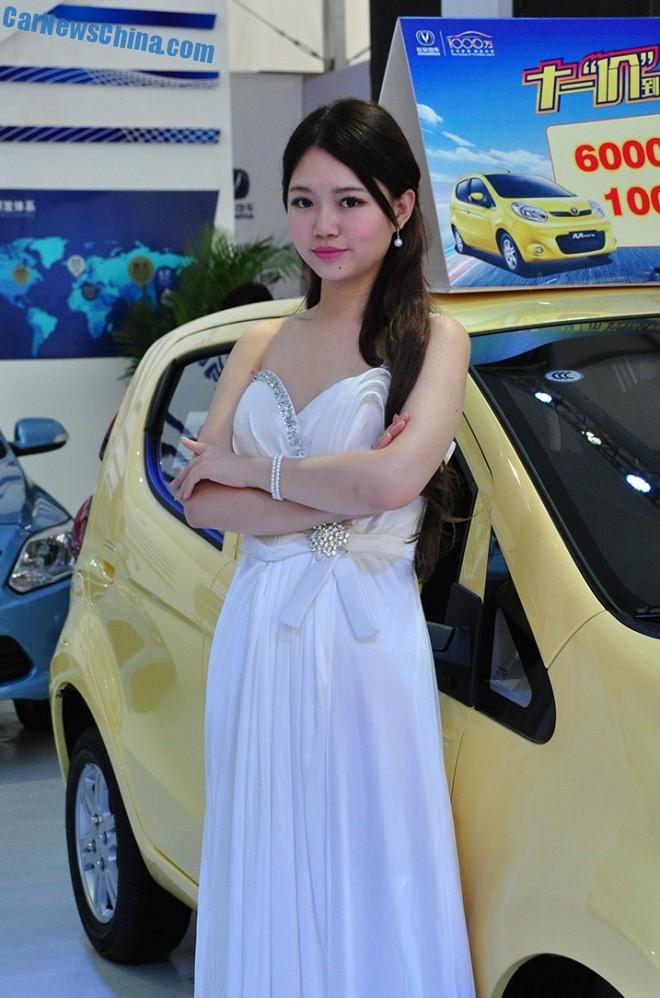 Changan number two, with a nice flower too, standing next to a BenBen. Bang bang in the BenBen.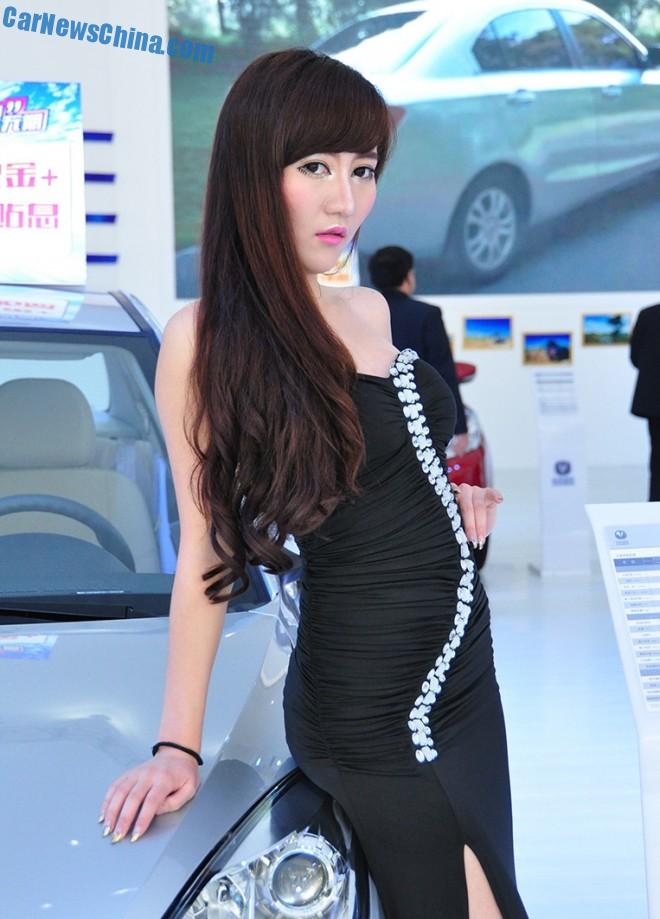 Yes that is a zipper.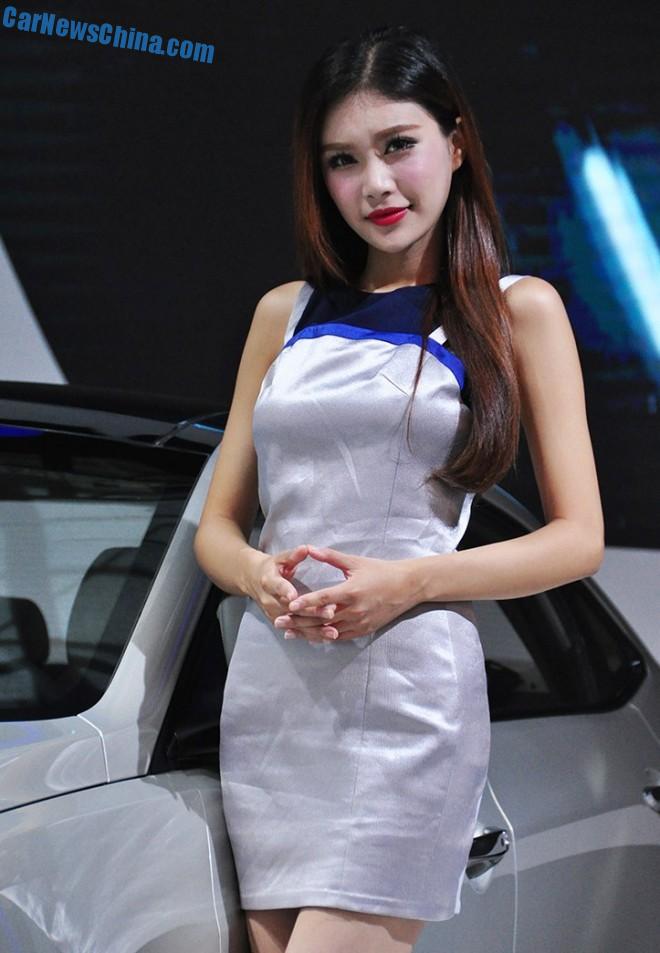 Showing how thick she likes her baguette.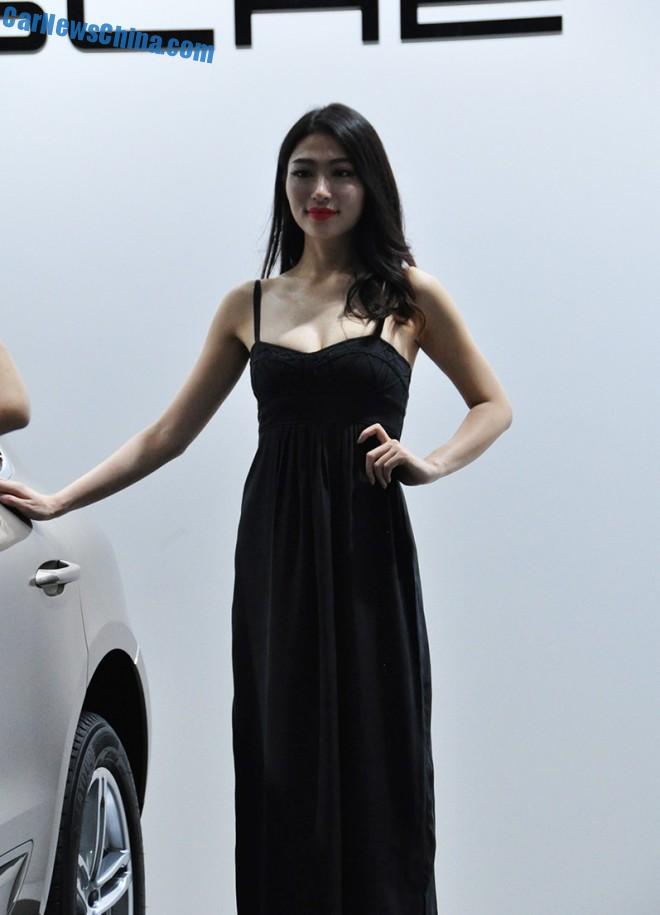 Porsche had the tallest girl. Too tall for the Boxster, the 911, and the Macan. Maybe in the back of the Cayenne, kinda folded, with her legs up?