A wondrous white Hyundai XG30 sedan, Spotted in China in the Sanlitun embassy area in Beijing. The XG30, also known as the Hyundai Grandeur XG, was Hyundai's first serious attempt to tap into the lucrative luxury car market, the whole car including platform and engines was developed new from the ground up.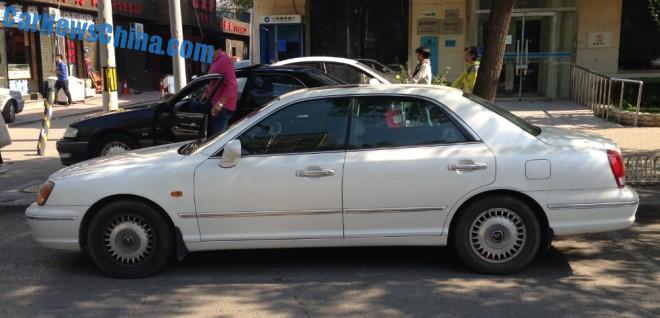 The XG30 was manufactured from 1998 until 2005. It was a reasonable success at home in South Korea and in the United States, but the rest of the world didn't really fall in love. It was a large car for Hyundai standards; 4.8 meters long and 1.8 meters wide, with a 2.7 meter wheelbase.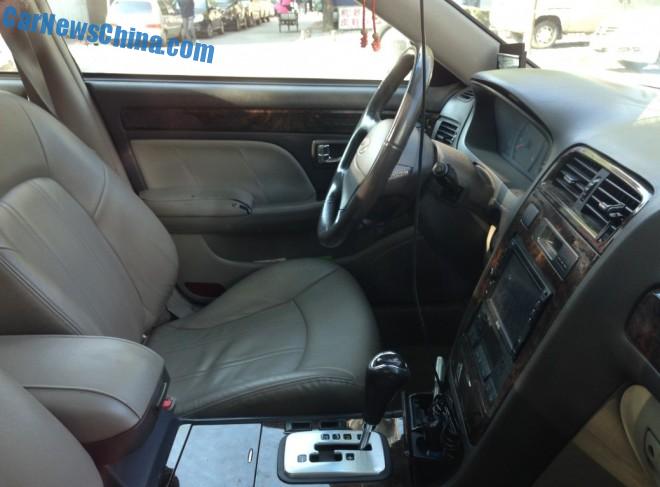 Interior largely original with wood detailing and leather seats. The XG30 was powered by a 3 liter 'Sigma' V6 petrol engine, good for a decent 181hp. There was also a 2.5 liter 'Delta' V6 available with 165hp. This model was called the XG25.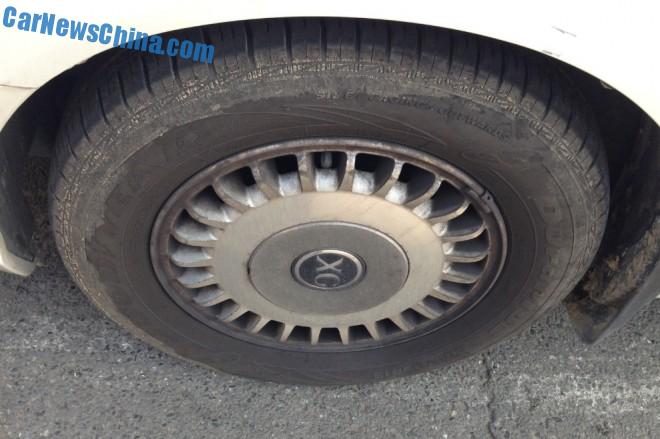 XG badges on the wheel. Hyundai tried to position the XG as a separate model.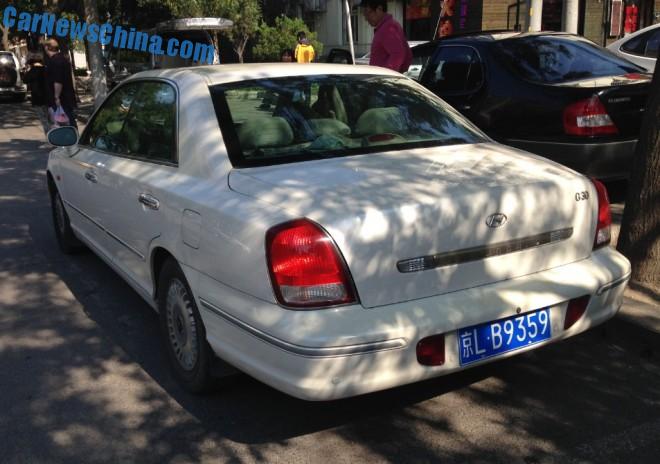 The X dropped off.
The XG is a rather good looking car, especially from 3/4 behind. Too bad the plan didn't work out as Hyundai had envisioned. Even today, the brand still finds it hard to make a decent crack in the luxury sedan market, but at least they can't be blamed for not trying.