Spy Shots showing the upcoming Geely Emgrand EC7 Hybrid, based on the petrol-powered Geely Emgrand EC7 sedan. The EC7 Hybrid will be the first mass-produced hybrid for the Geely brand. Dash comes loaded with spacy tech, new Emgrand logo on the steering wheel.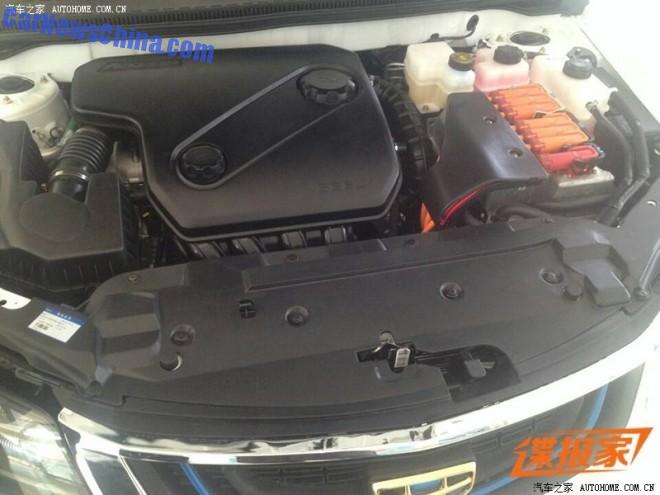 The Emgrand EC7 hybrid drive train consists of a 1.8 liter petrol engine and an electric motor.The choice of engine is interesting as the petrol-powered EC7 is only available with a 109hp 1.5 and a 133hp 1.3 turbo. The latter is a modern engine and seems very well-suited for a hybrid system. The specs of the EC7 Hybrid are yet unknown but we know that is also gets a start-stop system and a brake energy recovery system. Fuel consumption is said to be "less than" 5 liter per 100 kilometer.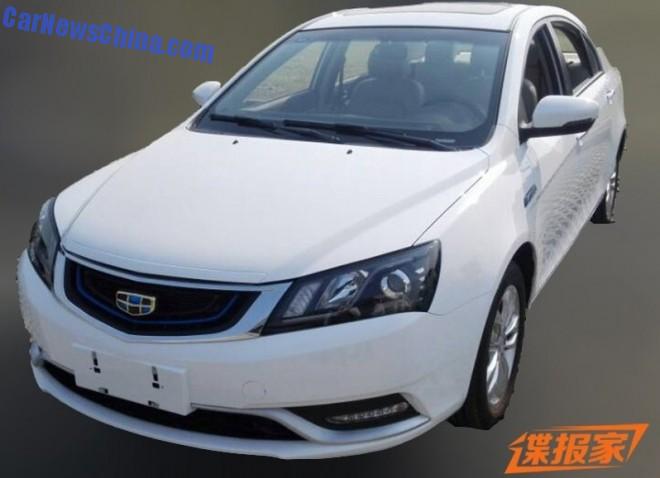 EC7 Hybrid gets a new grille in style with the Emgrand EC9 and Emgrand SX7 SUV. It seems likely that the petrol-powered variants will move to the new grille as well. The blue color of he center bar however might be exclusive for the hybrid, showing off green.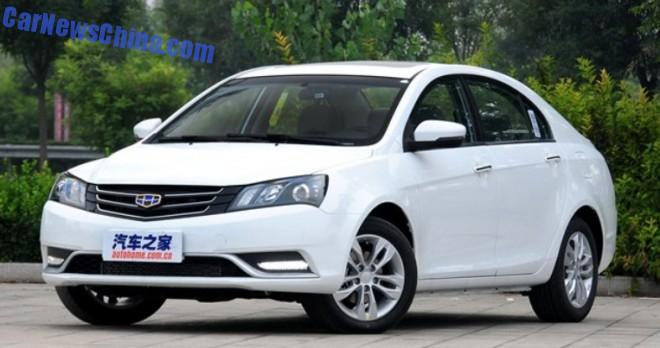 The base Emgrand EC7.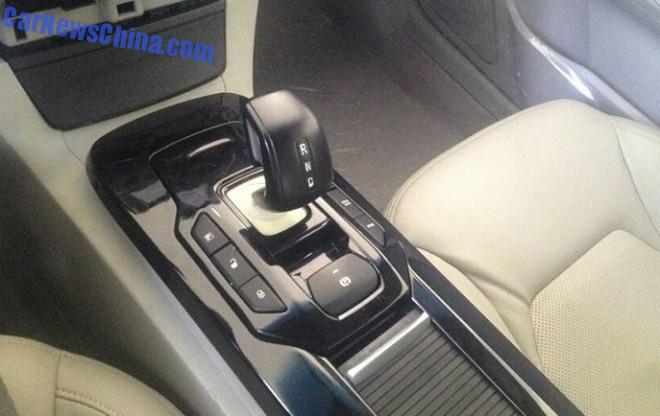 Super cool gear lever with electronic parking brake.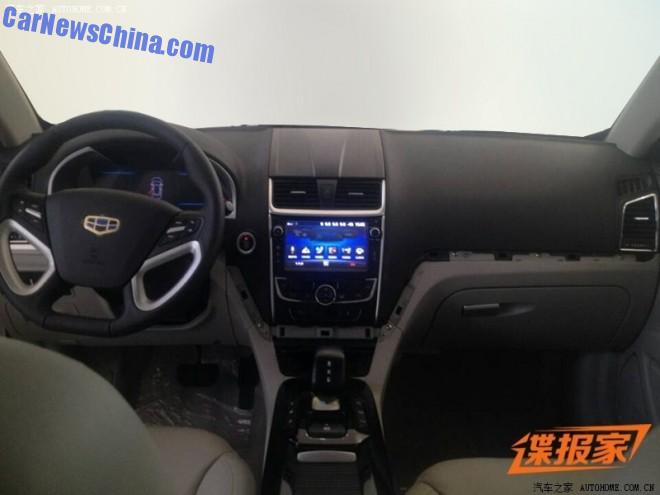 Useful Information: