A fiery red Chery QQ6 sedan, Spotted in China side by side on a tuning show in Beijing. The QQ6 is fitted with a fatass body kit including a racy front spoiler, side skirts, window wings, fake air vents on the front doors, and a large wing at the back. Best of all however is Garfield the Cat, wearing a crown in the bonnet.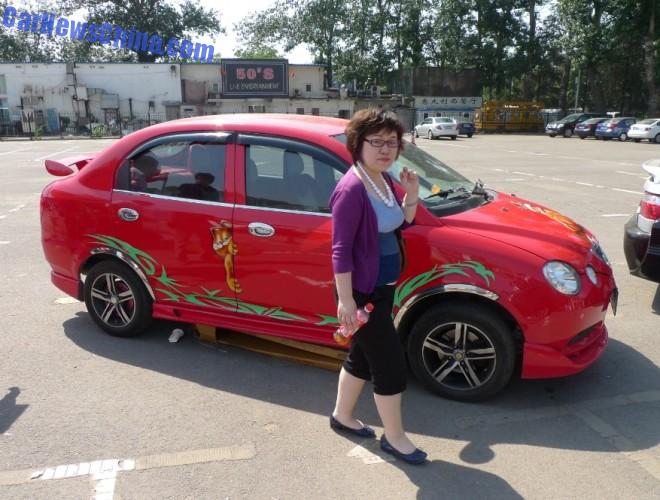 Little lady says hello. Chromed doorhandles, extra shiny chrome strip under the windows, partly chromed wheel arches, sporty wheels with five spoke gray alloys. Red brake at the rear, silver brake at the front. Stickers depicting leaves and Garfield the Cat, this time without crown.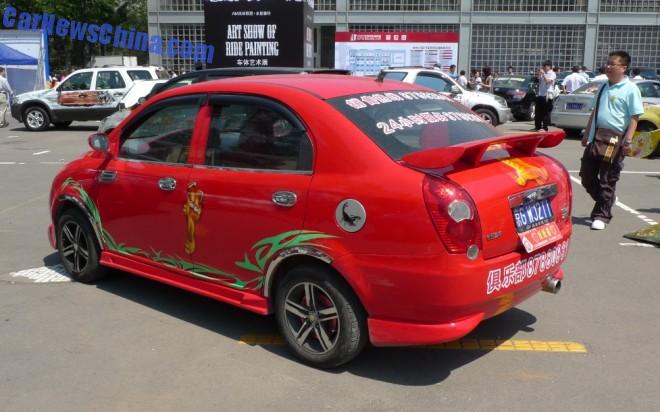 Scorpion on fuel cap. Fat exhaust pipe. And yet another Garfield the Cat, parlty hiding under that giant wing.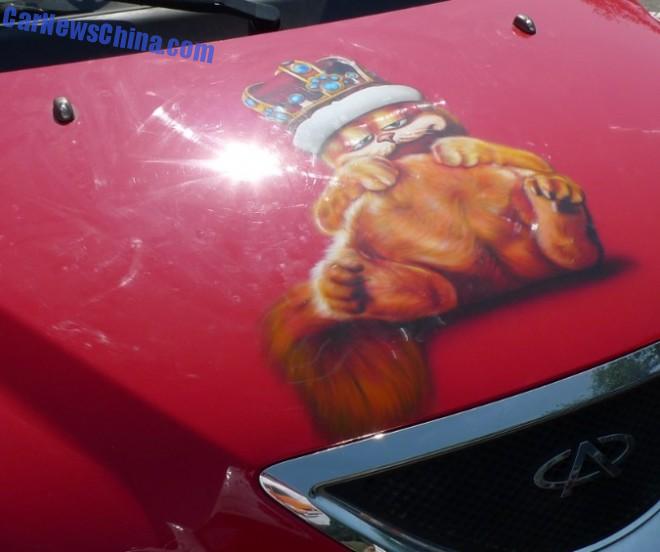 The Chery QQ6 was launched on the Chinese car market and is still available today, virtually unchanged. Price starts at 39.800 yuan and ends at 54.800 yuan, making it one of the cheapest sedans available. Two four-cylinder petrol engines: 1.1 with 68hp, and a 1.3 with 84hp, both mated to a five-speed manual.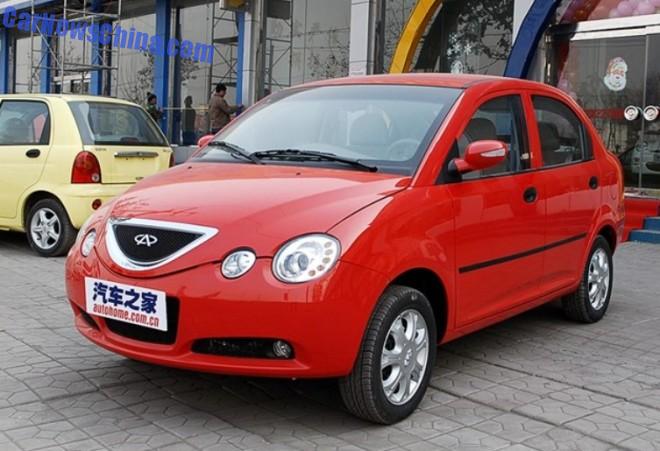 A standard example. No Garfield the Cat.
Click or Die: