The new Zotye Yun 100 EV will hit the Chinese auto market on October 24. The Yun 100 EV is an electric vehicle based on the Zotye Z100 petrol powered mini car. Yun (云) means 'Cloud', and that is to express green.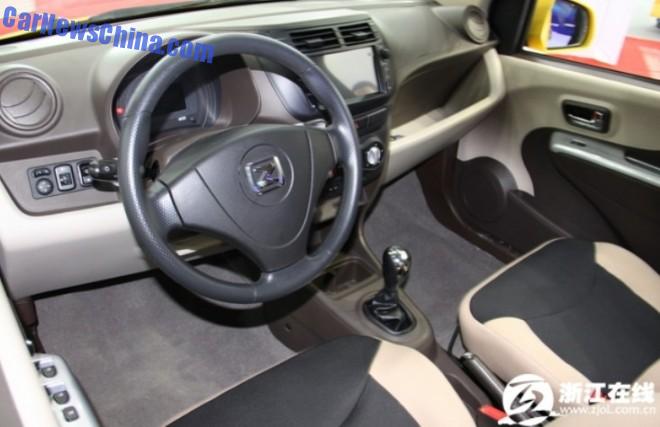 The dash is fitted with a large screen which will show the electric wizardry. Power comes from an electric motor with 24hp and 120nm, fed by electricity provided by a lithium battery. Top speed is 85 kilometers per hour and range is 150 kilometer.  A full charge on 220V takes 6 to 8 hours, or 1 hour for 80% battery on a 380V fast charger.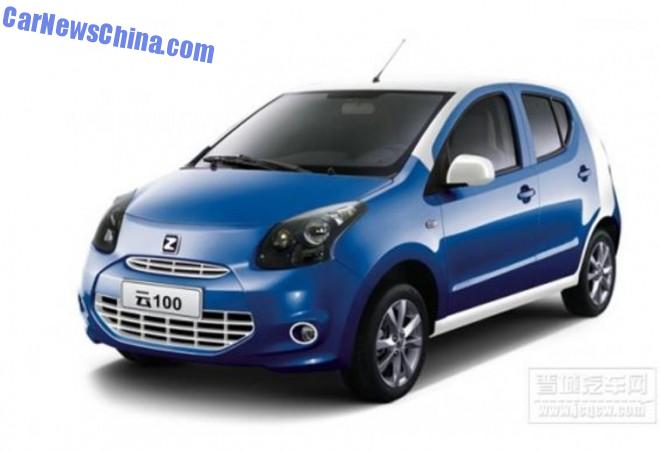 Buyers can spec the Yun 100 is various frivolous color schemes. White grille yeah. Price for all this pretty will start around 50.000 yuan including subsidies, and that is a fat 20.000 yuan more than the Z100 with a 68hp 1.0 petrol.
The Most Important Information: