The Zhuhai Airshow 2014 started today in the great city of Zhuhai in Guandong Province. We will bring you up to date with the latest news on new toys for the army boys. We will focus on battle machinery on wheels because this is, after all, a website about cars. First up is the mighty FK-3 Surface-to-Air Missile (SAM) defense system.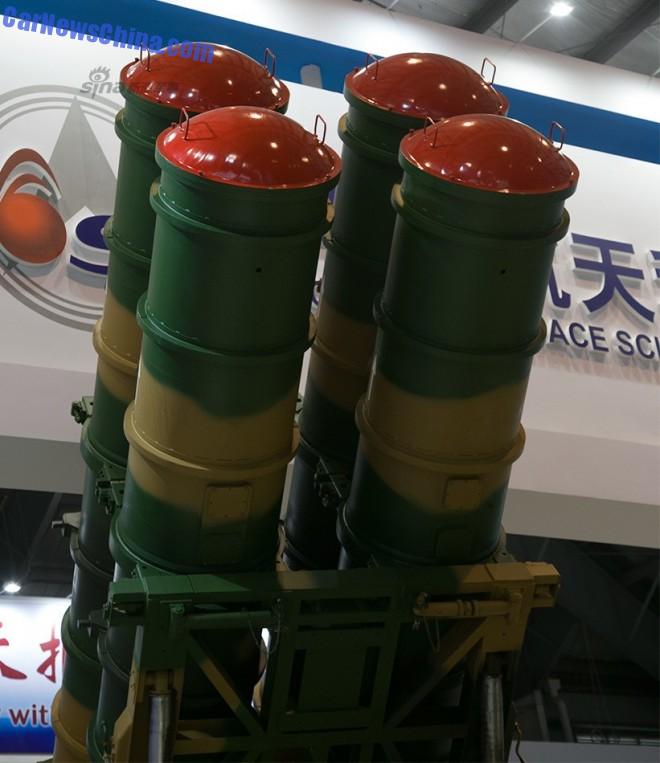 The FK-1 is developed by the state-owned China Aerospace Science & Industry Corporation (CASIC), the main contractor for China's space program, and developer and manufacturer of a range of launch vehicles and missile systems. The system is based around four launcher holds four surface-to-air missiles that can simultaneously intercept threats from cruise missiles, airplanes, helicopters, and large UAV's. Operational range is 50 to 100 kilometer and operational altitude is five to 27 kilometers.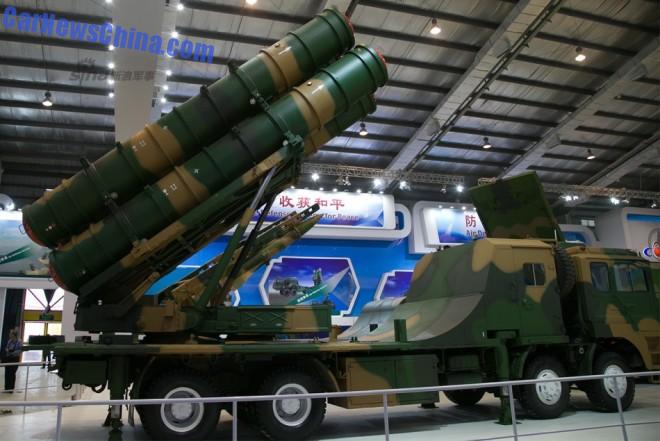 The system is mounted on a four-axle Shaanxi Automobile heavy truck chassis. The slope is designed to deflect the heat of the launch, allowing  a fast reload.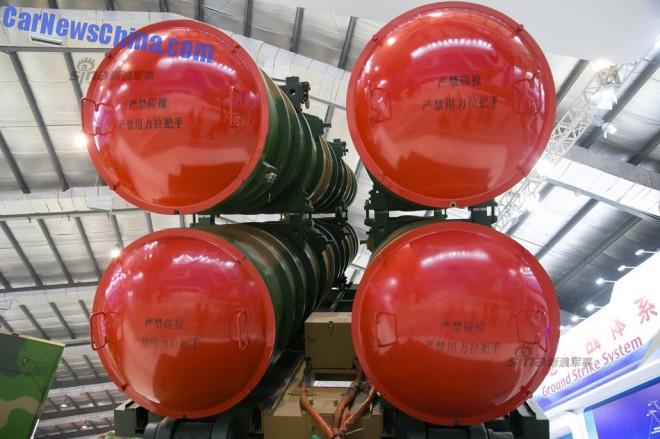 The FK-3 can operate as a stand-alone system or in cooperation with other FK3, or in cooperation with other air-defense systems. Normally, an FK-3 launch vehicle would a accompanied by a command vehicle, a radar vehicle, and a loader vehicle carrying additional missiles.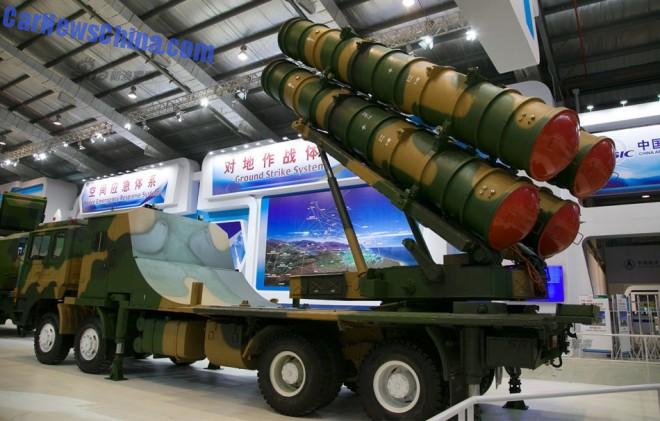 White wheel center caps in perfect contrast with red missile caps.
Click or Die: