This is the new PA01 6×6 Tactical Missile System, shown on the Zhuhai Airshow 2014, the largest weapon festival in China, celebrating the beauty of the fighting machine. The PA01 is developed by the Poly Group Corporation (POLY), one of the largest weapon makers & traders in China.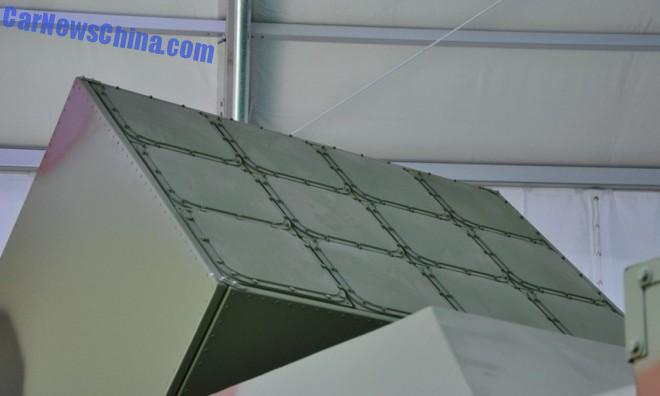 The PA01 main weapon system is mounted on the back, a 12-tube multiple launch rocket system (MLRS) firing PA01-GA tactical surface-to-surface missiles. The manufacturer claims a maximum range of 40 kilometers, which would be an impressive feat. The system is designed for deployment on the battlefield and can be used against enemy positions and ground-based weapon systems.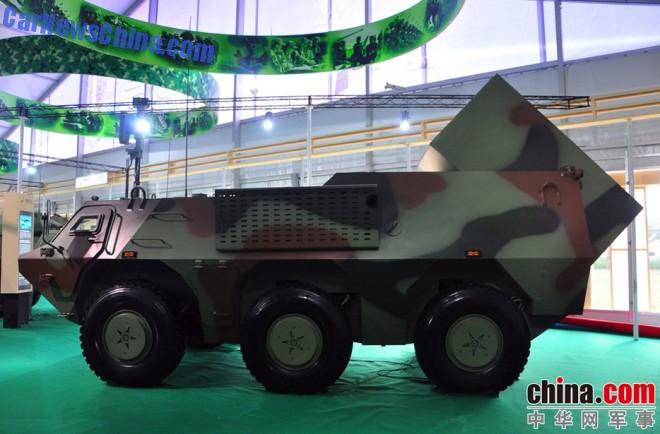 The PA01 is based on a 6×6 infantry fighting vehicle (chassis). The missiles can be aimed and fired  remotely from inside the vehicle. Reloading however needs to be done manually out in the open. The PA01 can operate alone or in attack formations with multiple other systems. Normally, a system like the PA01 would be accompanied by a command-radar vehicle and by a loader-vehicle. The PA01 is cleared for export, soon to be seen on a battlefield near you!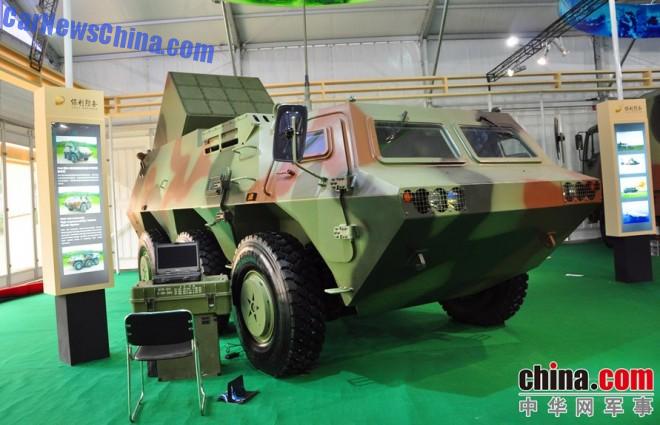 Click or Die: