The best Spy Shots so far of the four-door convertible variant of the new Beijing Auto BJ80J, seen here as a gas station at the outskirts of Beijing city. The BJ80J is the military variant of the Beijing Auto BJ80, with the civilian version designated BJ80C. Deliveries to the army are scheduled to begin in early 2016.
The soft-top convertible will be used for troop transport, troop inspections, and various patrol duties. There will also be a hardtop version available, but we haven't seen clear photos of that one yet. In front of the convertible stands the base four-door variant of the BJ80J.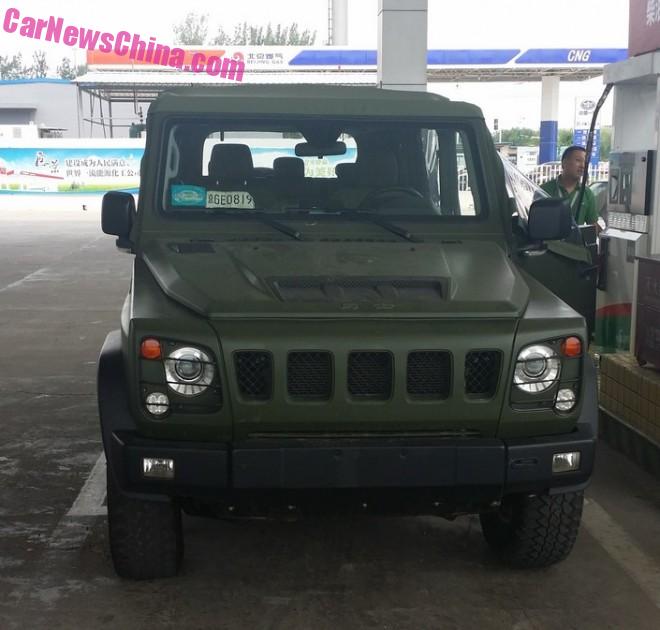 The BJ80J is powered by Cummins 'ISF 2.8' 2.8 liter four-cylinder diesel engine. Max output is 160hp and 360nm. This engine is manufactured in China by the Foton-Cummins engine joint venture in Beijing. Foton is a subsidiary of Beijing Auto Industry Corporation, or BAIC. The BJ80J is manufactured by Beijing Auto Works (BAW), another BAIC subsidiary.
Design of the BJ80 is inspired by the Mercedes-Benz G-Class. Beijing Auto and Daimler-Benz are very close; they have the successful Beijing-Benz joint venture and Daimler owns a 12% stake in BAIC Motor, the parent company of the Beijing Auto brand.
Persistent rumors say Daimler was very unhappy with the BJ80 and tried to convince BAIC Motor to kill it, which is said the be the main reason why the BJ80 has been delayed a couple of times. It now appears that parties have reached an agreement, and the BJ80 is a sure go.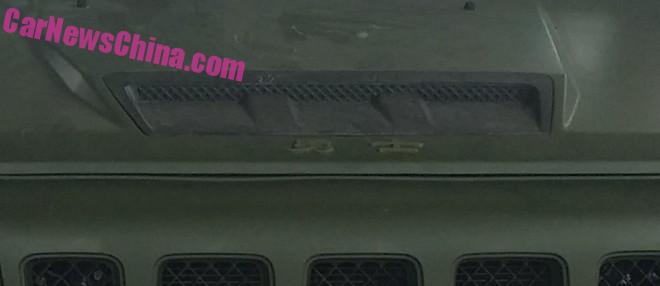 First good look at the badge up fron, just in front of the air scoop. The characters write Yongshi (勇士, Brave Warrior). This is the official nickname of the current BJ2022, a similar 4×4 vehicle for the armed forces, developed with a lot of help from Chrysler, and in service since 2007. The badge, which we didn't on the prototypes, indicated the BJ80J is indeed the successor of the BJ2022.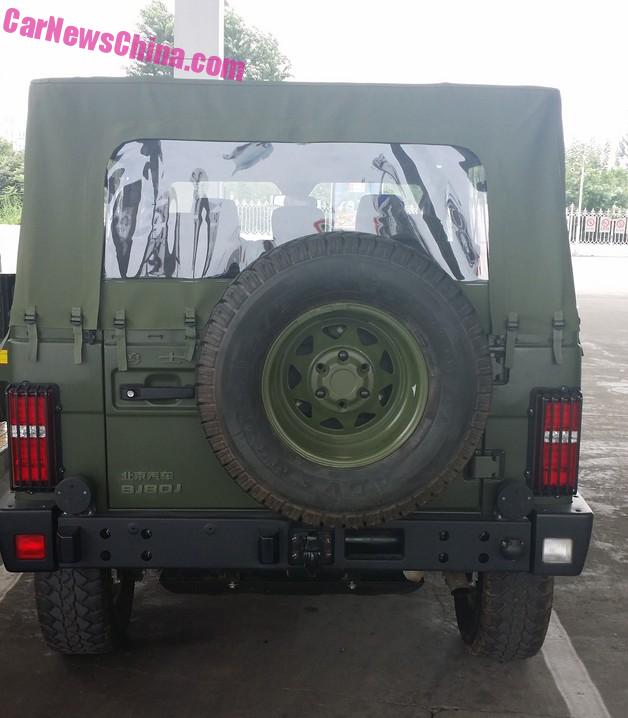 Another Yongshi badge above the door handle. Badge below: Beijing Qiche, Beijing Auto, and BJ80J. Single fog light on the left and single reverse light on the right.