We continue our coverage of the 2014 Zhuhai Airshow with more vehicles of death & destruction. Today we bring you the impressive CSK002 Airborne Assault Vehicle (AAV). The CSK002 is based on the famous Dongfeng EQ2025 'Chinese Hummer' and developed for deployment with airborne commando troops.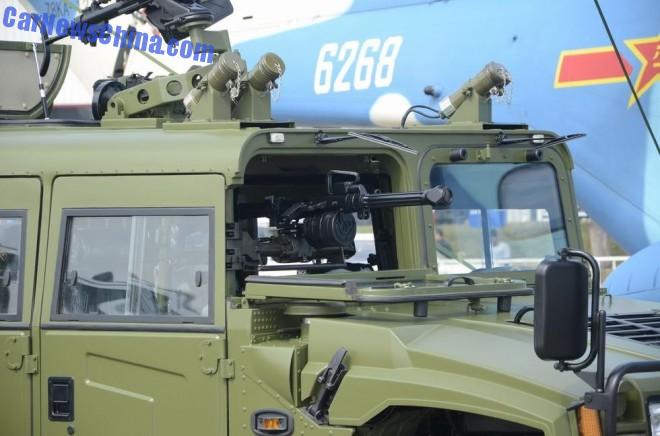 Main armament is superbly badass 30 millimeter machine gun, mounted on the inside of the A-pillar firing trough the window frame. Fuzzily, the windows are bullet proof but that won't help the shooter with the window folded down. On top of the roof are four smoke grenade launchers, remotely controlled from inside the vehicle.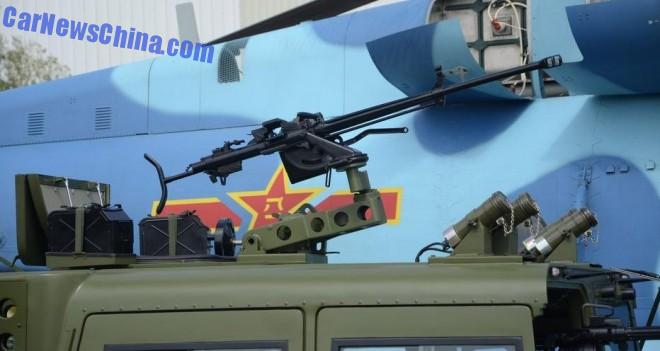 Secondary armament is this 12.7 millimeter machine gun mounted on the roof. It is manually operated by a soldier standing through a hole in the roof, a very vulnerable position as the turret is completely unprotected. The magazine boxes don't look very secure either.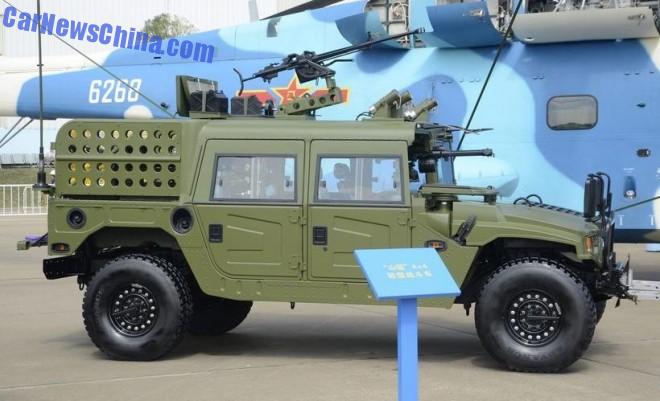 The CSK002 is operated by a crew of four and can take an additional The vehicle fits in all large Chinese army transport planes, including the new Xi'an Y-20. While inside an airplane the CSK002 will be strapped to an iron pallet with parachutes attached.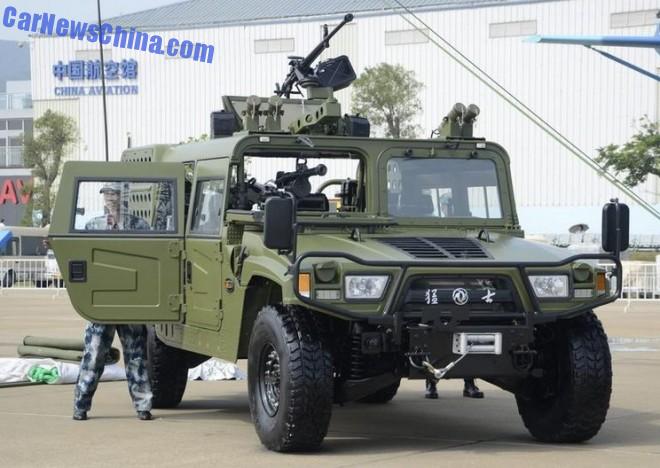 Soldier hiding behind door.
The base EQ2050 is basically a reverse-engineered AM General Humvee, but over the years China has developed a zillion new variants. Power comes from a Cummins 4.0 liter V8 diesel with 150hp and 502nm. The engine is manufactured in China by the Dongfeng-Cummins joint venture. The very same engine powers loads of other Chinese army vehicles, ranging from simple trucks to infantry fighting vehicles and even light tanks.
When China and the Unites States go land-war they can share engine-maintenance facilities to save money.
Click or Die: