The brand new Beijing Auto Senova CC sedan debuted on the 2014 Guangzhou Auto Show in China. The Senova CC is a concept previewing an extra sporty variant of the Beijing Auto Senova D60. The bodywork however is exactly the same, bar for a heavy body kit including a hefty front spoiler and a large wing on the back.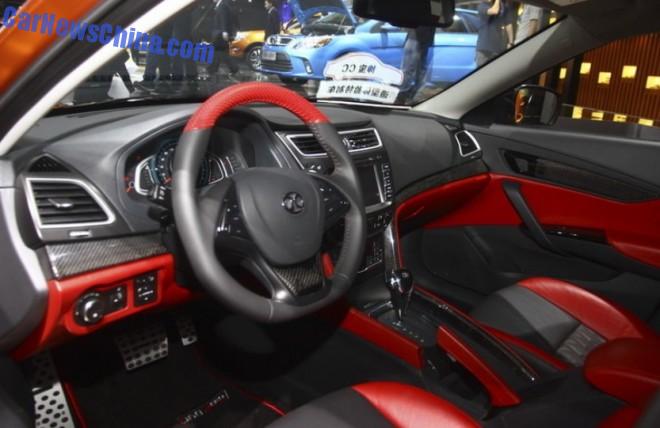 This is a good interior. Approved without question. Red and black and gray and carbon Perfect. Red = Porn. More cars need red interiors. Dash otherwise the same as standard car. Compare.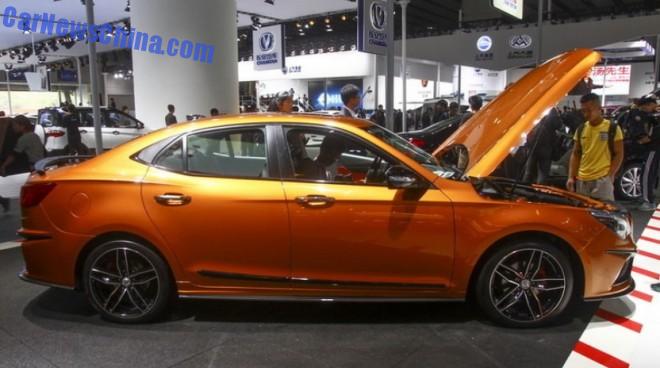 Looking fast even with the bonnet open. Chassis slightly lowered.
The Senova D60 is based on the second-generation Saab 9-3. Beijing Auto bought the rights to the Saab 9-3 and Saab 9-5 from GM in 2009. The deal included the Saab-developed 2.0 turbo and 2.3 turbo four-cylinder petrol engines. What then, is under the bonnet here..?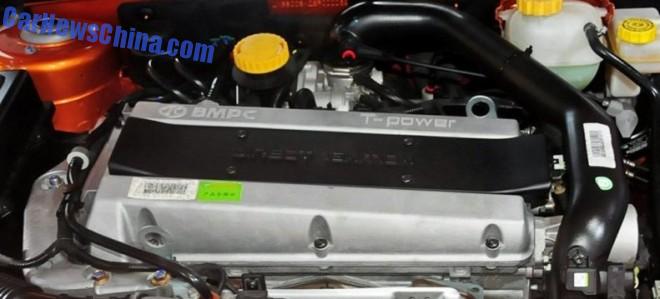 The Saab 2.0 turbo! The standard D60 is only available with a  1.8 turbocharged petrol with 177hp and 240nmas in the standard car. The 2.0 turbo delivers 204hp and 270nm. The fact that the engine now appears in this CC concept likely means that it will soon become available in the D60 range.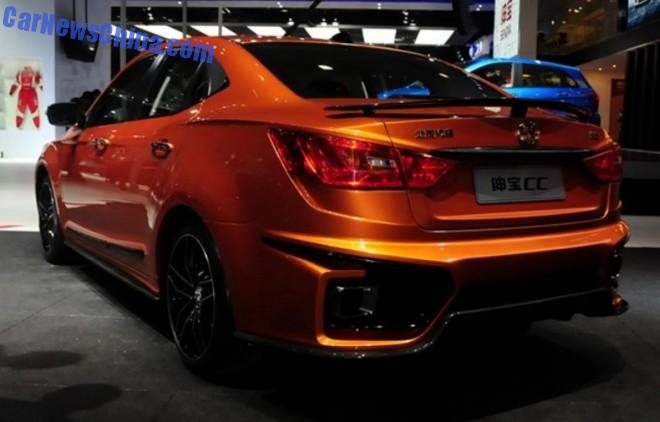 Whether the CC will make it into production is yet unclear but Beijing Auto says they are 'studying the possibility'. Well, let's hope they make the right decision, with that red interior please.
Click or Die: