The brand new Beijing Auto Senova X65 SUV debuted on the 2014 Guangzhou Auto Show in China. The Senova X65, previously known as the Beijing Auto C51X, is the first SUV under the Senova brand. The X65 will be launched on the Chinese car market in H1 2015 and price will start around 120.000 yuan.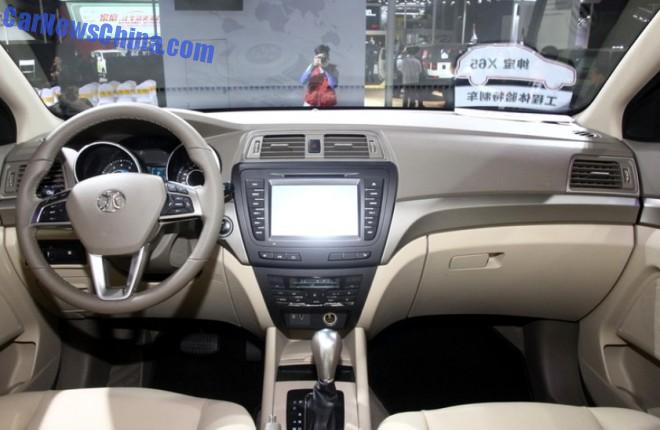 Nice looking dash with light colors, very sporty dials, and a large-size screen in the center console. Oddly, said console is all black, not matching at all with the rest of the interior, and the same goes for the are immediately surrounding the gear lever.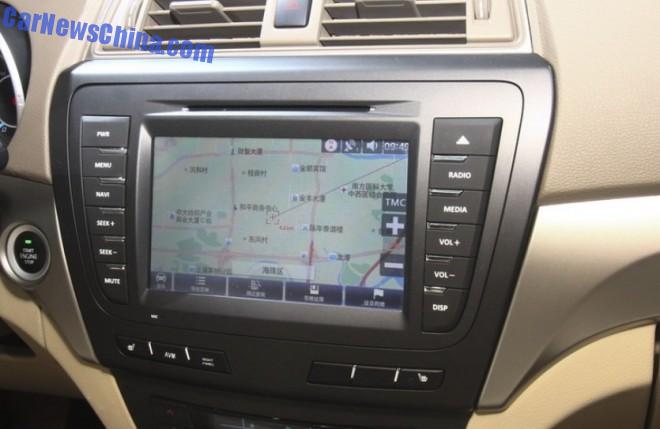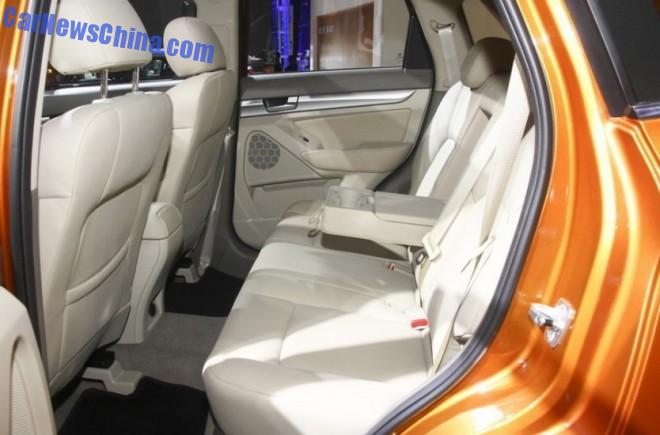 The X65 appears to be rather specious inside with a lot of room for the legs. Alu detailing on doors an interesting choice but again not really matching with the rest of the color scheme.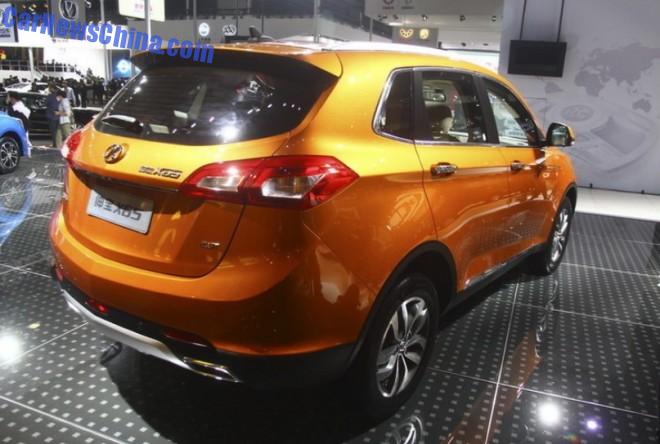 White skid pad in a black bumper with alu exhaust pipes. Beijing Auto wants it all!
Beijing Auto says the Senova X65 is based on their Matrix platform, which is derived from the platform of the Saab 9-3. BAIC, the mother company of Beijing Auto, bought the rights the the platforms for the Saab 9-3 and the last-generation Saab 9-5 from GM in 2009. The deal included the Saab-developed 2.0 turbo and 2.3 turbo engines.
The X65 will be powered by the 2.0 turbo, here good for 201 hp and 290nm, mated to a 5-speed manual or a 6-speed automatic. Later on a 1.5 turbo will become available as well which will bring price down to about 100.000 yuan.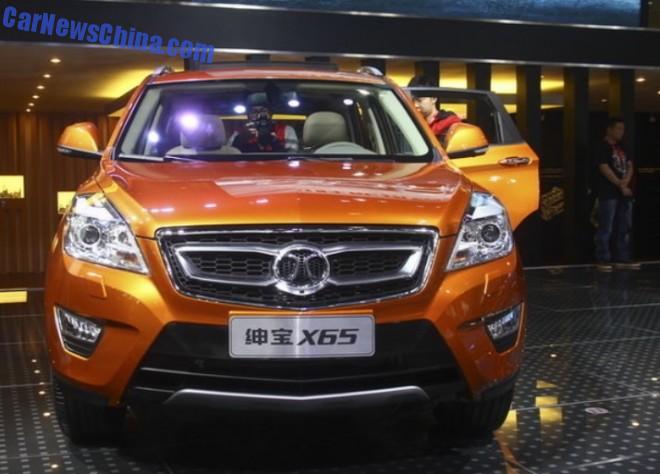 Design of the front the strongest part. Typical Senova grille, looking somewhat airplane.
Click or Die: