The Chevrolet Sail 3 debuted on the 2014 Guangzhou Auto Show. The '3' is a fuzzy marketing thingy referring to the 'third generation' Sail in China, although this 3 is more of a facelift of the second generation than an entirely new car, and the Chinese Sail started life as a Buick, not as a Chevy.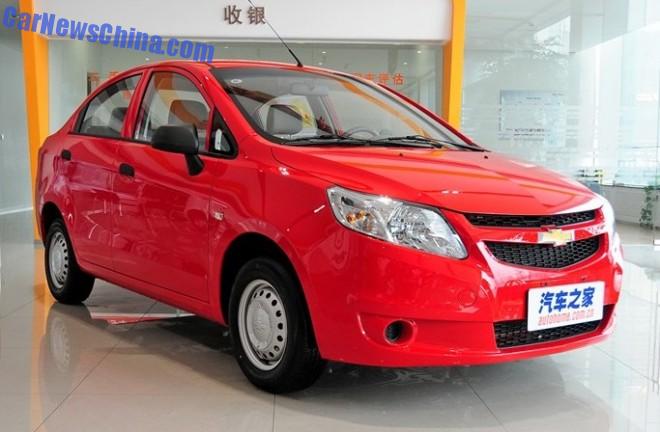 The outgoing Sail for comparison, it debuted in 2010 and was last facelifted in 2012. Price starts at 56.800 yuan and ends at 79.300 yuan. Engines: 1.2 liter four-cylinder with 86hp and a 1.4 liter four-cylinder with 102hp.
The Sail 3 gets new 1.3 liter and 1.5 liter four-cylinder engines with 99 and 109 horses respectively. Launch on the Chinese car market is scheduled for December. Price will remain about the same.  The Chevrolet Sail 3 is made in China by the Shanghai-GM joint venture.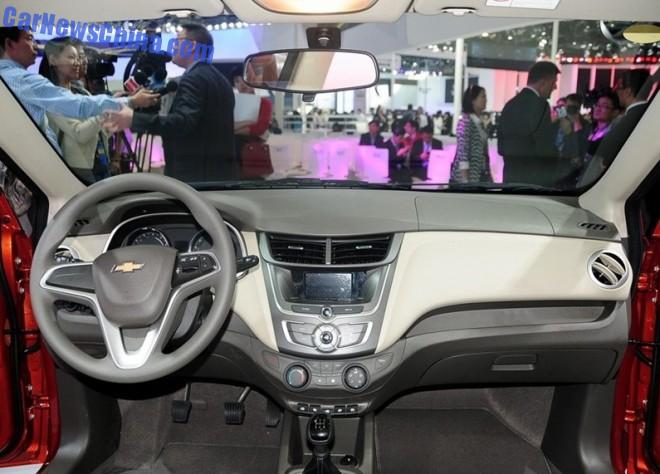 An updated interior but basic design is the same (compare). The miniscule LCD screen is new, the old Sail didn't have any, but looks like it time-traveled from the early 1990's.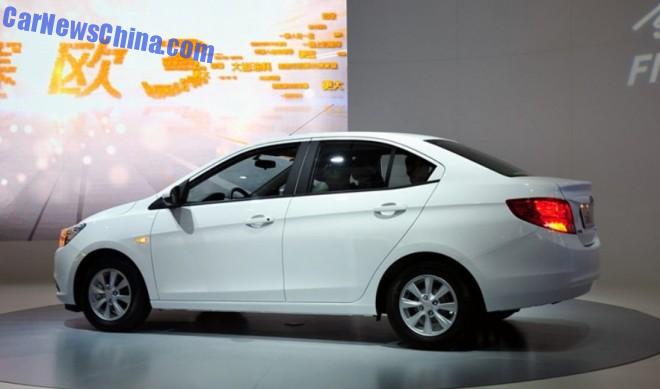 The updates will keep it going for another two years or so, making the Sail one of the longest running cars in the current GM line-up in China.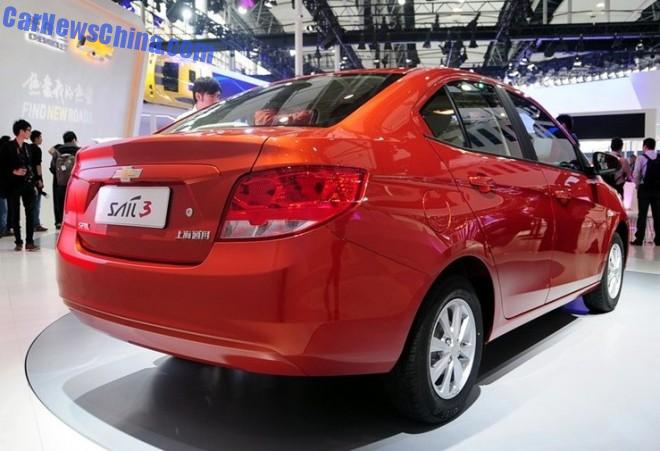 Small changes on the C-pillar. New rear lights. New boot lid (top). Compare.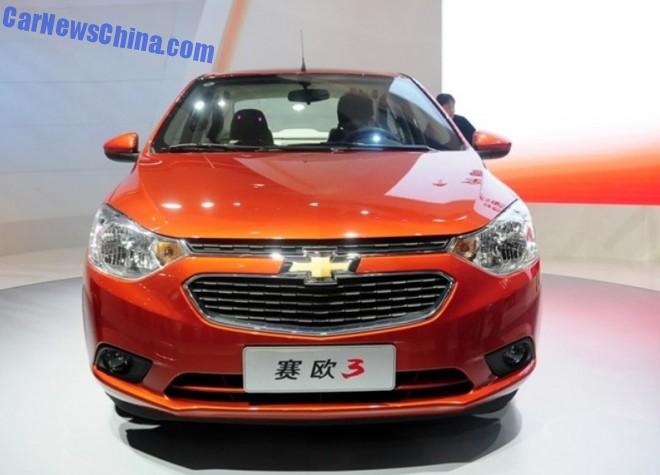 New nose actually a fine piece of work, in style with the Chinese Chevrolet Cruze.