The new Chinese Chevrolet Cruze has been launched on the Chinese car market. Price starts at 109.900 yuan and ends at 169.900 yuan ($17.800 – 27.600). The new Chevrolet Cruze debuted in April on the Beijing Auto Show.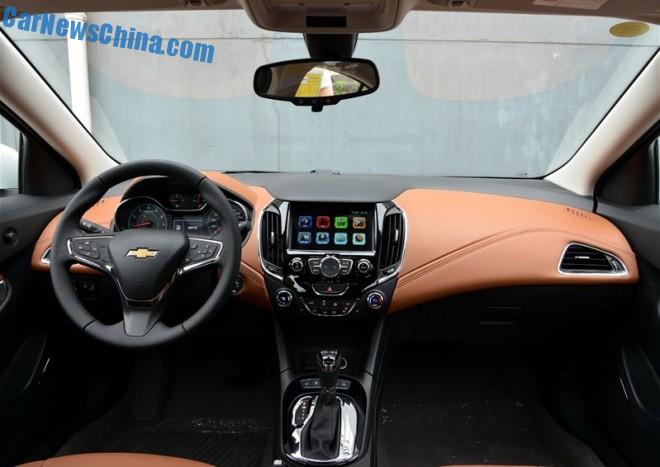 The new Cruze is manufactured in China by the Shanghai-GM joint venture.
The Chinese Chevrolet Cruze is an entirely different car than 2015 Chevrolet Cruze for North America. The 'China-Cruze' is a more premium orientated vehicle that will compete with cars such as the Kia K4, the Hyundai Mistra, the Volkswagen Sagitar, the Citroen C4L and Honda Crider.
And to make things even more interesting: the old Cruze will continue as well. It will be called Cruze Classic and it will be marketed as a super-budget sedan. China thus will have two Cruzee's.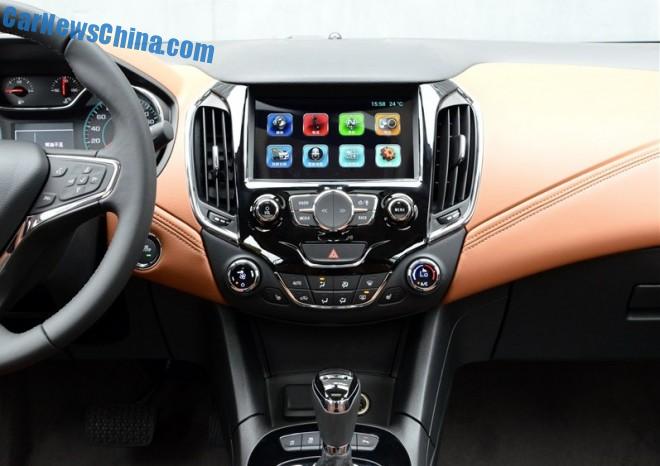 Eight inch TFT touch screen for the new MyLink 2.0 'intelligent vehicle connectivity system', an infotainment system connected to the internet 24/7 for navigation, telephone, email, listening to internet radio, watching movies, uploading pictures, and whatnot more.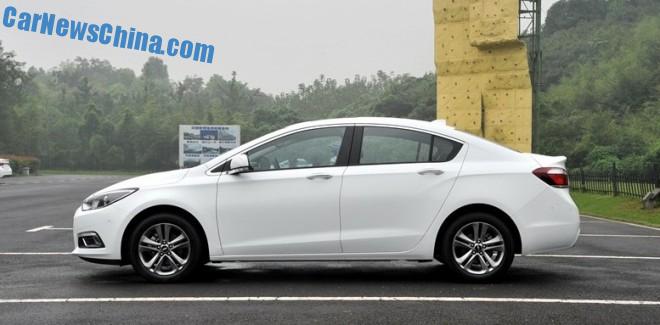 Very stylish sedan with a racy crease over the rear wheel and a rather large integrated rear spoiler.
Power: 1.5 with 112hp and 146nm mated to a five-speed manual or a six-speed automatic, and a 1.4 turbo with 148hp and 235nm mated to a six-speed manual or a seven-speed DSG.
Size: 4567mm/1786mm/1454mm,wheelbase is 2662mm.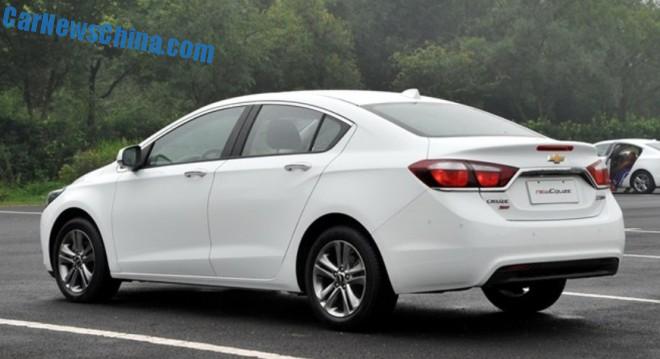 Chrome strip between and under rear lights a beautiful detail. Exhaust pipe sadly invisible. Wheels are perfectly sized. This new Cruze might very well be a winner for GM.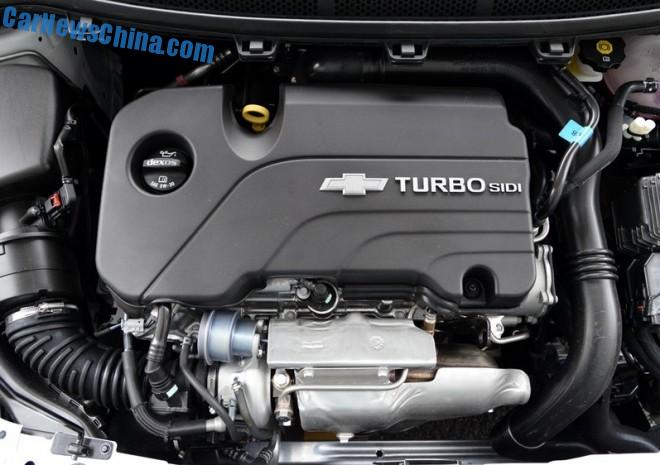 The 1.4 turbo.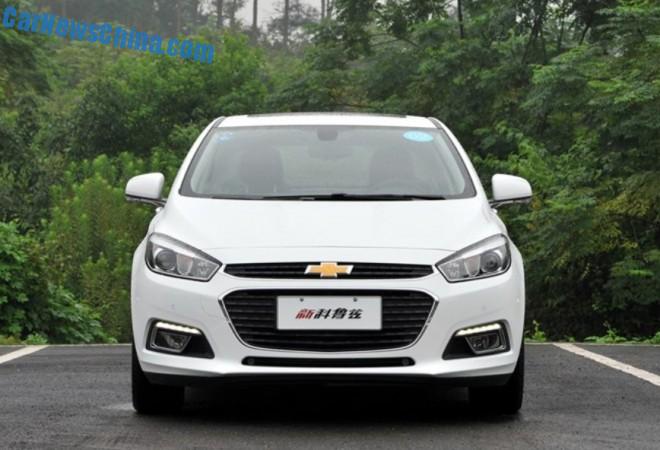 Top grille just big enough for Chevrolet logo. Chrome strips around top grille and lower grille.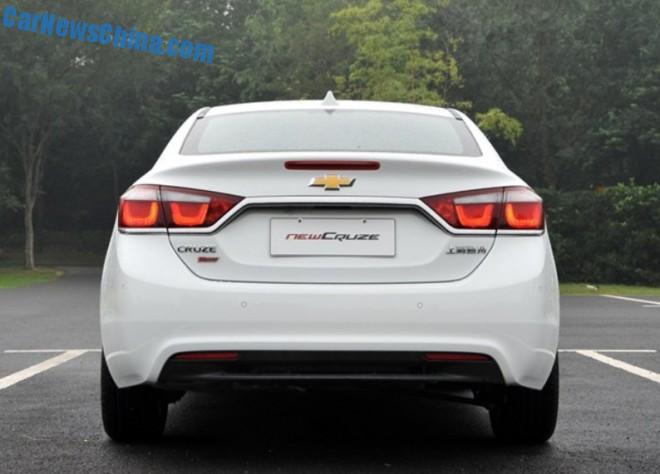 The new Chevrolet Cruze, from China.