A very fuzzy Buick Sail sedan, Spotted in China in the Sanlitun embassy district in Beijing. The good Sail has been sexed up to the max by a carbon-fiber wrapped bonnet, black painted A-B-C pillars, black painted window frames, black doorhandles, and a huge wing on the back. This is a Sail we like!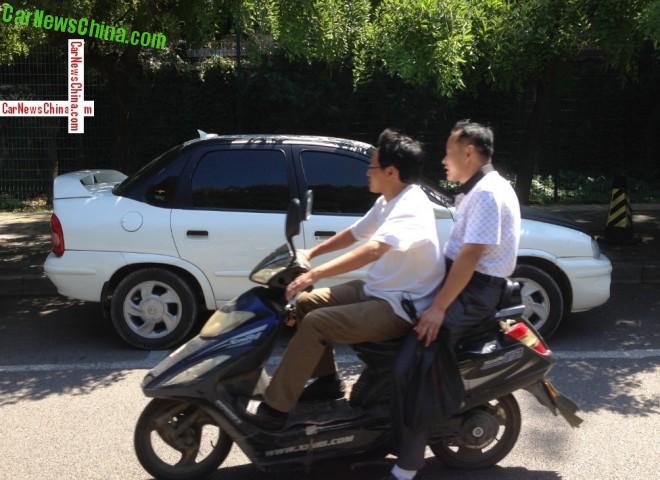 A bloody electric scooter ruining my photo! Man on the back is wearing white socks in black shoes with black trousers.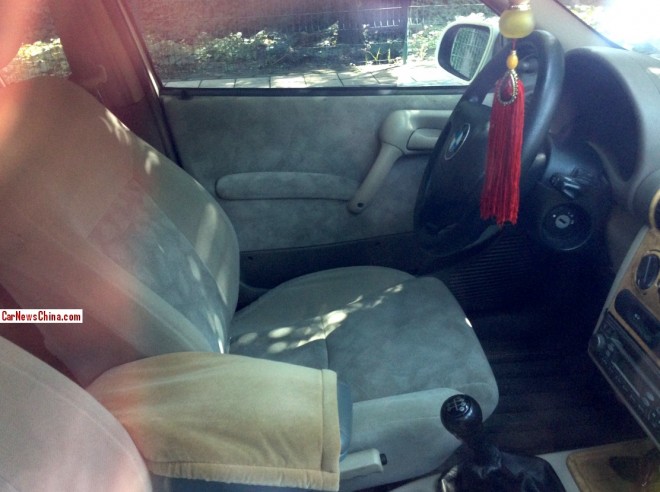 The fake-wood trim is original, yes it really is! BMW logo on the steering wheel however, is not.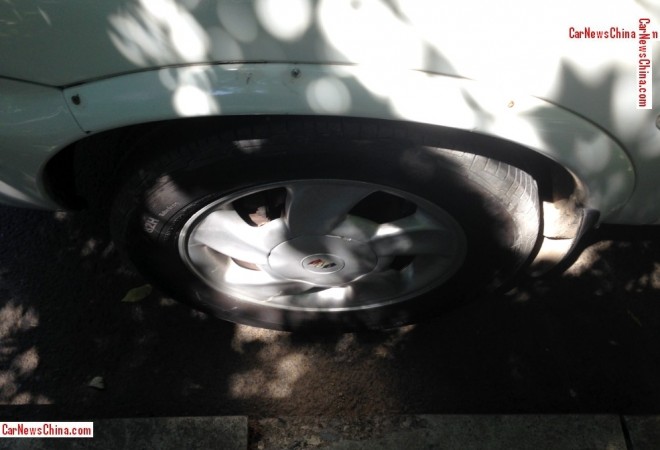 Original wheel covers.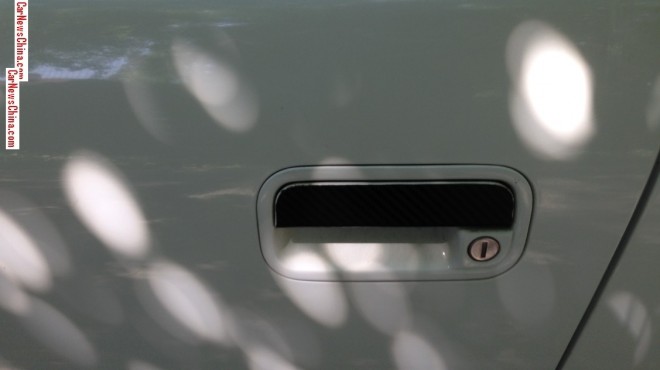 Black door handle indicates an eye for detail. Sorry about the weird-logo thing, it is a defensive measure, as we are being cloned.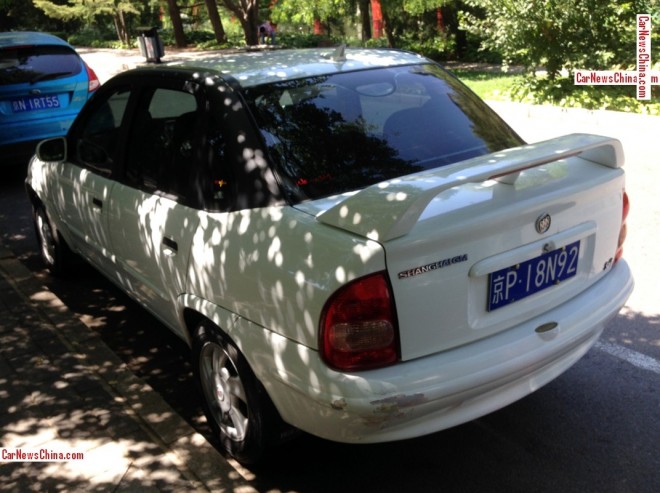 Check that wing! The first generation Buick Sail was manufactured by the Shanghai-GM joint venture from 2001 until 2004. In 2005 it was renamed Chevrolet Sail and production continued until 2009. The Sail was available as sedan and as the Sail S-RV wagon. A subsidiary of Shanghai Auto produced the Saibao panel van.  The Sail, in all its variants, was based on the 1993-2000 Opel Corsa B. The Sail, in all its variants, was available with three Opel four-cylinder petrol engines: 1.2, 1.4, or 1.6, all mated to a five-speed manual.

In those days the name of the joint venture was written in English. That is forbidden now by the Chinese government, so these days the brand names are always in Chinese characters.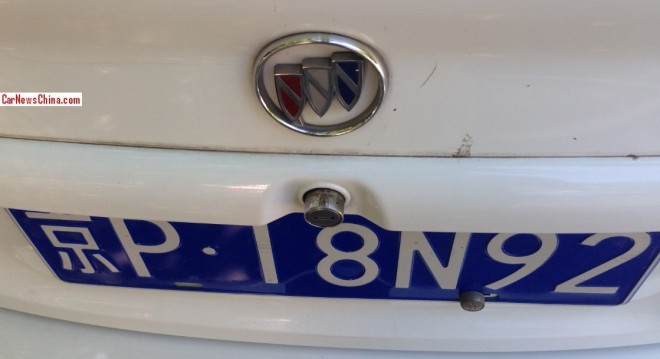 The beautiful 1990's Buick logo.

May this sporty Sail sail the endless Beijing roads for a long time coming. Sail safe, my Sail.