The Venucia T70 SUV debuted on the 2014 Guangzhou Auto Show. The vehicle on show looked very concept with blackened windows and closed doors, but the real thing is almost ready anyway. The T70 will launch on the Chinese auto market just before the end of this year.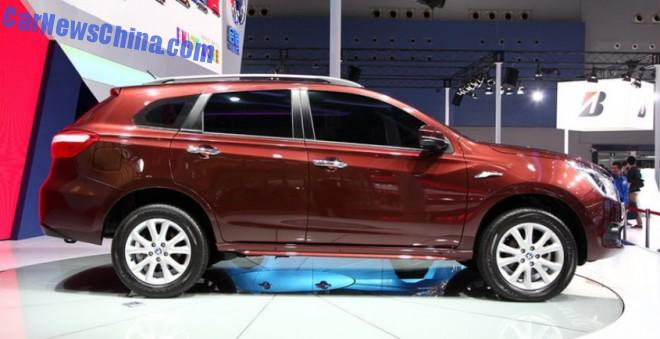 Venucia is a sub-brand of the Dongfeng-Nissan joint venture, selling relatively cheap cars based on Nissan platforms.
The Venucia T70 is based on the Nissan C-platform that also underpins the first generation Dongfeng-Nissan Qashqai (still in production in China) and the second generation Dongfeng-Nissan X-Trail (recently replaced by the new third generation X-Trail). Wheelbase of the T70 is 2630mm (1th Qashqai: 2630. 2nd X-Trail: 2629).
The Venucia T70 will be powered by two Nissan-sourced four-cylinder petrol engines: a 1.6 with 120hp and a 1.8 with 142hp. The 1.6 will be mated to a CVT, the 2.0 to a five-speed manual or five-speed automatic.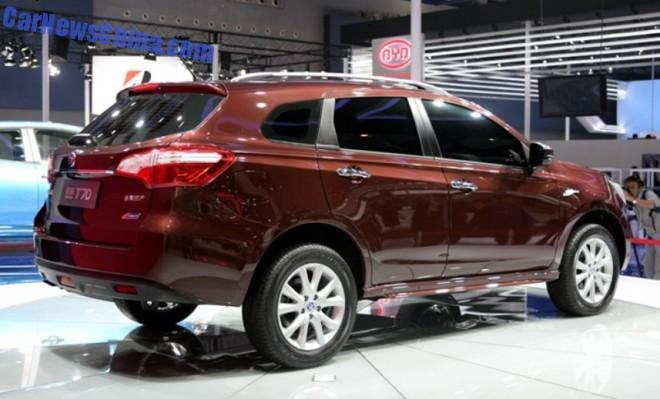 The SUV will be the largest car in the Venucia line-up so far. Venucia is the only sub-brand that is actually successful. Sub-brands are an idea from the central government aimed at obtaining technology for Chinese automakers, so the foreign automakers are normally not very keen to put much effort in. Nissan however realized that a sub-brand can also  be used to enter a new market and make a lot of money with good looking cars selling for a low price based on trusted technology.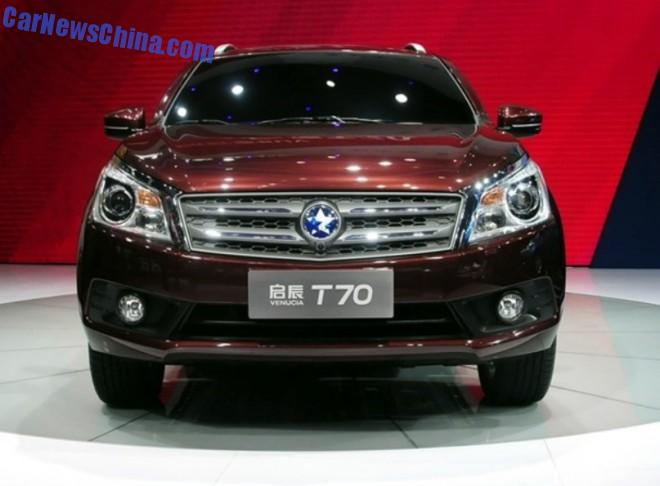 Looks slightly odd from up front.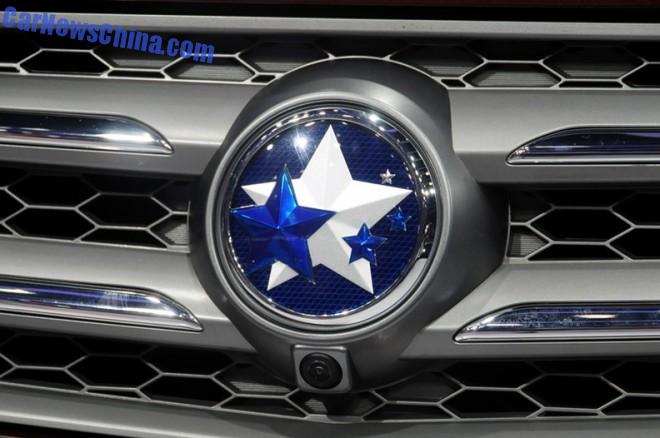 But super hip logo makes up for most of that.