A beautiful black Toyota Crown Super Saloon 3.0 Twin Cam 24, Spotted in China in the great city of Dalian in Liaoning Province. The good Crown was in splendid shape and clearly used as a daily driver. Good!, these fine old cars got to keep running as long as time permits.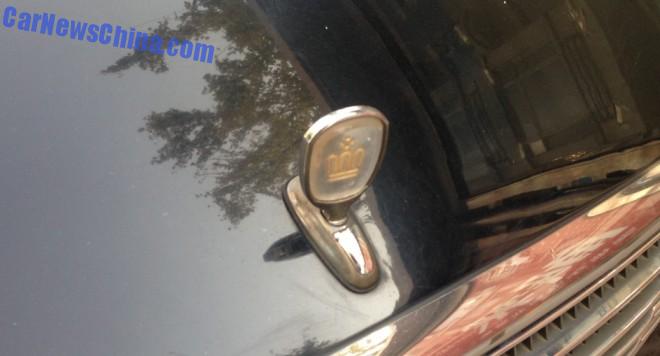 The original Crown hood ornament still sitting proudly on the bonnet. Dalian is a clean city, at least compared to most other cities in northern China, and the cars are generally very clean as well, and happily so.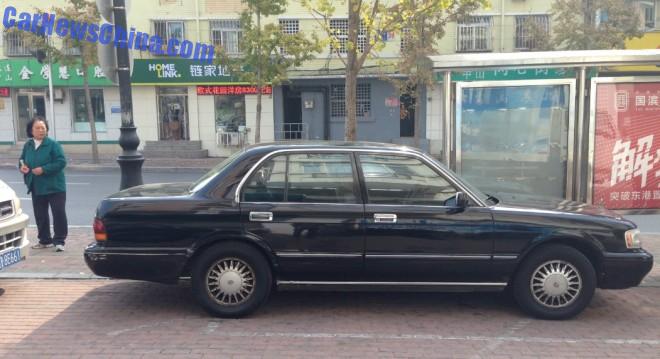 Old lady in green was impressed by old Toyota in black. Chrome was perfectly polished, and the shiny doorhandles were especially impressive. Plastic wheel covers are original. The tenth generation 'S150' Toyota Crown was manufactured from 1995 until 1999 in Nagoya, Japan. The S150 was never officially exported to China but the Chinese government bought a few thousand units for official duties, and many others arrived via the gray market, diplomatic channels, and even smuggling.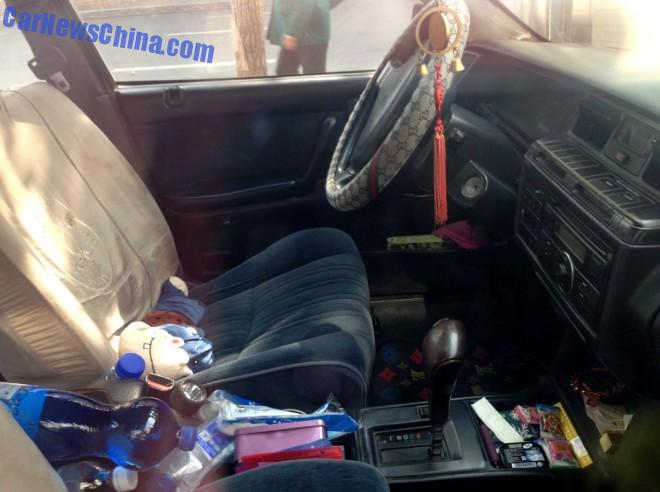 The interior was a dirty mess but everything was in fine overall condition. Blue suede seats! Beige seat cover protects the backrest. Period radio-CD player. Louis Vuitton floor mats a typical Chinese after market accessory.  The Crown Super Saloon 3.0 Twin Cam 24 was powered by a 24 valve 3.0 liter six-in-line with 204hp and 265nm, sending horses to the rear wheels via a 5-speed manual or a 4-speed automatic.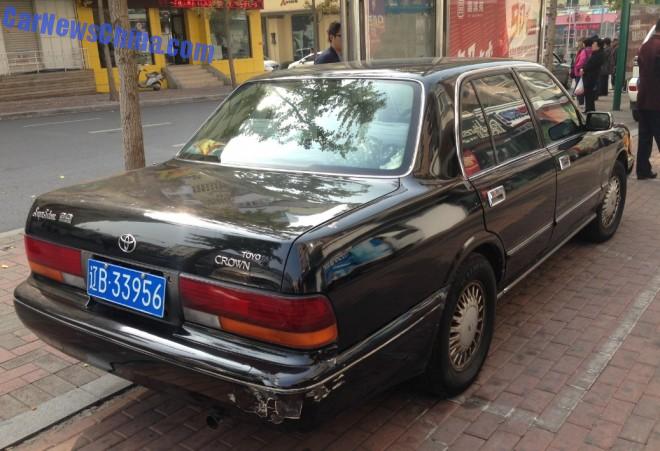 Something horrible hit the bumper. Chrome strip around rear window completely intact.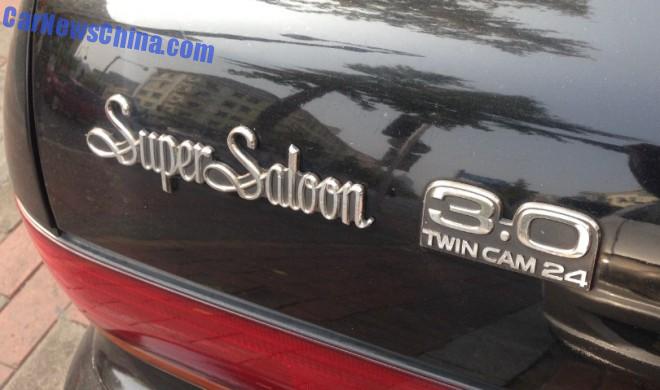 Super Saloon in a stylish font, fittingly for a stylish car.