An impressive line-up of supercars, Spotted in China at the opening of the FiTown Fitness club in the great city of Changsha in Hunan Province by reader Hijacker, thank you for the pictures! It is quite common in China to see supercar clubs at the opening of a new venue, especially those of the expensive kind. The owner of said venue might be a member of such a club, or have a fiend there, and some clubs offer their cars for hire.
Two endless lines of Lamborghini, Porsche, Ferrari, and Maserati. Cool guy in tiger trousers likely owns that Pink GranTourismo.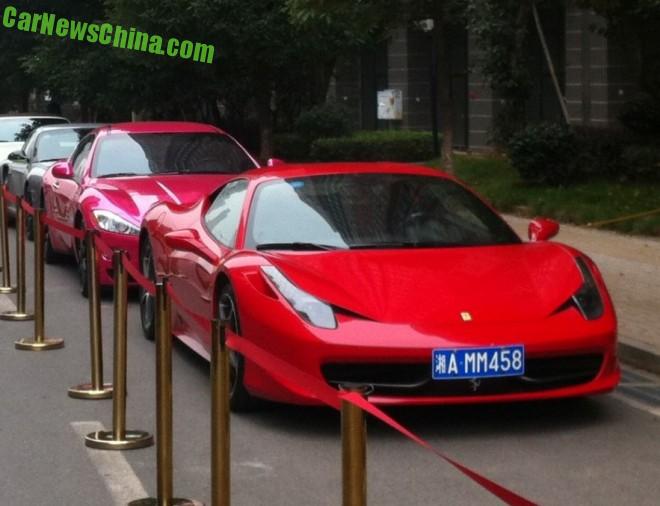 Fiery red Ferrari with a license plate reading MM458. 'MM' is a code-search term for 'slightly erotic', as the more juicy search terms automatically lead to a black page in China. Try MM in Baidu. A little NSFW!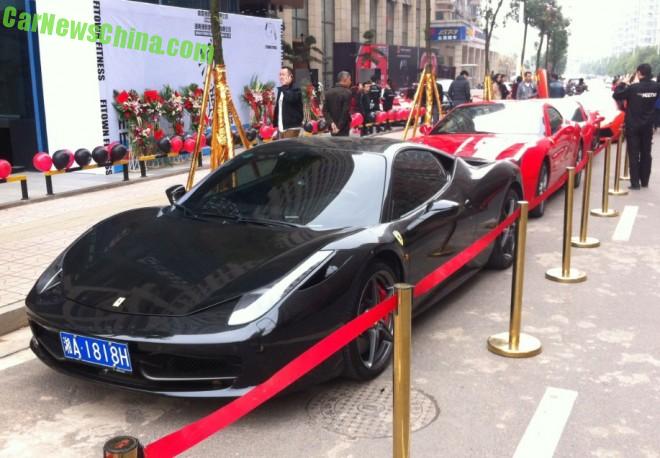 A beautiful black 458, again with a 'custom' license plate. Eight is the most lucky number in Chinese culture, standing for wealth and prosperity. This one here has the double. Time now for our Famous Collection of Supercars Doing Fuzzy Things in China: opening hot pot, opening club bar, SLS selling houses, Enzo selling houses, Orochi selling houses, Mulsanne selling houses, zillions of supercars opening a club, opening a karaoke bar, and opening a wine shop.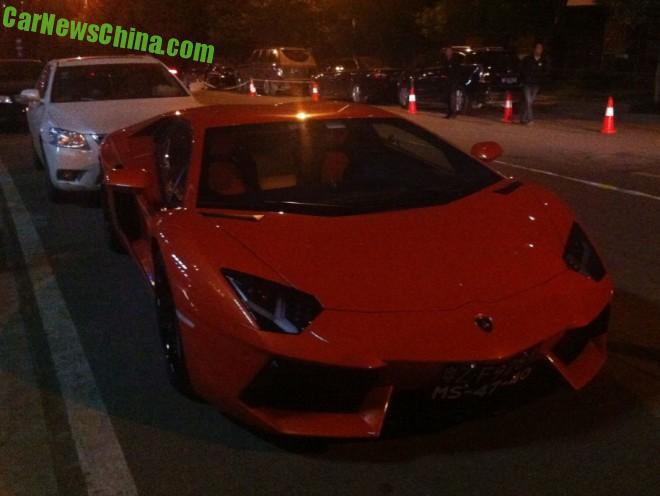 The orange Lamborghini Aventador seen again later that day, wearing Guangdong and Hong Kong plates. FiTown is a Hong Kong based chain, so maybe this monster belongs to the owner, begging the question when fitness became profitable; or in other words, when did it become so hip..?