An impressive opening of an expensive hot pot restaurant in the great city of Xiamen in  Fujian Province. A flock of equally expensive supercars was flown in to spice up the proceedings. Interestingly, the restaurant also hired white babes, with is still rather special in China where the boney local girls are mostly more popular.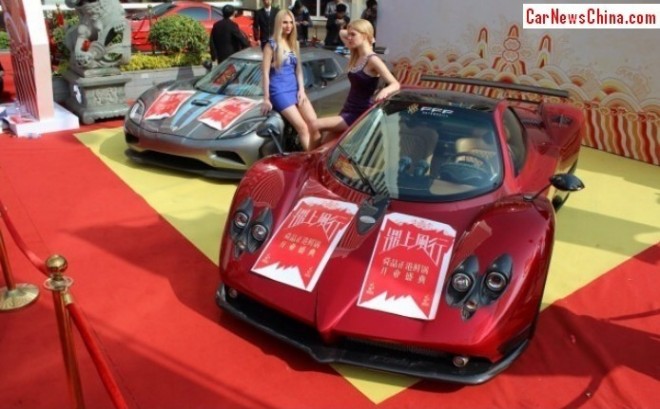 The Pagani Zonda and the Koenigsegg Agera R are from Beijing, they belong to FFF Automobile, the most famous supercar dealer in China. FFF often rents out the vehicles for this kind of events. It is very common in China to use supercars to get a bit more attention for things, such as selling apartments or opening clubs: SLS selling houses, Enzo selling houses, Orochi selling houses, Mulsanne selling houses, zillions of supercars opening a club, opening a karaoke bar, and opening a wine shop.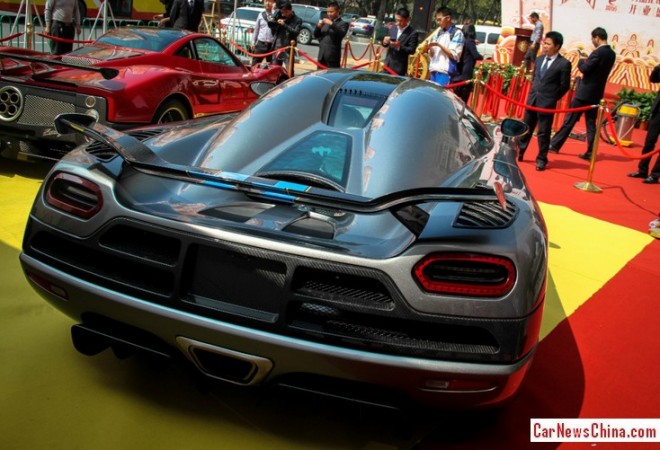 The Agera is a very popular supercar in China with wealthy Chinese buying all cars they can get, and Koenigsegg is busy preparing the extreme China-only One:1.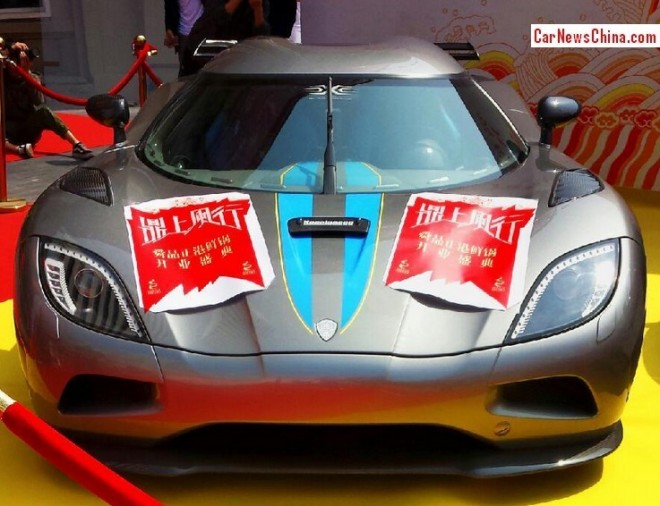 Ugly stickers welcome customers to the restaurant. Hot pot is a traditional cuisine that differs in taste in every city. The basics are simple: boil a pot of water and throw food in it, wait for the food to be ready, and eat. The details however matter most, such as the herbs in the water that make for a soup, and the sauces. A good hot pot meal can easily take up to two hours, and when the beer comes in good it can take a whole night.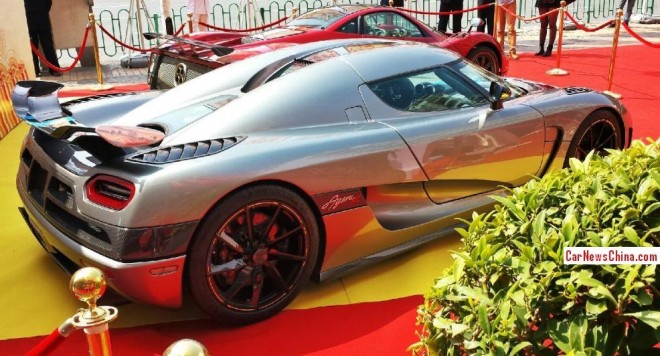 Better don't drive one of these with a stomach too full!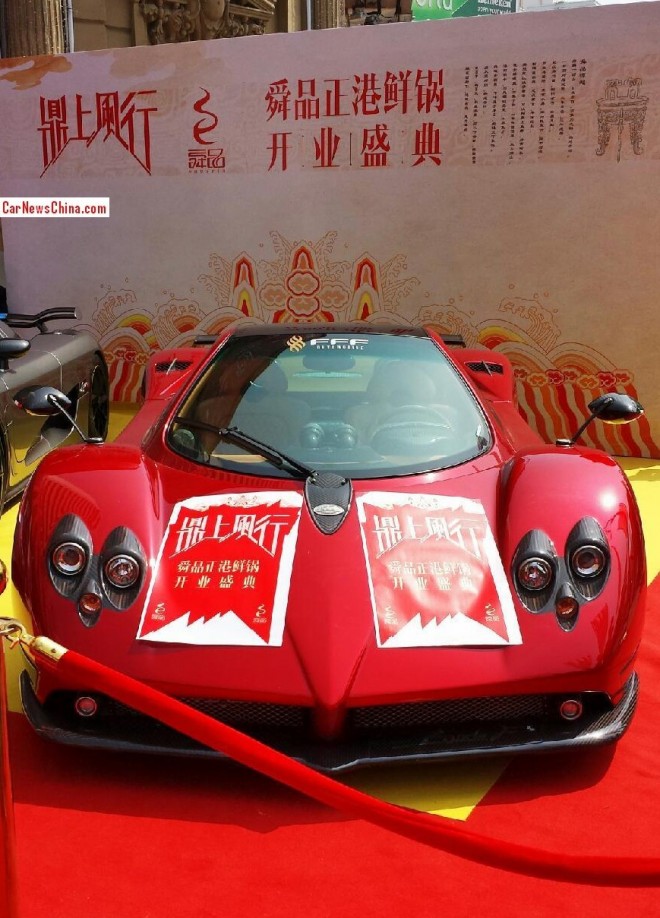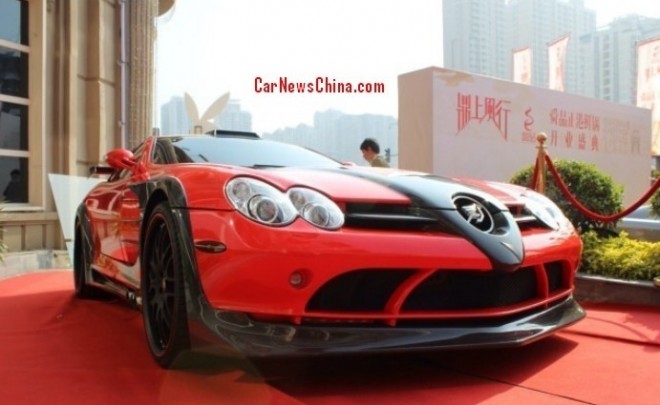 A very rare Hamann SLR Volcano, it normally lives in Shanghai. Hamann tuned the engine up to 700hp and 830nm, good for a 348km/h top speed and 0-100 in 3.6 seconds.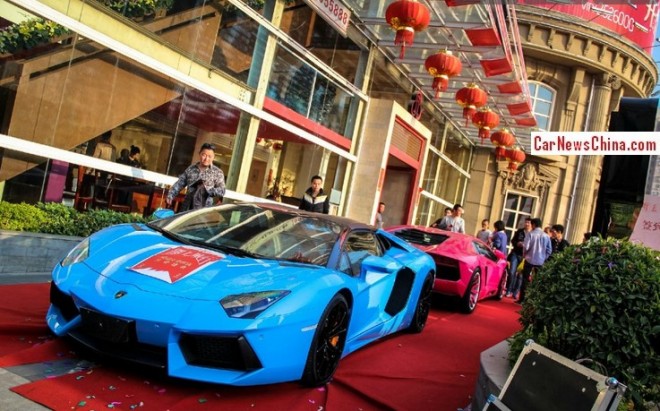 In front of the entrance of the restaurant two Lamborghini Aventador. One roadster in blue and one coupe in Pink. The pinky car is a local.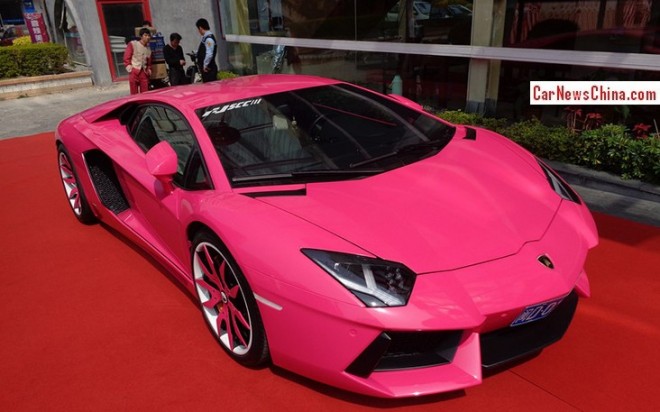 Pic taken earlier that day. Fantastic looking car. Pink Forgiato alloys. Note sticker on windscreen: FJSCC, FuJian Sport Car Club.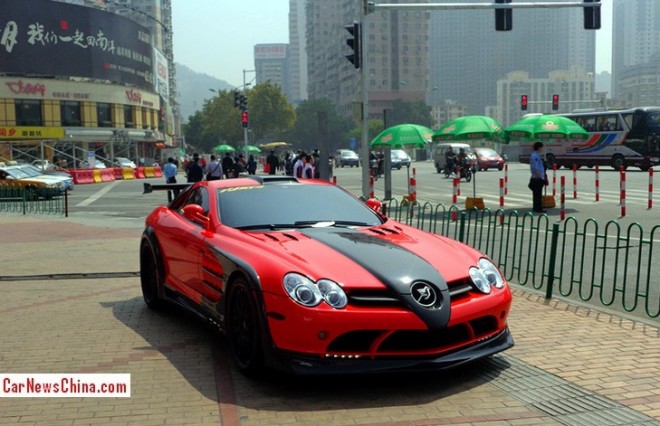 Once more the Tycoon, by far the most striking of all assembled super cars.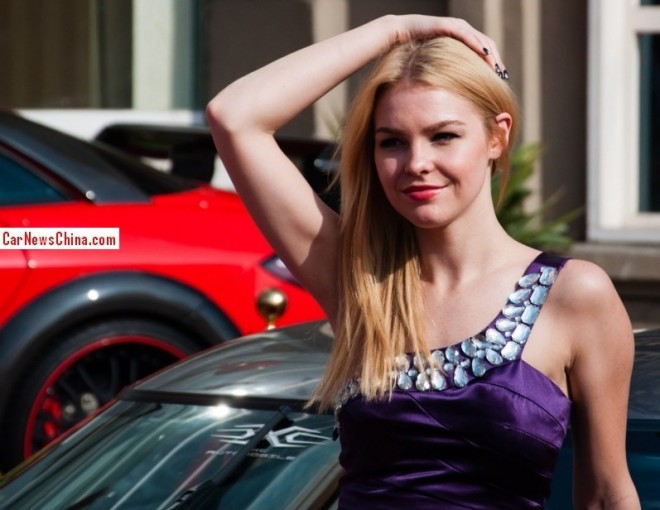 But we end with a babe, bet she likes a super ride!