A mellow yellow Xiali TJ2000 sedan, Spotted in China in the Fangzhuang residential area in southwest Beijing. The good Xiali was dirty and dusty but overall in a fine shape. Nothing was broken, all seemed original, and not a spat of rust inside. The Xiali 2000 was manufactured from 2000 until 2004 by Tianjin-Xiali, a subsidiary of First Automobile Works (FAW).
Typical late 1990's interior with lots of beige plastics, a central instrument pod, a radio cassette player, and a good old exposed gear lever sticking high up from the center tunnel. Seat covers are after-market.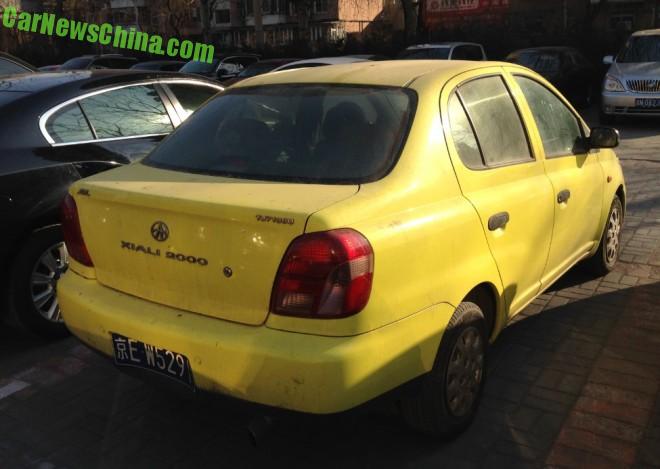 The Xiali 2000 was based on the 1999-2005 Toyota Yaris sedan (aka Toyota Platz, aka Toyota Echo), is was manufactured in the city of Tianjin under a license agreement with Toyota. In 2005 the Xiali 2000 received a major facelift and was renamed Xiali Vela. The Vela, thus still based on the 1999 Yaris, subsequently received a facelift in 2008 and continued all the way until 2012.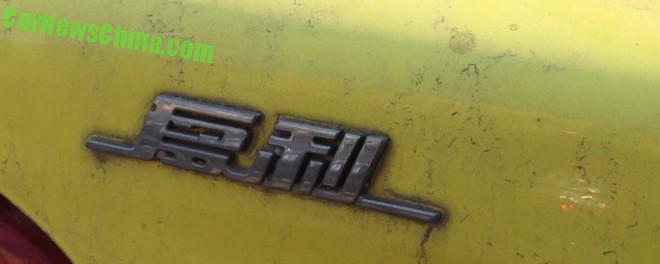 Xiali.
The Xiali 2000 was powered by a Toyota sourced 1.3 liter four-cylinder petrol engine. Output was 86hp and 110nm, mated to a five-speed manual sending power to the front wheels. Top speed was a decent 170 kilometers per hour and fuel consumption was rated at five liter per 100 kilometer. Size: 4145/1660/1510, wheelbase is 2370, and curb weight is 970 kilo. Price in 2000 started at 132.980 yuan. In the five years of production 165.000 cars were made, which was considered a big success.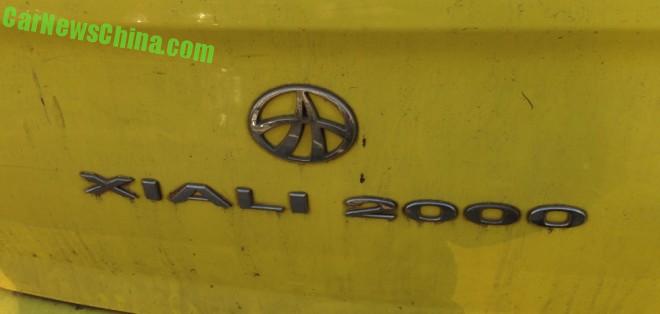 Xiali 2000.

The official designation was TJ7136U. TJ stands for Tianjin.
Chinese automakers have the habit, although less today than in those days, to slap all sorts of numbers and names on their vehicles. In some cases we see: the name of the company that owns a certain brand, the brand name, the name of the city where the car was built (usually in front of the brand name), the name of the vehicle, the designation (usually numerical), and finally some engine codes. Things are relatively modest on the back of the Xiali 2000, with only the brand name (Xiali), the car name, and the designation.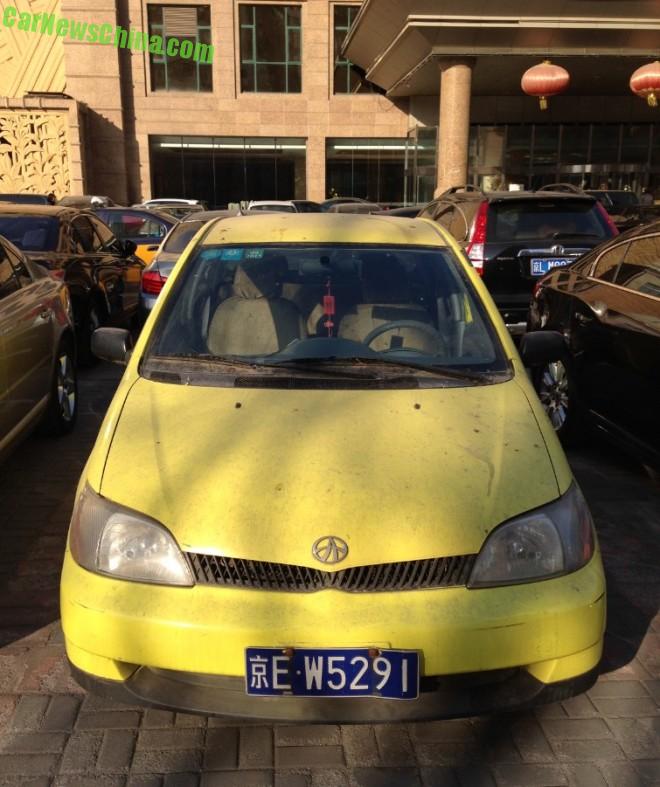 License plate is a period oldie.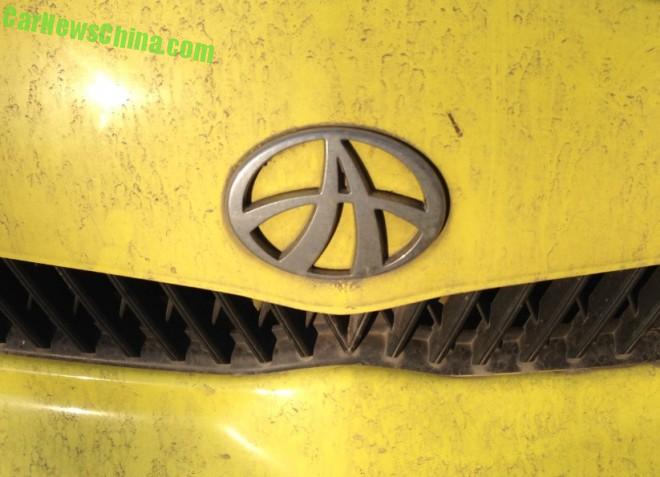 The Xiali logo. It depicts an A crossed by a road. The 'A' stands for 'A-class' vehicles, top class, the best; which was what Xiali set out to build. The road stands for 'public roads', symbolizing China's progress.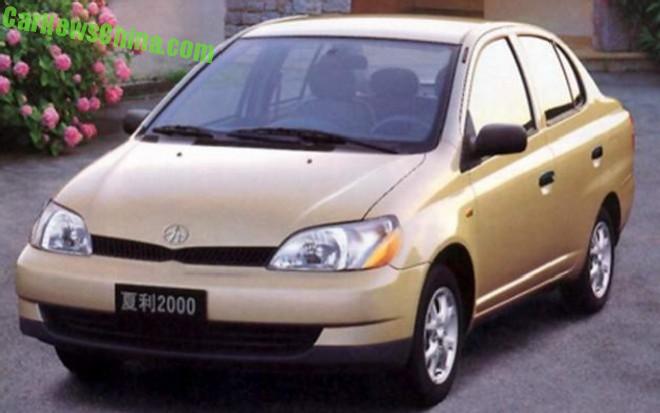 A factory photo of the Xiali 2000.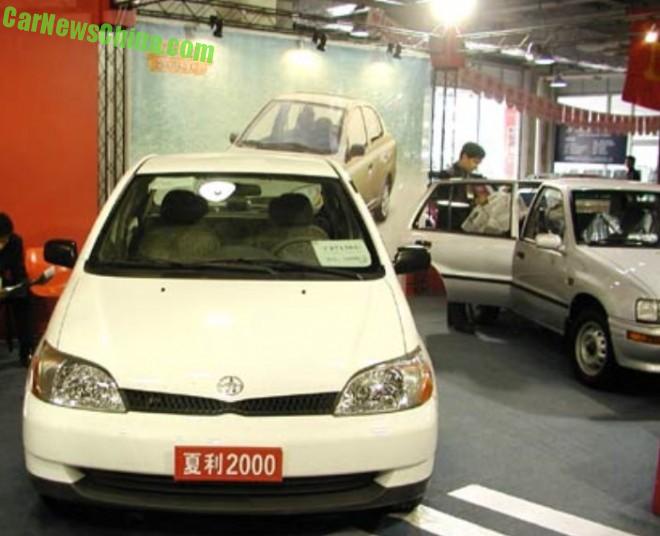 Xiali dealer in 2001.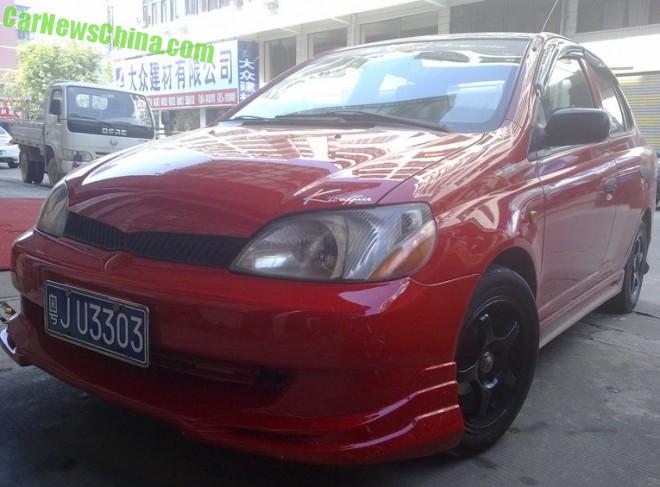 Xiali 2000 with a red body kit.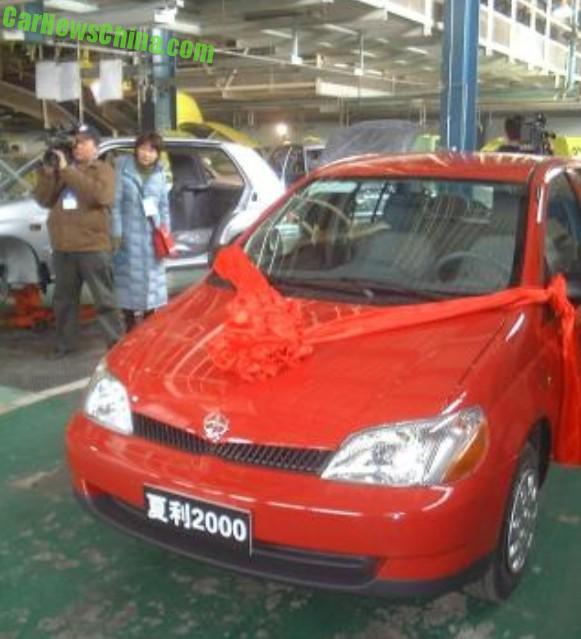 At the Xiali factory.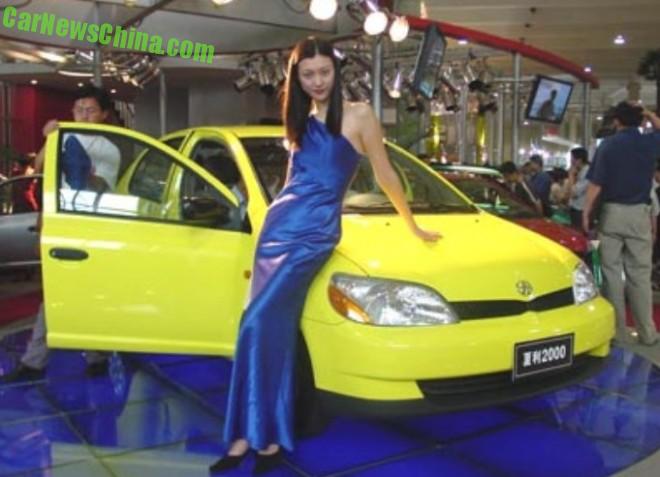 With a beautiful babe, in blue.