The brand new Guangzhou Auto Trumpchi GS4 has debuted on the Detroit Auto Show, showing off a clean and modern design with an impressive grille.  The Trumpchi GS4, formerly known as the Trumpchi GS3, is a new compact SUV for the booming Chinese auto market. The GS4 will have its debut in China on the 2015 Shanghai Auto Show in April.
Very nice interior with expensive looking materials, a superbly cool all-brown color scheme, a large LCS screen, chrome bits for shiny, and an interesting steering wheel.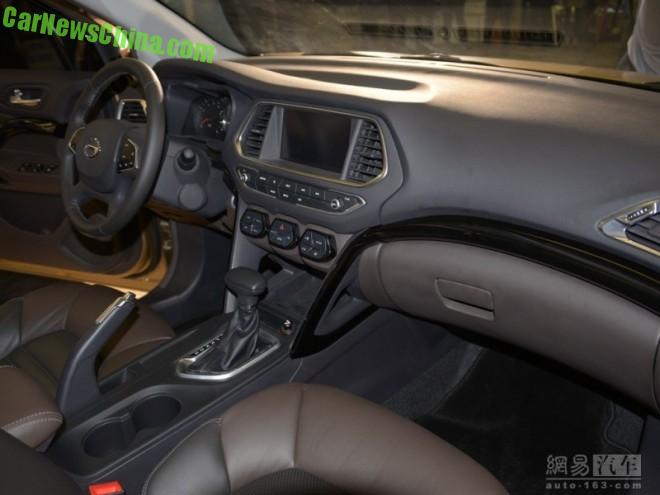 The lower part of the center console is kinda floating, with a continuing brown-wood line from the passenger side of the dash to the center tunnel. Note steering column with a closed keyhole area.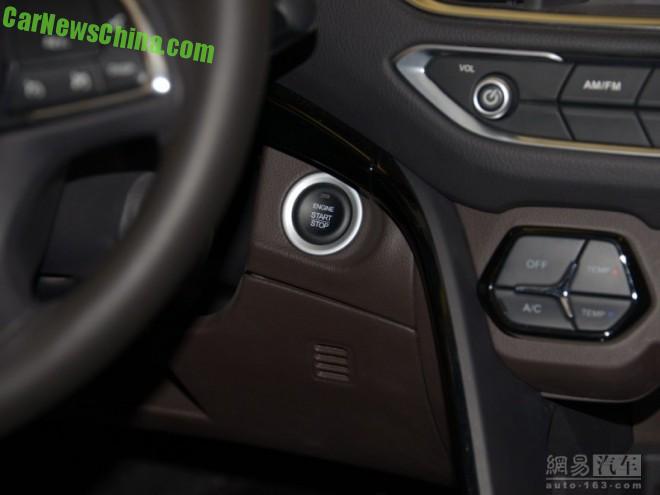 But there is also a start button, hiding on an awkward location behind the steering wheel under a plastic rim. We guess this will be changed before production. Aircon control buttons look very handsome.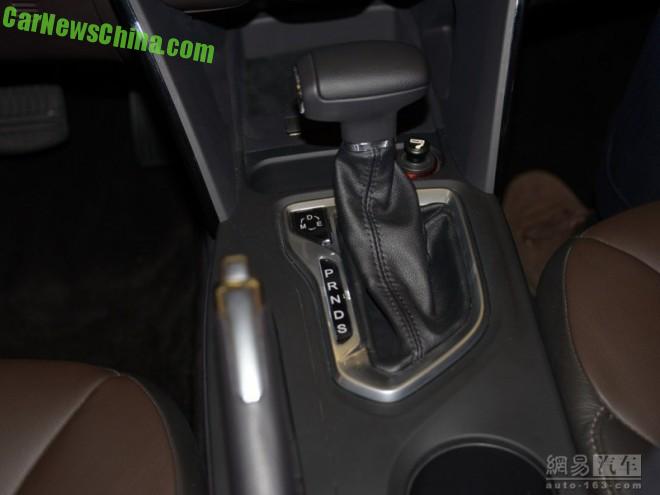 Chrome around the gear lever and we are happy to see a clearly indicated cigarette lighter.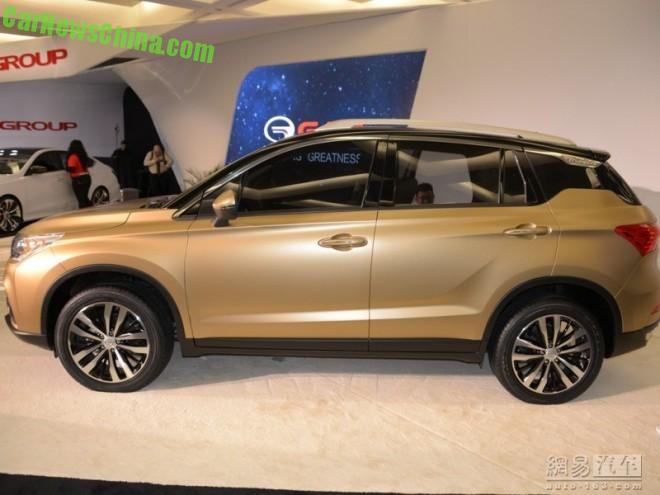 Sloping roof ends up pretty low at the rear. Design of the C-D pillar area adds even more hipness. Wheels however are too small again, swimming in the arches with loads of space to spare.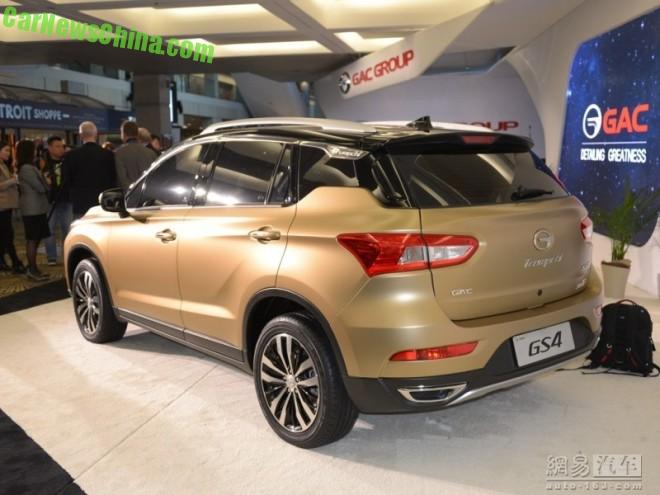 The Trumpchi GS4 SUV is based on the same platform as the Guangzhou Auto Trumpchi GA3 sedan. There will be two engines available: a 1.3 turbo and a 1.5 turbo petrol four, both mated to a 7-speed DCT. Earlier on we heard about a 122hp 1.6 as the base engine, but that power plant seems off the table, at least for now. The GS4 will be positioned below the Trumpchi GS5 SUV. Price will start around 80.000 yuan and end around 120.000 yuan ($13.000 – 19.360).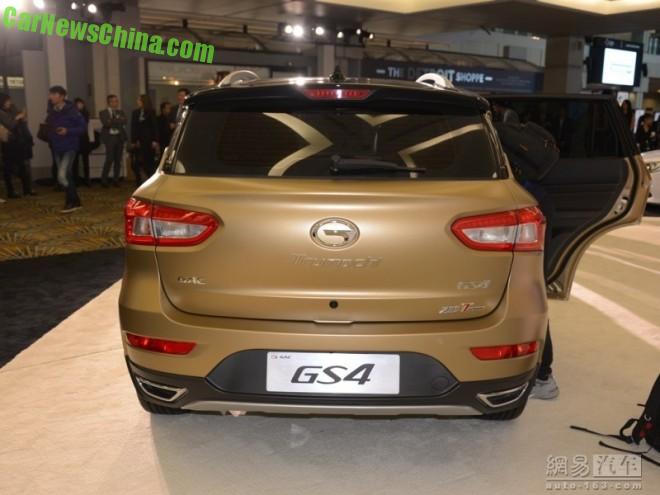 The exhaust pipe tips don't really fit in, they seem too far too the sides. Otherwise a fine looking ass.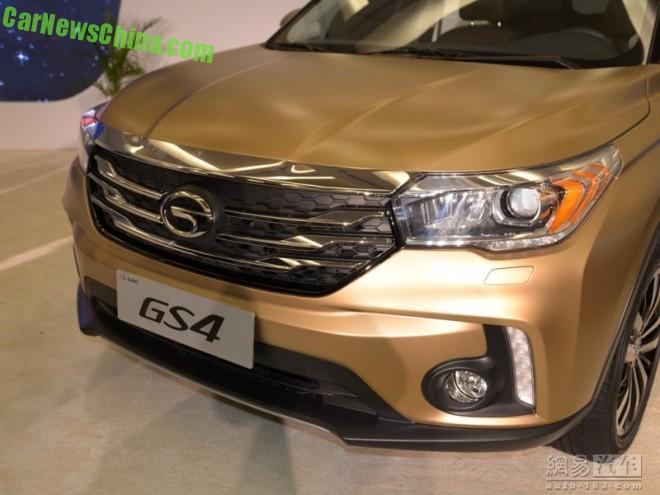 Chromed grilles are still King in China. Guangzhou Auto knows…