This is the new MG GS SUV from China, the first SUV ever under the famous MG brand, now safely in the hands of the Shanghai Automotive Industry Corporation (SAIC). The MG GS (that is GS, not CS or GTS) officially debut on the Shanghai Auto Show in April with a launch on the Chinese car market soon thereafter. Price will start around 120.000 yuan and end around 160.000 yuan.
Size: 4500/1855/1699, and wheelbase is 2650.
The MG GS SUV is based on the third generation (2010) SsangYong Korando. The Shanghai Automotive Industry Corporation (SAIC), owner of the MG brand, owned a controlling stake in SsangYong Motor from late 2004 until 2009. The deal to use the Korando's platform was agreed in those days, but details are misty.
Interestingly, new reports have surfaced saying the rear suspension of the MG GS is based on the suspension of the Volkswagen Tiguan SUV, which is manufactured in Shanghai at the Shanghai-Volkswagen joint venture.
MG calls the platform of the MG GS 'SSA'.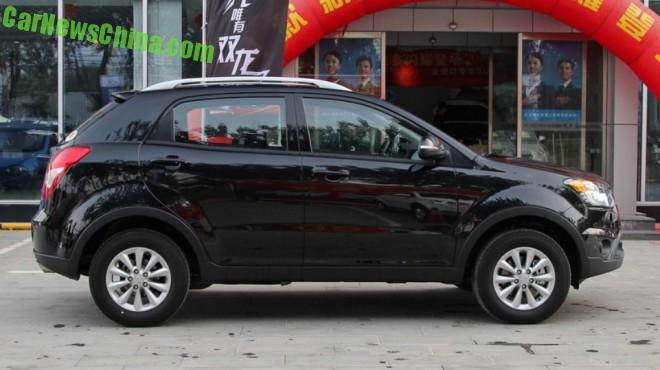 The SsangYong Korando for comparison. Size: 4410/1830/1675, wheelbase is 2650.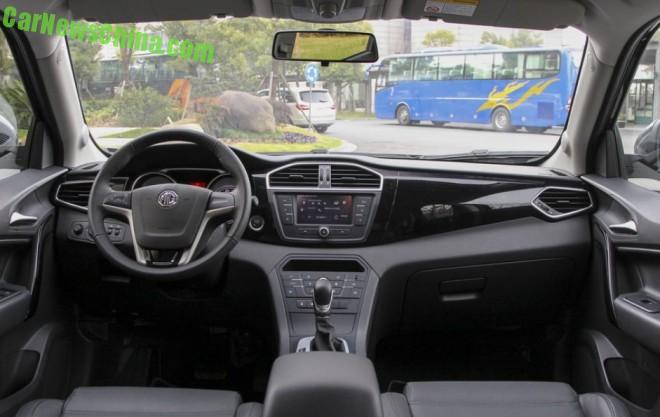 Interior however is completely new design, very tech and very modern, with fine materials and sporty leather seats. Piano black strip especially well done.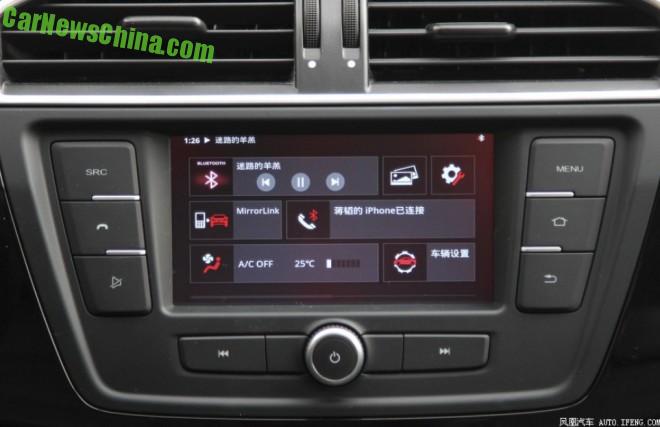 The eight inch LCS screen houses the 'InkaNet' infotainment system, with GPS navigation, Bluetooth connectivity, radio, weather service, text messaging functionality, and 24/7 internet.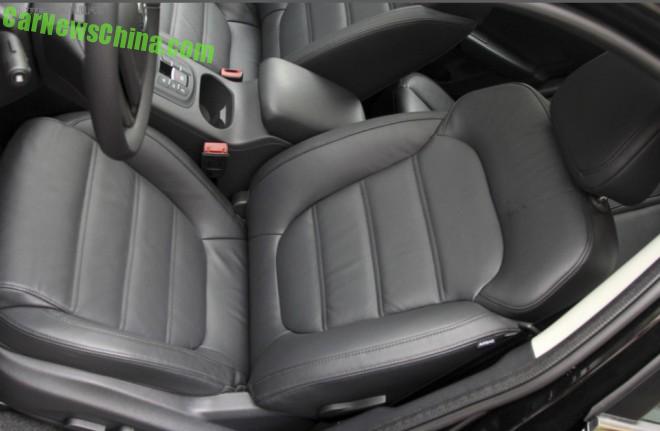 Sporty seats, but they are looking a tad too boring in gray. Many other Chinese automakers have moved on to dual-tone seat designs, mixing dark colors with light ones.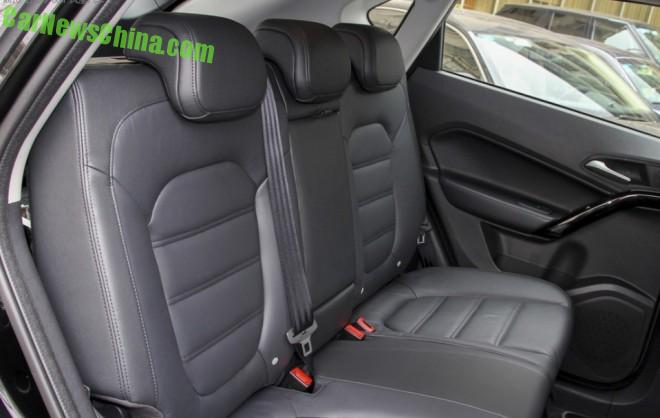 Enough space for three in the back. Overall design very neat but again not very exciting.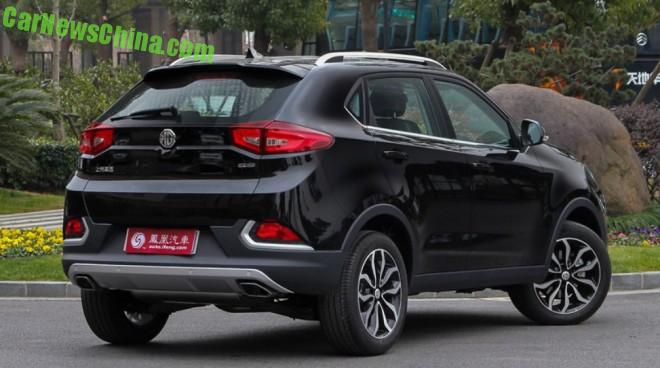 A multi-layered rear end with tiny exhaust pipes, chrome bars in the bumper, and a large matte gray skid pad. Rear window seems on the small side, topped by a wing and a shark-fin antenna. Roof rails are usable.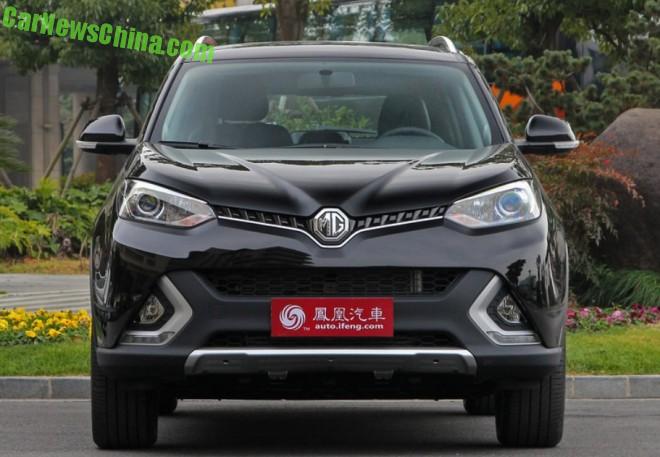 An impressive front with a typical MG grille and a heavy black bumper flanked by ultra-shiny chromed bars.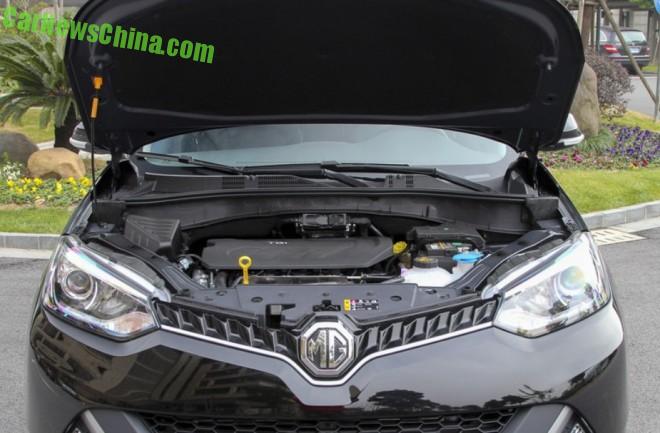 The official specs for the engines: a 1.5 turbo with 167hp and 250nm, and a 2.0 turbo with 220hp and 350nm. Fuzzily, the 1.5T will be mated to a seven-speed DCT and the 2.0T to a six-speed DCT. It is yet unclear why MG didn't mate both engines to the same gearbox. One would think that would save a lot of money.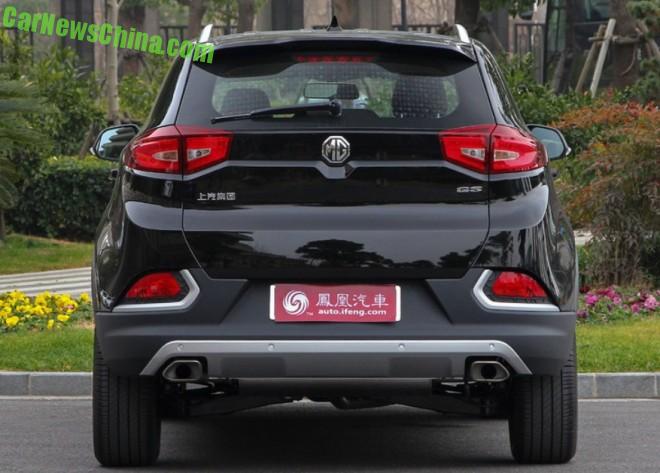 The GS might be the first MG SUV, but it won't be the last, at least according to unconfirmed rumors saying MG is working on a bigger SUV based on an General Motors platform. SAIC can get such platform through the Shanghai-GM joint venture, which, among other vehicles, makes the Buick Encore, the Buick Envision (most likely candidate), and Buick GL8.