China's MG has released the first images of the MG GS. Yes that is GS, not GTS or CS. Local Chinese automakers are famous for changing the names of their vehicles during the development process, all the way up to the evening before launch. It is not unusual that a name changes up to four times, and then some. MG is in the changing game now with their new SUV. It started life as the 2013 MG CS Concept, and the CS-name stayed around for pretty much the whole development process. Until:
… early December when new spy shots showed the SUV with a GTS badge on the back.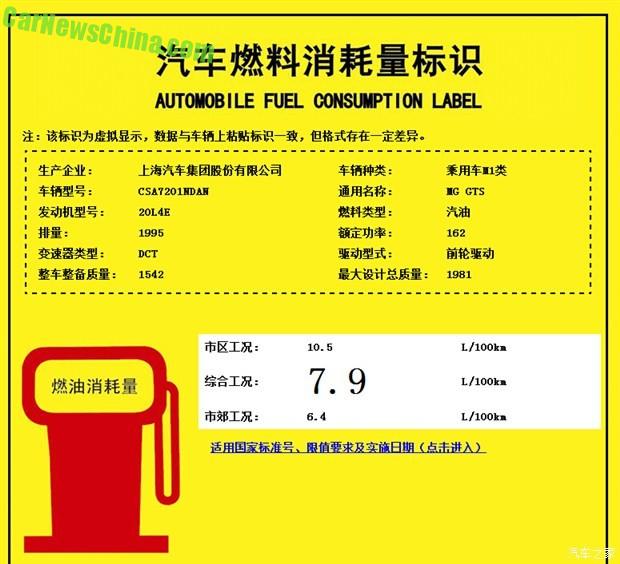 The spy shots were accompanied by a scan of the vehicles' Fuel Consumption Label, again showing the MG GTS name (right column, second line).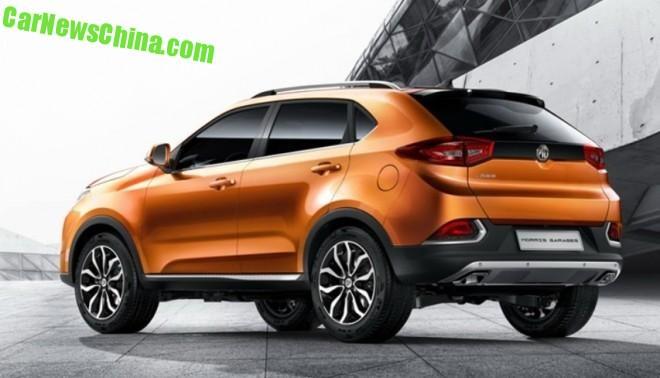 Then came the release of the first set of official images. The orange vehicle on the photos didn't have any badges or name tags, but it was called 'MG GTS' in the MG press release, and all Chinese media, and we, thus assumed that was the end of the name story.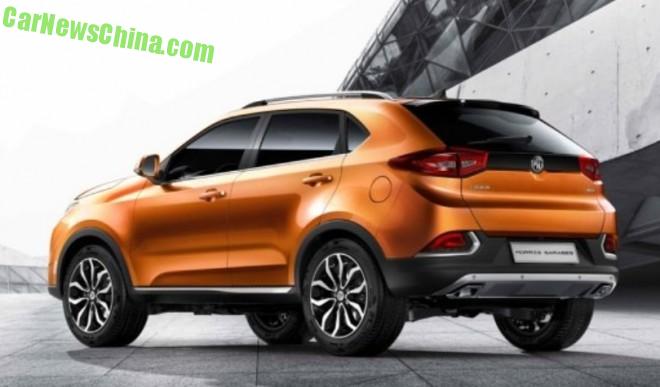 But is was not to be. MG released two new official photos yesterday. The first image, on top of this article, is completely new, with an MG GS plate up front. The second image however is exactly the same as the one found in the first set of official images, with a unreadable badge Photoshopped-in on the right side of the rear.
In the accompanying press release MG comes up with the wobbly explanation that the official name of the vehicle, as registered at the  Ministry of Industry, is indeed 'MG GTS', but that the name they will use on the market is 'MG GS'. They don't say why. MG's Chinese website doesn't even try anymore, there is no page for the MG GS yet, just an entry in the news where the SUV is called 'MG SUV'.
The MG CS GTS GS is scheduled for launch on the Chinese car market in the first half of this year, which is rather vague, likely deliberately, because it gives MG the time to change the name of the bloody thing quite a few times more.