A spectacular Hyundai Sonata sedan, Spotted in China just east of the Third Ring Road in central Beijing. The good Hyundai is painted in pearl white with a black roof and a carbon fiber c-pillar, and further hy'eed up by a badass body kit, a white grille, darkened windows, black window frames, shiny chrome mirrors, five-twin spoke gray alloys, and fuzzy decals and badges.
3.2 AMG & Mercedes-Benz AMG.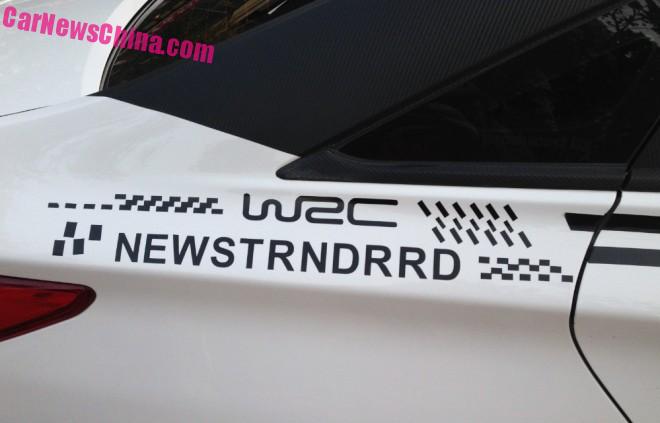 WRC NEWSTRNDRRD. It is, I think, New Standard what they mean, but I am not sure what that means.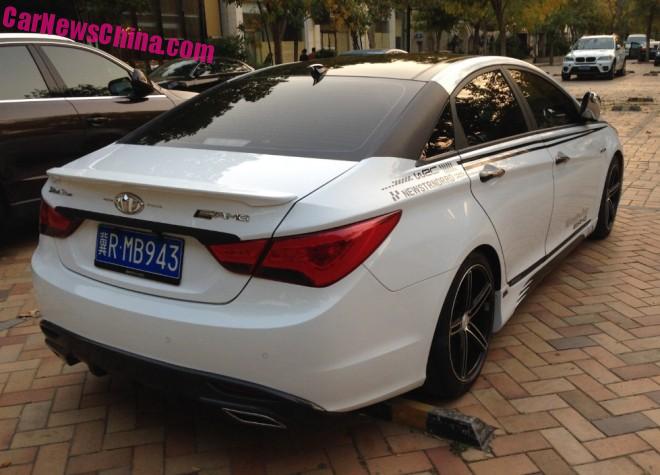 The body kit is really impressive, especially on the sides with a wide bulge just in front of the rear wheels. Aerodynamic it is not, but it loox the business. Subtle rear spoiler is a bit too subtle. Another AMG badge on the right.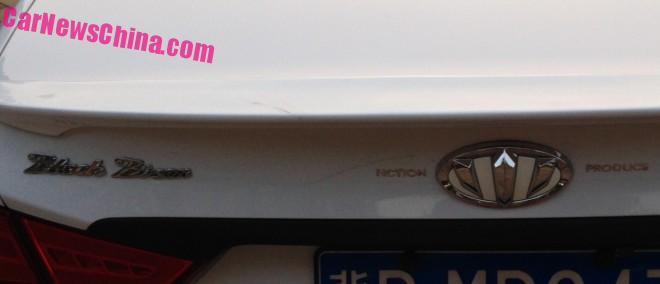 Black Bison refers to the fantastic machinery made by Japanese tuner Wald. NCTION PRODUCE refers to the Japanese tuner Junction Produce, a company very popular among Chinese sticker makers for weirdly tuned cars. A freaky mess-up this car is… Well, it's from Hebei, so what can we expect?