The first Spy Shots, in the world, of the new BMW 1-Series, seen here testing in China wearing freaky camouflage. China is expected to be one of the largest markets for the 1 sedan, so BMW wants to make absolutely sure it behaves well on Chinese roads.
The platform of the BMW 1-Series sedan is designated F52. It is based on the F45 front-wheel drive platform that underpins the BMW 2-Series Active Tourer. Engines will be a mix of three- and four-cylinder petrol and common-rail diesel units.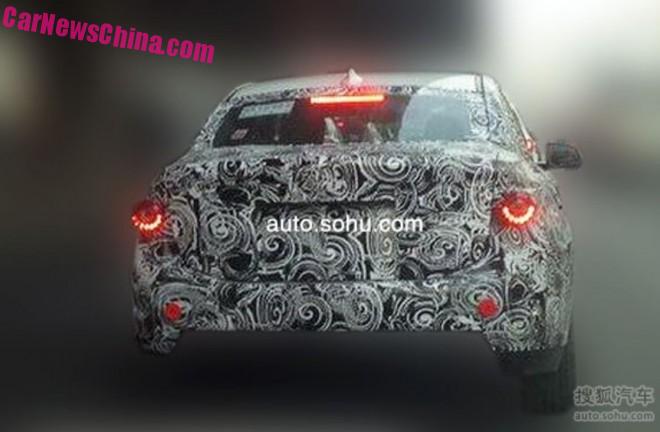 The BMW 1-Series sedan will compete with the super hot Mercedes-Benz CLA and Audi A3 sedan, both of which are selling very well in China. The Audi A3 sedan is manufactured locally, and so will the CLA. This likely means that BMW will make the 1-series sedan in China as well as in Germany.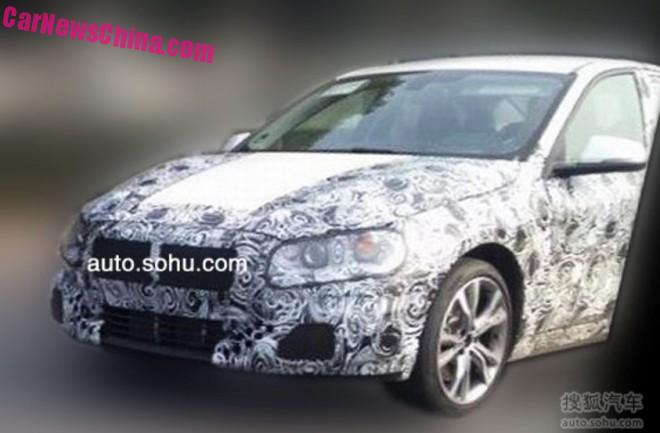 The Big Question: will there be an M..?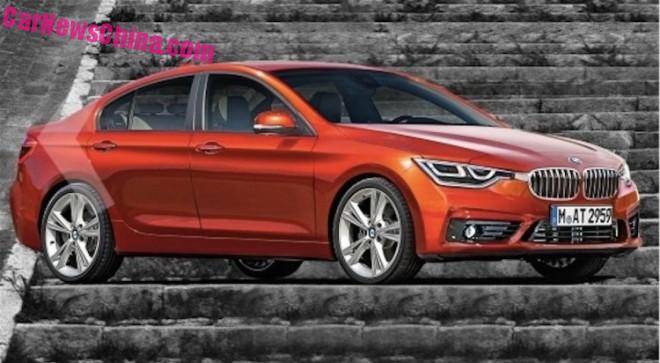 Rendering by BMWblog, it seems a fit with the spy shots bar for the headlights, which appear to be bigger and less fancy-LED on the test car.