The Audi A3 Limousine has been launched on the Chinese car market. 'Limousine' is the Chinese name for the Audi A3 sedan, just marketing fuzzy-wuzzy, as it has exactly the same size as the European A3 sedan. Price starts at 205.900 yuan and ends at 296.700 yuan.
The Audi A3 Limousine is manufactured in China by the FAW-Volkswagen joint venture, in a new factory in Guangzhou City, rolling off the line alongside the Audi A3 Sportback. The A3 is available with two four-cylinder petrol engines: a 150hp 1.4 TFSI and a 180hp 1.8 TFSI, both mated to a 7-speed DCT. Audi is using a completely different engine type naming-system in China, the 1.4 is called '35 TFSI' and the 1.8 is called '40 TFSI'.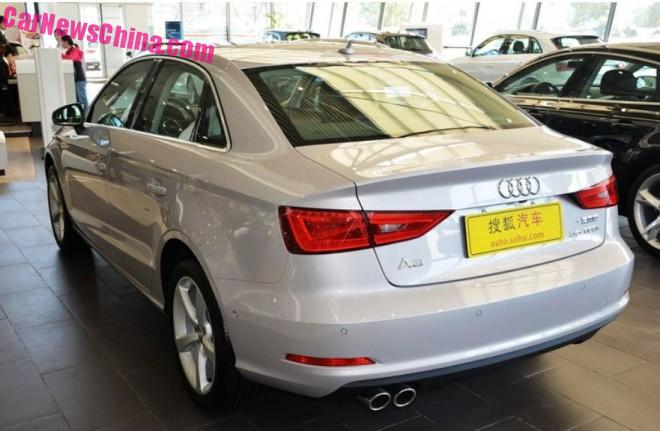 A gray 35 TFSI seen at an Audi dealer.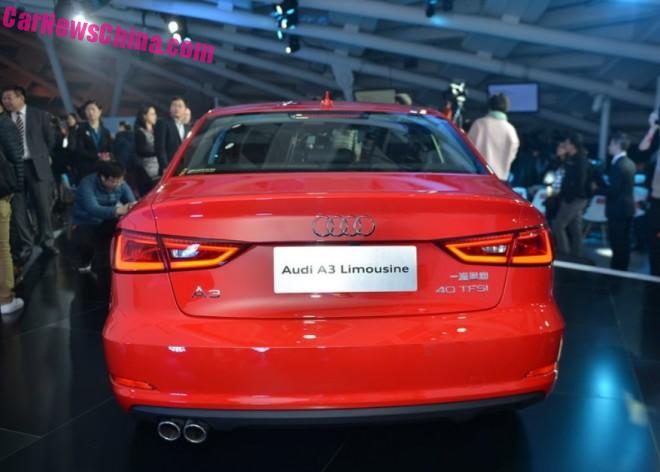 A 40 TFSI on stage, looking so much better in red.