The Zotye T600 2.0T has been launched on the Chinese car market, powered by a turbocharged 2.0 liter four-cylinder petrol engine mated to a five-speed manual or a six-speed DCT sending horses to the front wheels. Output is 177hp and 250nm. Price for the Zotye T600 2.0T starts at 123.800 yuan and ends at 135.800 yuan.
The 2.0T comes with a fancy full-leather interior.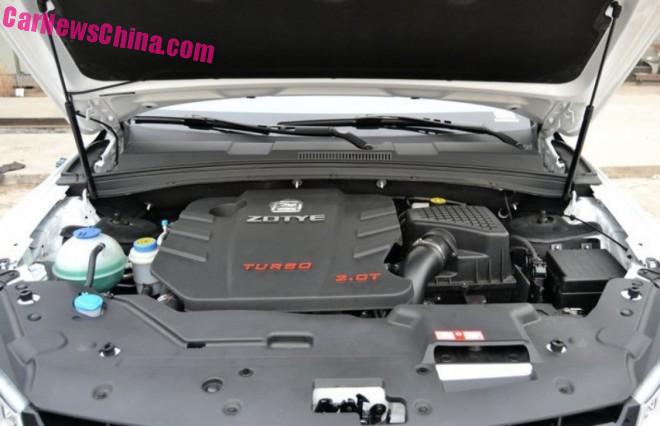 The 2.0T engine.
The Zotye T600 launched in late 2013 and is a reasonable success. The only engine available until the coming of the 2.0 turbo was a 1.5 turbo with 150hp and 215nm, mated to a 5-speed manual gearbox.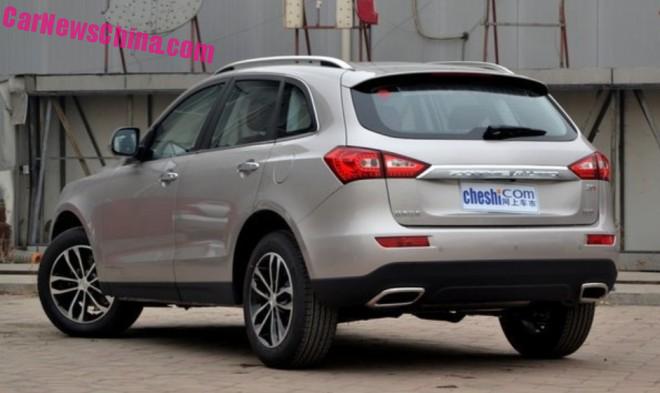 Shiny chrome exhaust pipe tips whereas the 1.5 has to do with black.
Bonus! Photos of a launch ceremony for the T600 2.T at a local Zotye dealer in the great city of Meizhou in Guangdong Province: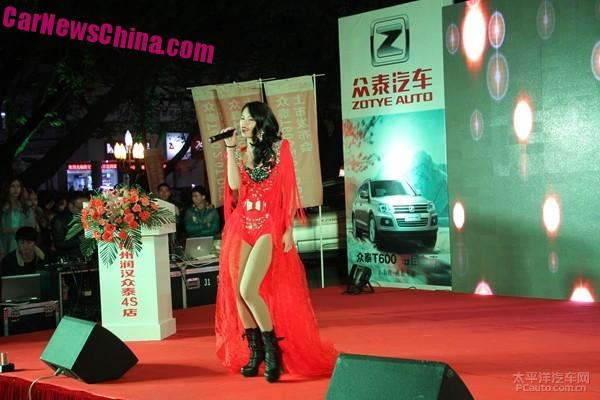 Singing Zotye Zotye Zotye.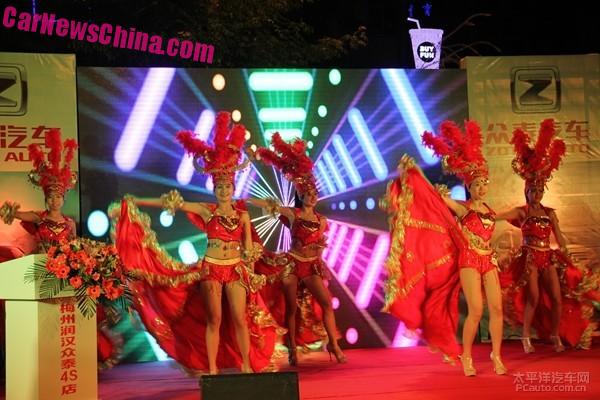 Dancing the Z600.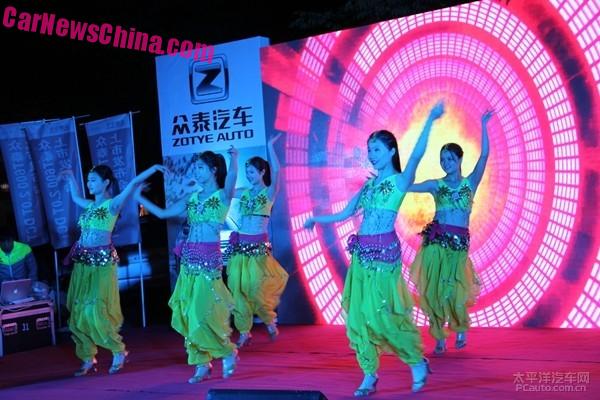 Strange trousers.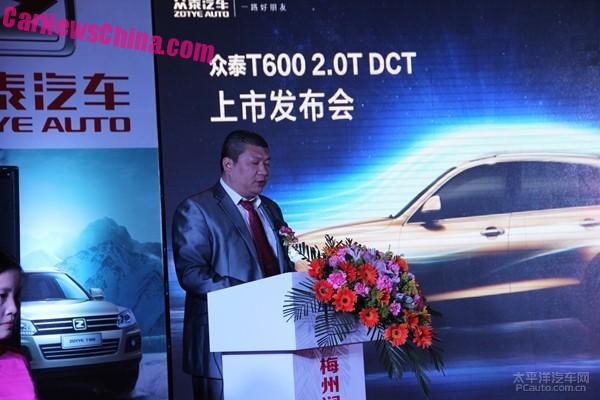 The chairman takes the stage.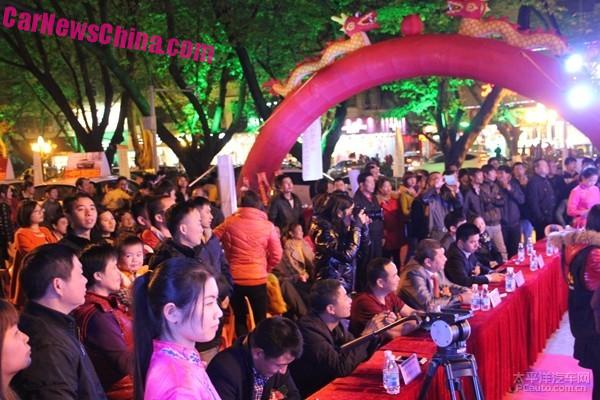 The audience awaits.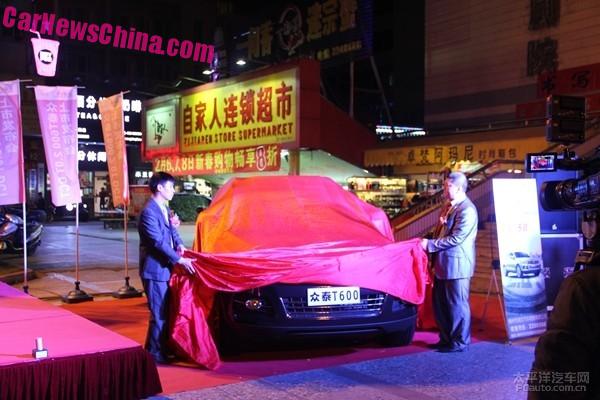 Revealing the Turbo.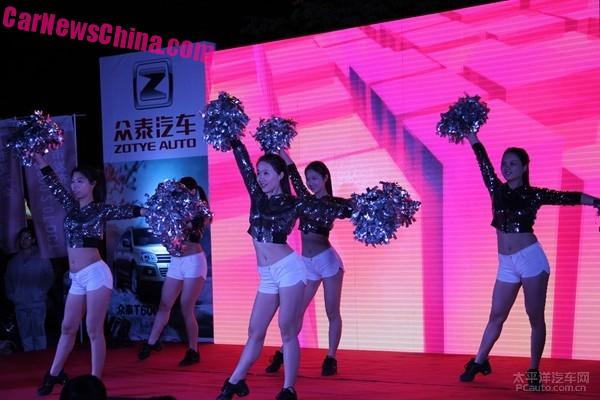 More dance, cheer-leading in China.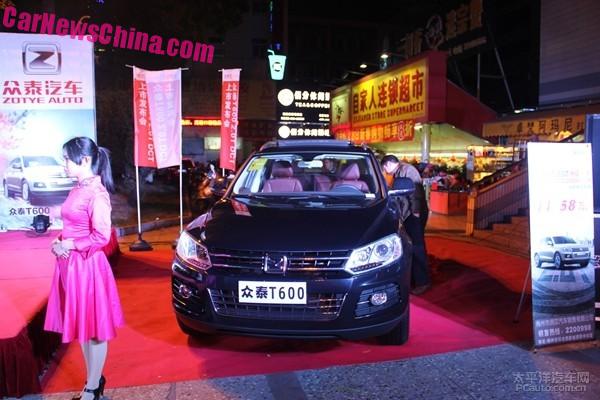 There she is, in black.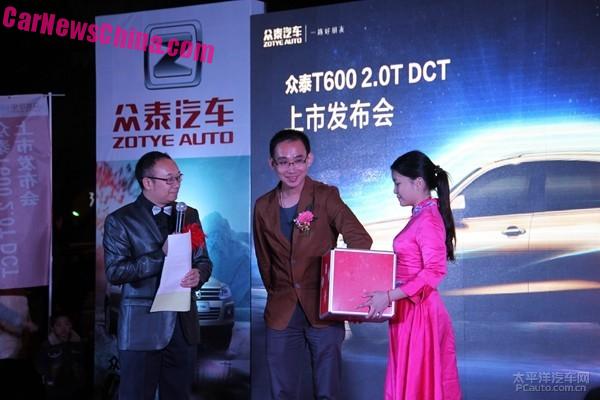 And ending with a lottery with a girl in Pink.