The Brilliance V3 is one of the hottest new cars in China, because it is different and kinda hip. Whether this will translate into sales is another matter, but responsive has so far been very positive. The Brilliance V3 will debut on the Shanghai Auto Show in April and launch on the Chinese car soon thereafter. New Spy Shots show the V3 is almost ready to go.
The V3 will be positioned below the more conservative Brilliance V5 SUV, price will range from around 80.000 to around 120.000 yuan.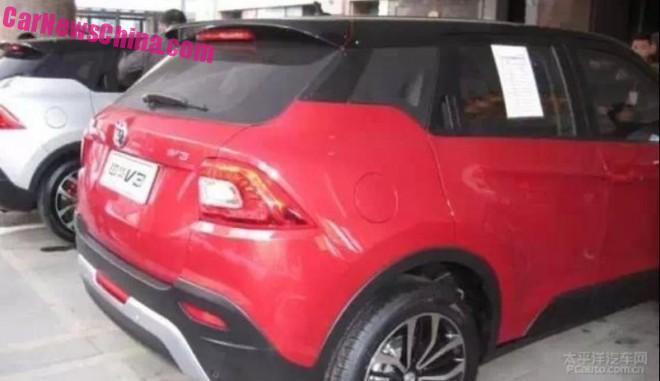 All V3's will be two-tone with a black roof. Rear door handle is located in the C-pillar. Small window between C and D pillars is darkened for extra cool but rear-view visibility will be extra limited. Black plastic over wheel arches for the crossover feeling.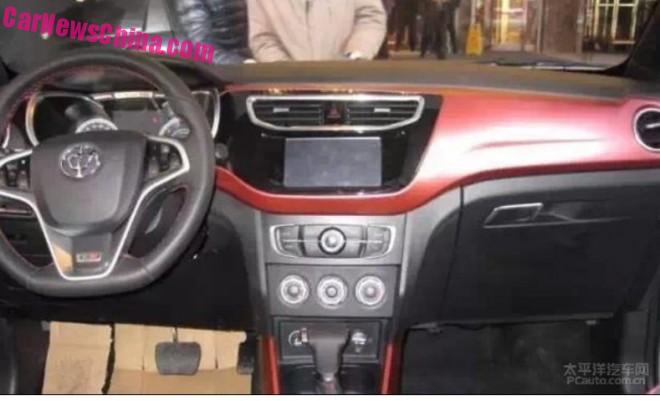 Interior almost as hip as the exterior, with a color scheme mimicking the exterior. This indeed is the inside of the red car. LCD screen is just big enough. Instrument binnacle very cool, but…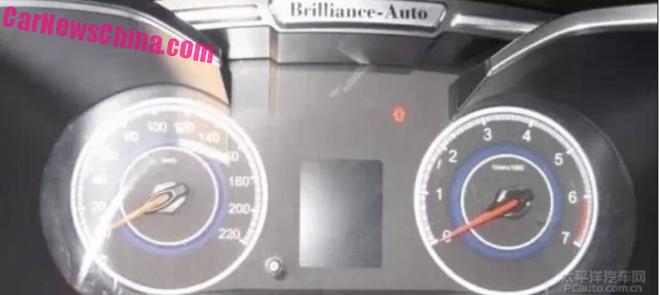 … the dials are somewhat of a disappointment, they looked much cooler on earlier mistier spy shots.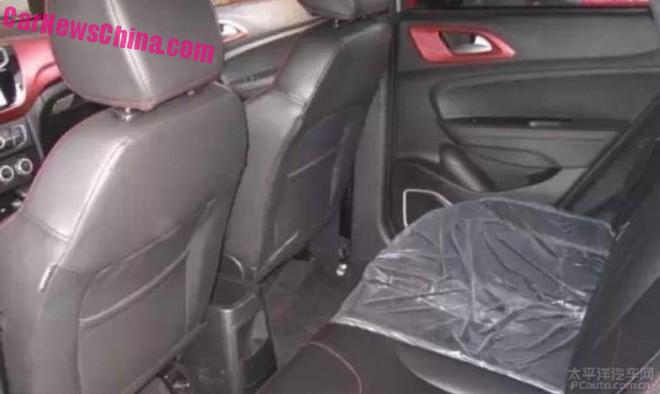 Color scheme continues in the back with red funkiness on the door and seats.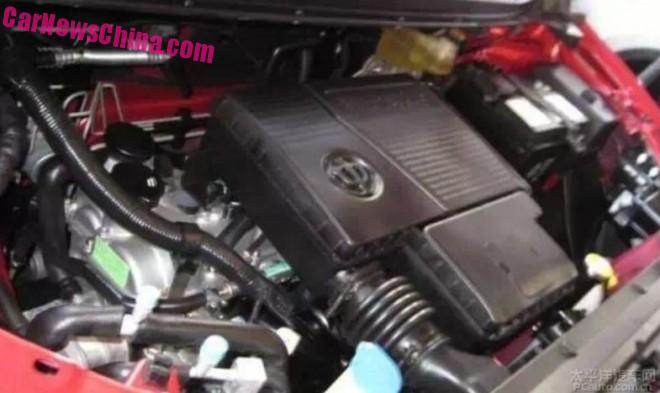 New news on the engines: earlier on we heard the V3 would be powered by a 111hp 1.5 and a 150hp 1.5 turbo. Both of these engines are developed by Brilliance and used in various other Brilliance cars. The latest reports in Chinese media however indicate the 1.5 has been cancelled and the 1.5 turbo has been upgraded, but the exact specs are yet unknown. The upgraded 1.5 turbo has a new engine code, BM15LC, whereas the known 1.5 turbo is designated BM15TB. More as we get it…

Looking positively odd in orange. Giant mirrors are always black.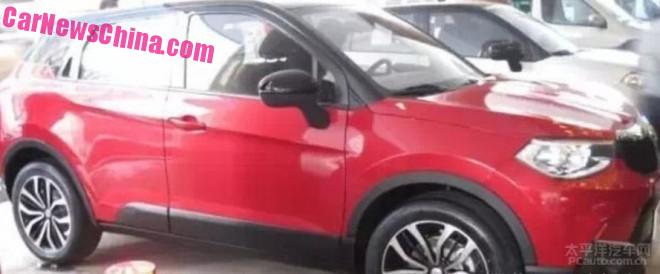 Red seems to work best.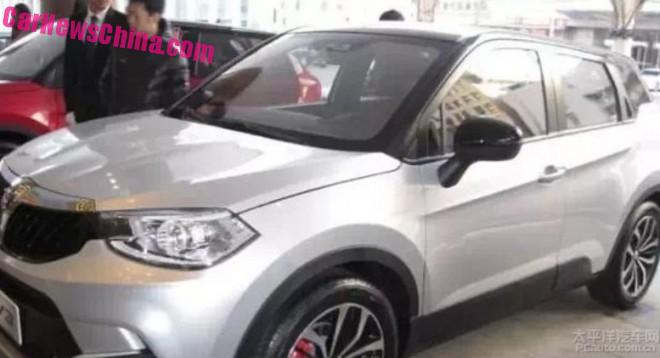 Silver not so, but red brakes are good.