A Shuanghuan SCO SUV, Spotted in China in the Dongba area in far east Beijing. The SCEO tries very hard to be a BMW X5, with a complete changing-car kit fitted, including a BMW grille and BMW badges all over. Best however are the X5G000 license plates, showing this owner really went the whole way.
This is an example of such a kit. On sale on Taobao (part of the Alibaba Group) for 379 yuan or 60 USD. The sets comes with a grille in any color you like, an X5 badge, one BMW logo for each wheel, one logo for the front, one for the back, and one for on the steering wheel. Any local garage can fit it all on. Price depends on where you are but here in Beijing they will do it for max 150 or so. That's 529 yuan for a complete change!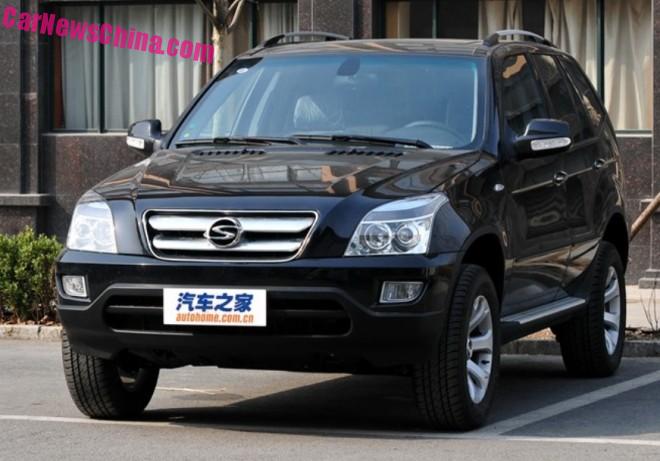 This is the Shuanghuan SCEO without the BMW stuff. The SCEO became instantly notorious when it showed up on the 2007 Frankfurt Motor Show. BMW got really pissed, sued Shanghuan, and a German court decided the SCEO was an illegal copy and couldn't be sold in Germany. But of course the Germans have no say about what happens in China and sales continued here, and most buyers opted for a BMW kit, like this one, or this one here.
Shape is completely unchanged since its debut in China all the way back in 2005. Black car on pic is a 2011 model, and see here for a 2005. Current price starts at 99.800 yuan and ends at 158.800 yuan. Three engines: a 2.5 turbo diesel with 102hp, a 2.0 petrol with 112hp, and a 2.4 petrol with 136hp. The petrol engines are sourced from the famous Shenyang Aerospace Mitsubishi Motors Engine Manufacturing Corporation, which has powered so many cheap Chinese pickup trucks. SUV's, and sedans.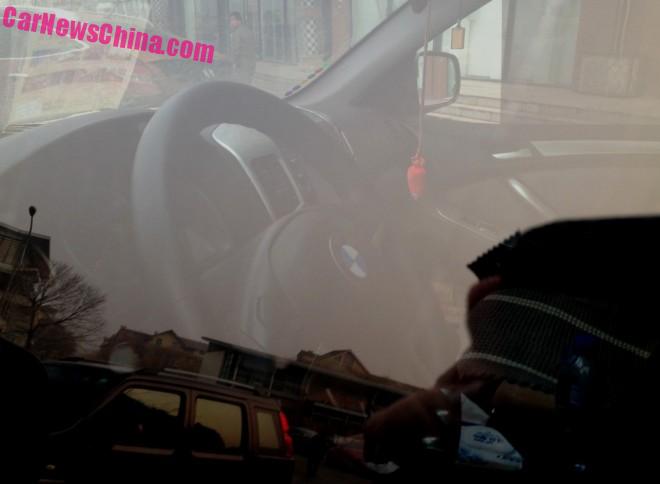 BMW badge on the steering wheel…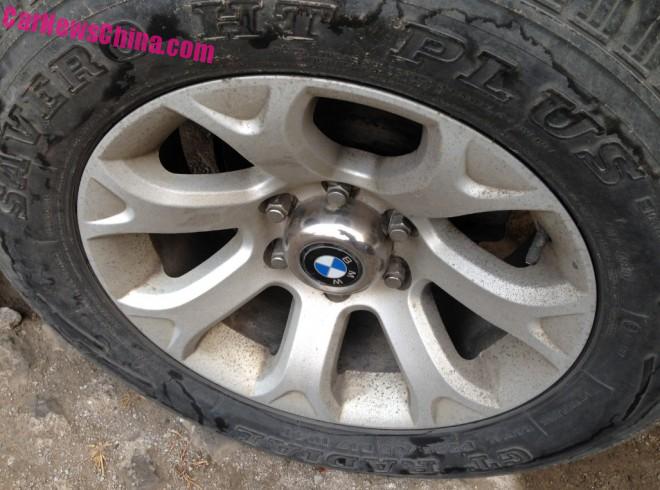 … on the wheels…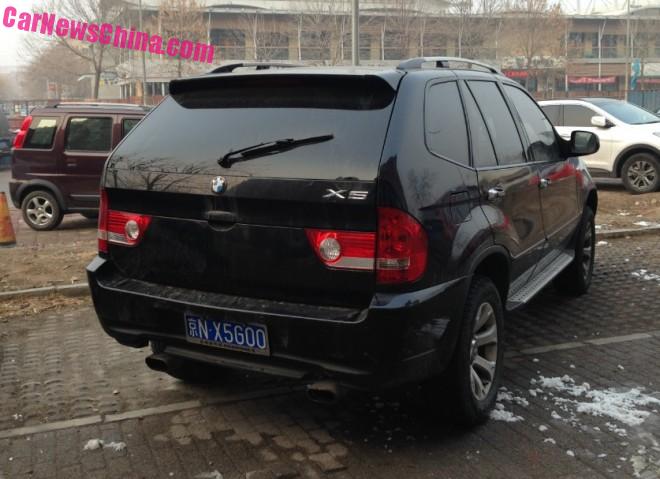 … and on the back. Not a BMW, but almost.