Spy Shots showing the all-new 2016 Buick Verano completely naked in China. The 2016 Buick Verano will be launched on the Chinese car market in the second half of the year. It will be positioned between the Buick Regal and the recently-launched all-new Buick Excelle GT. The 2016 Buick Verano is expected for debut on the Shanghai Auto Show next month.
It is the first time that Buick will use the 'Verano' name in China. The Chinese name is yet unknown. The Verano will be manufactured by the Shanghai-GM joint venture. There will be two four-cylinder petrol engines available: a 1.5 with 118hp and a 1.5 turbo with 170hp. Price will range from around 135.000 yuan to some 185.000 yuan ($21.530 – 29.510). Size: 4718/1802/1466, and wheelbase is 2700.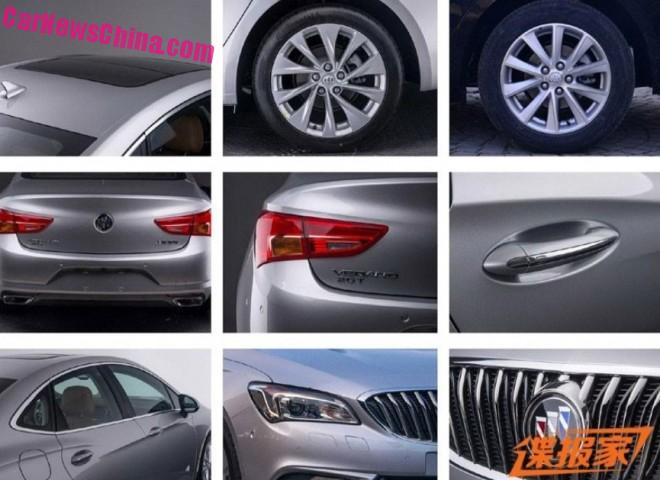 Don't be fooled by the odd '20T' badge on the photo in the center. Buick China is using an extremely weird number-naming system where engines got nothing to do with the name.
For the Excelle GT for example it goes like this: the 1.5 = '15N' and the 1.4 turbo = '18T', which makes it safe to assume '20T' stands for the 1.5 turbo. Makes sense, right..?