The new Kia KX3 Ao Pao SUV has been launched on the Chinese car market, giving Kia a vital competitor in the hyper competitive compact SUV segment. Price for the Kia K3 Ao Pao starts at 112.800 yuan and ends at 186.800 yuan ($18.018 – 29.830).
The K3 Ao Pao is a new China-only compact SUV based on the same platform as the Hyundai ix25, but aimed at a younger and hipper audience. The KX3 debuted as a concept on the 2014 Guangzhou Auto Show. It is is developed for battle with other compact SUV's like the Ford Ecosport, Peugeot 2008, and Chevrolet Trax. The segment is booming in China and every automaker is scrambling to get in as fast as possible. The KX3 is made in China by the Dongfeng-Yueda-Kia joint venture.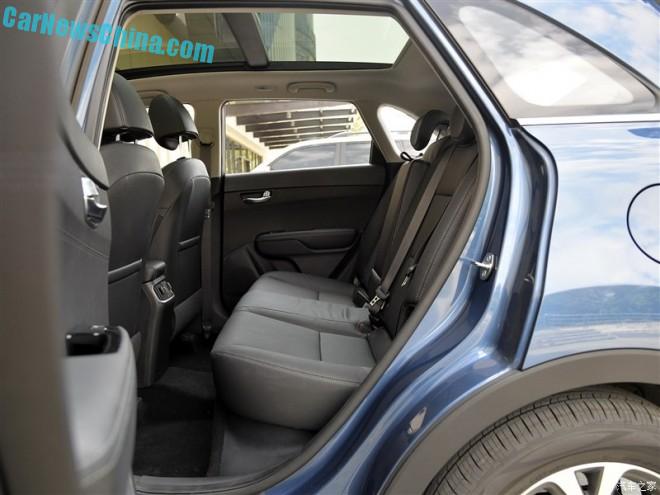 Ao Pao (傲跑) is best translated as 'Proud (to) Run". It is common for car makers in China to give their cars wuzzy additional names. These extra names are usually only used for marketing and do not appear anywhere on the car itself. Up until a year ago or so it seemed the practice was slowly dying, but over the last coupe of months many automakers have been busy making up names again.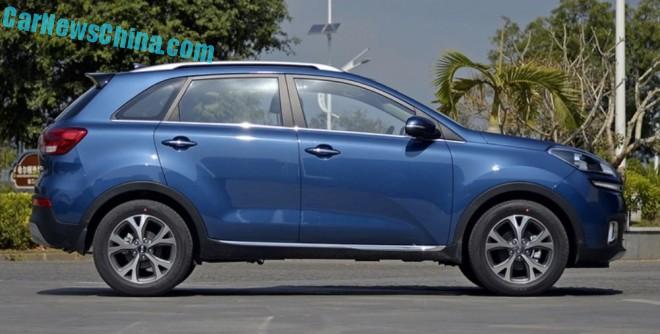 The KX3 is available with three four-cylinder petrol engines; a 1.6 with 123hp and 151nm, a 1.6 turbo with 200hp and 264nm, and a 2.0 with 202hp and 192nm. The latter is a surprise and likely added to the line-up for the still large group of Chinese car buyers who prefer a big engine.
The 1.6 and 1.6T are FWD only, and the 2.0 is FWD or AWD. The 1.6 and the 2.0 are mated to a 6-speed manual or 6-speed automatic, and the 1.6 turbo is mated to a seven-speed DCT.
Size: 4270/1780/1630mm, wheelbase is 2590mm.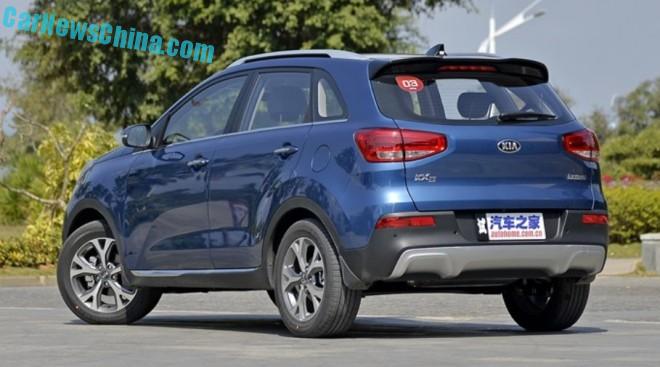 Functional roof rails, a rear window wing for the hip, and a large skid pad for the muddy road to school or supermarket.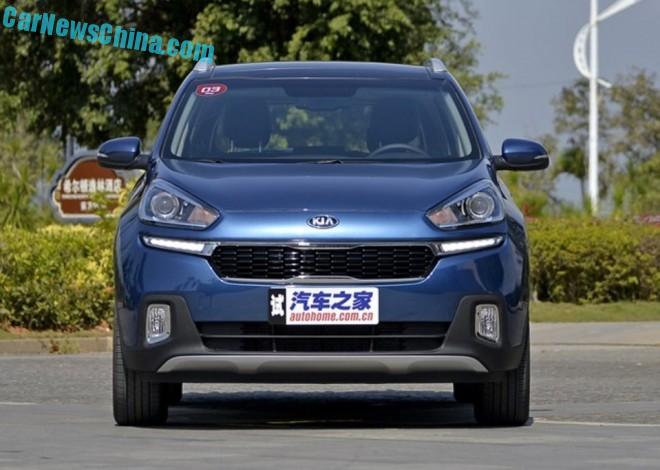 The front is the most daring part of the Kia KX3, looking somewhat angry. LED lights on each side of the grille are similar to the front light of the new Jeep Cherokee, and that is not necessarily a good thing. Square fog lights are trying a tad too hard to be hip, mismatching with the rest of the design.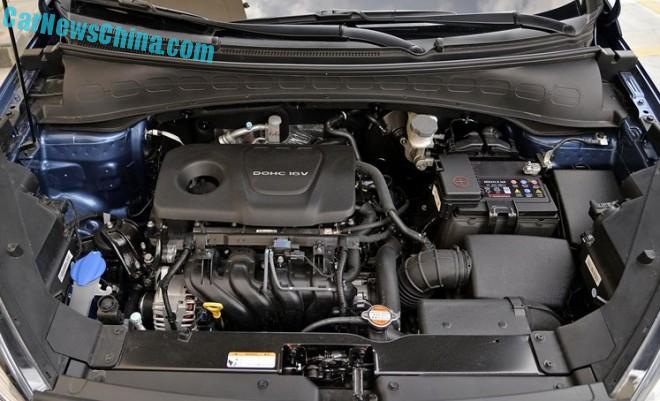 No under-the-bonnet design for Kia. This is the 1.6, looking very 1981 in there.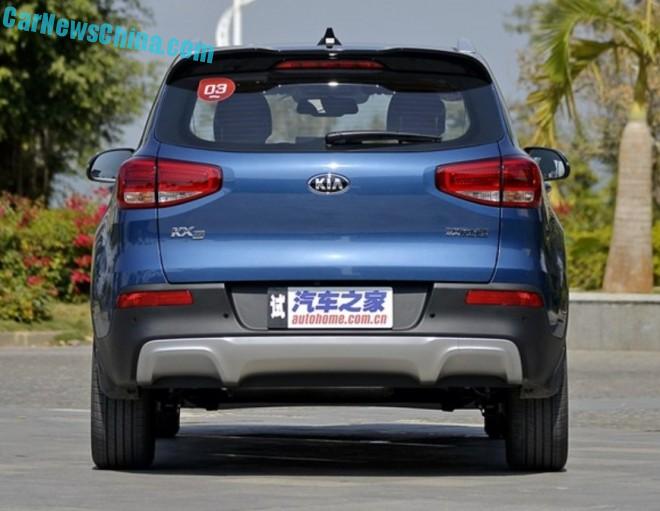 No visible exhaust pipes on the 1.6. Fortunately so, because the pipes on the 1.6 turbo look horrible, with two on the right and nothing on the left.