Last month the Mercedes-Maybach brand was launched in China, the first country in the world to get the new luxurious S-class based limousines. There was considerable surprise when Mercedes-Maybach not only launched the S600 but also the S400 4Matic, powered by a 333hp twin-turbocharged 3.0 liter V6. However, so far we had only seen photos of the S600. That changes today with a fresh from the boat Mercedes-Maybach S400, in white!
It looks brilliant, sleek and stately, and much less like a big barge like the black car does. The S400 is China-only for now. It was especially designed for the Chinese market where import tax is based on the size of the engine, especially punishing everything above four liters.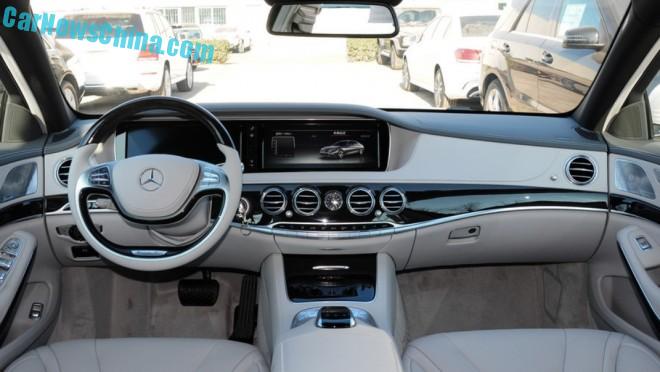 This is also an important reason why the new Mercedes-AMG GT and Mercedes-Benz C63 AMG have twin-turbocharged 4.0 liter V8 engines. The Chinese market is by far the largest for this kind of car now, but buyers are concerned about price, and they surely don't want to pay too much.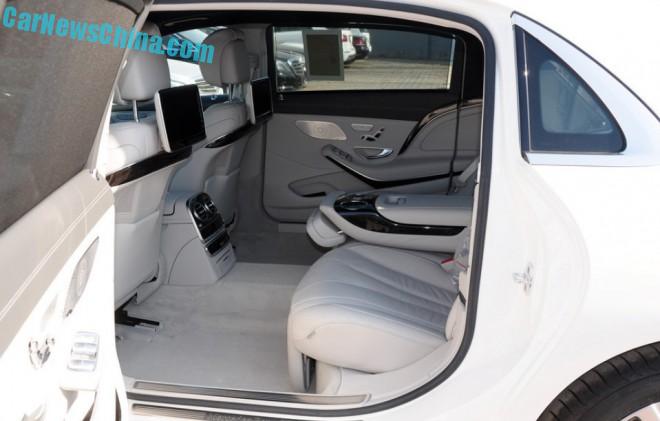 Back now to Mercedes-Maybach. China is, again, expected to become the largest market worldwide for the super luxurious sedans, and that is why Maybach launched in China first. China, and to a lesser extend the United States, is also responsible for the decision to base the next Maybach on the Mercedes-Benz GL, a giant SUV powered by various V6 and V8 engines.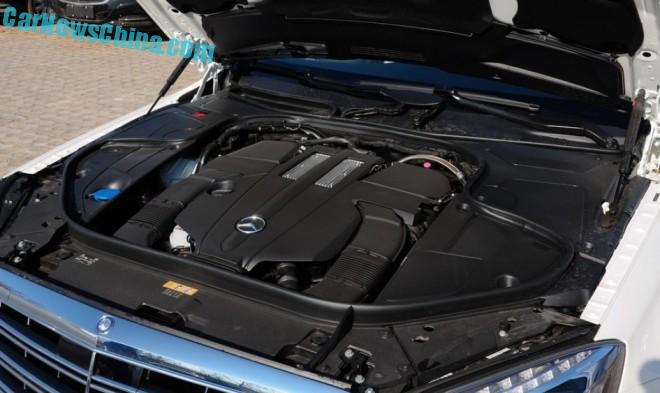 The Mercedes-Maybach S400 is powered by a twin-turbocharged 3.0 liter V6 with an output of 333hp and 480nm, mated to a seven-speed automatic sending power to all four wheels. Price starts at 1.43 million yuan ($229.000). For comparison; the S600 starts as 2.88 million ($462.000), more than double the price of the S400, and the S600 has only rear-wheel drive, and not twice as much power.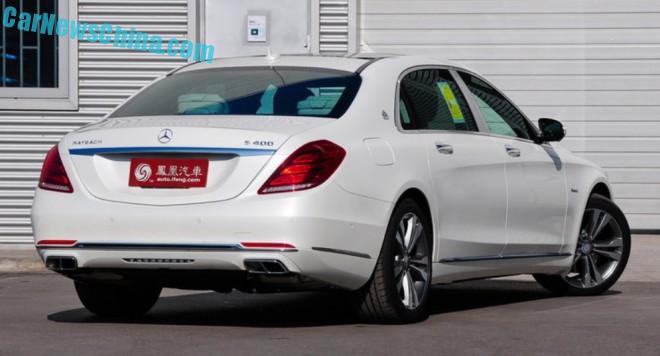 A good deal then, this S400, especially in white, we think. But what about a red one..?