We start our coverage of the Shandong EV Expo in China (intro) with this brilliantly beautiful Tiema Car Little Beetle EV. An original design with no difference between the front and back bar for the lights. On this photo the front is on the left. The colorful cars lightened up the dark corner of the exhibition hall where they were parked. Sporty eight-spoke alloys are standard.
Engineering a window doesn't need to be expensive or complicated. And this almost looks rally-car.
The Tiema Car Little Beetle EV is manufactured by a company called Zibo Tiema Electric Vehicle Corporation (web), based in the great city of Zibo in Shandong Province. The company makes the Little Beetle in various variations, including an extended version and a police version. Interestingly, the company also makes a series of mock-up armored cars for practice and decoy purposes.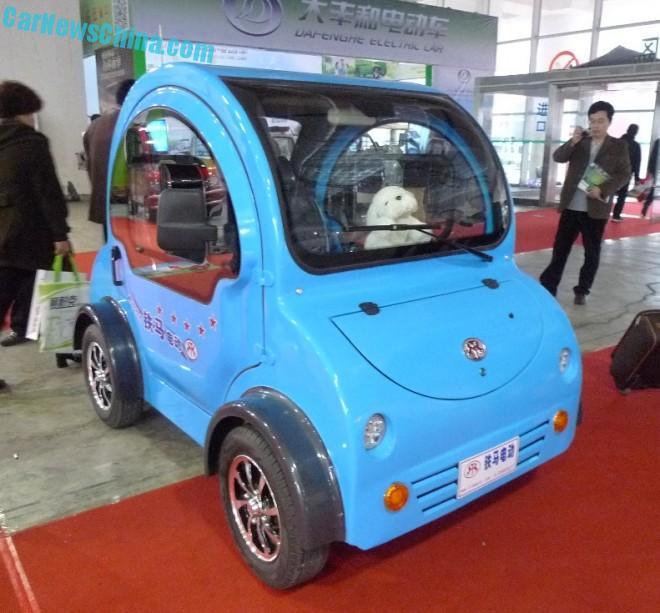 Stuffed animals to attract the babes, we bet.
The Small Beetle EV is powered a a 3kW electric motor mated lead-acid battery. Top speed is 45 kilometer per hour and range is 120 kilometer. A full charge on 220V takes eight hours. The Small Beetle is a small car. Size: 2100/1350/1600. The extended version, see below, is 50 centimeter longer. Curb weight is 500 kilo.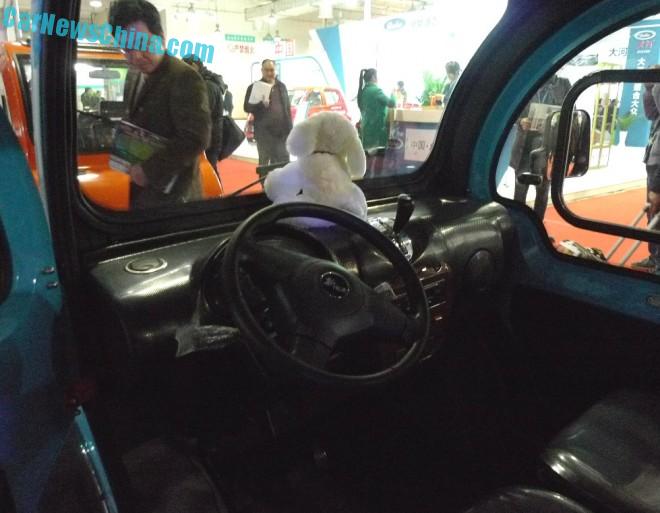 The interior was considerable less funky than the exterior. All black and gray with some fake wood and alu bits. Drive selector mounted almost on top of the dash.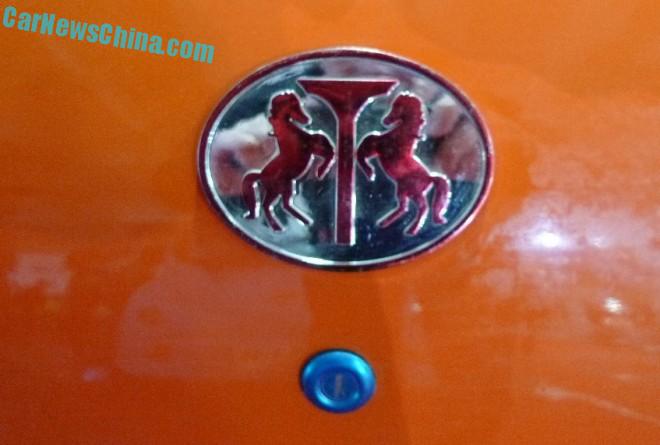 Tiema means 'iron horse'.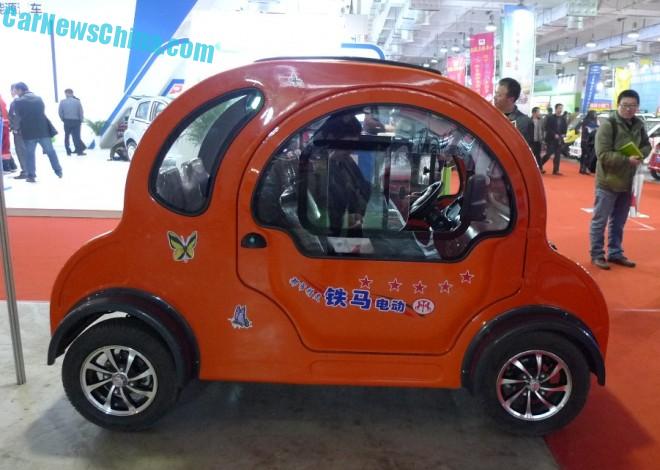 This is the extended version with an extra side window. The vehicle painted in orange with funky decals all over the side, depicting butterflies and stars.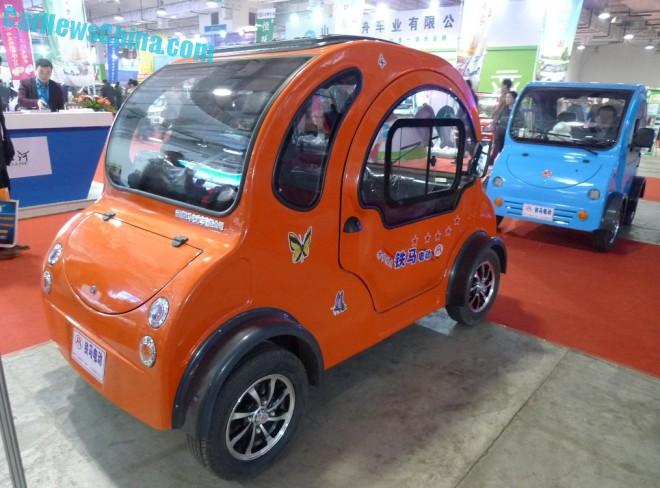 Price for all this pretty starts at 20.000 yuan ($3230) for the short car and 22.000 ($3557) for the long car, and that ain't too much money for such a wuzzily unique car.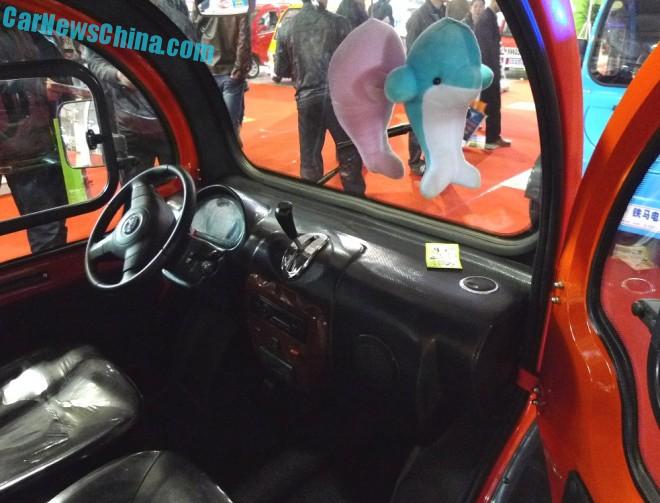 Orange and blue dolphins here.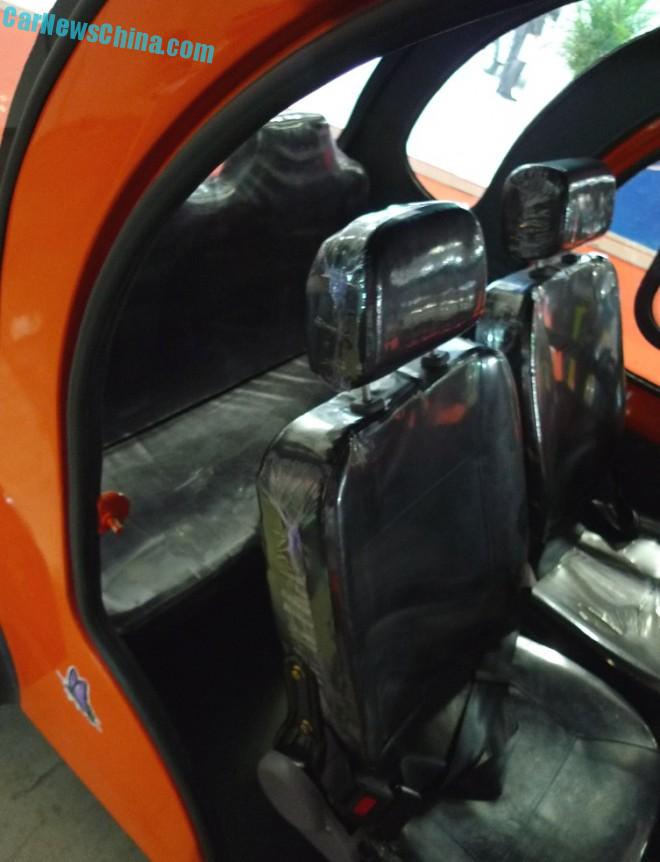 Small bench in the back big enough for two kids.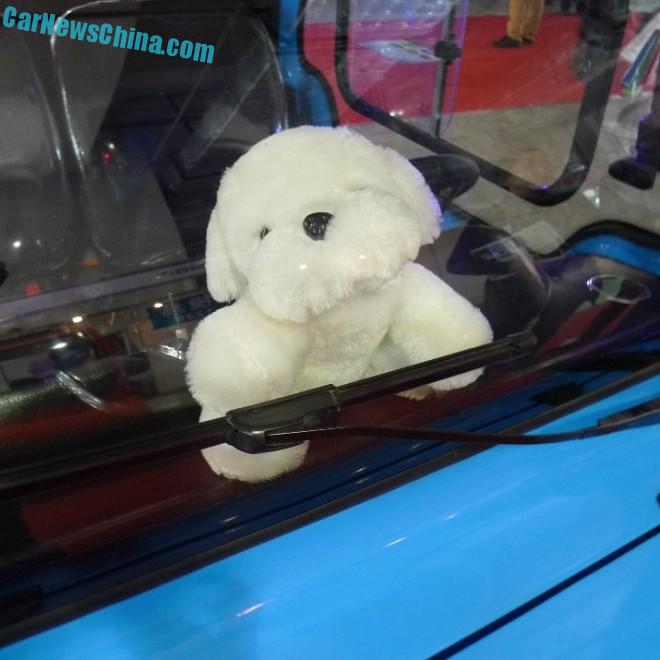 And then the dog barked and I moved on.