This is the new Brilliance V3 SUV for China. It will have its public debut on the Shanghai Auto Show later this month, and launch on the Chinese car market soon thereafter. The Brilliance V3 is a new compact SUV with a surprisingly funky design that seems to work well, which is even more surprising. The V3 indeed is by far the most daring car Brilliance has ever made.
But it all starts with a small disappointment. Earlier spy shots let is to believe that all production cars would come with a two-tone paint job, but that clearly isn't so. Fortunately, the rest of the design is as expected, with a stout square nose, pronounced wheel arches, a black strip on the lower side of the doors, black window frames, a stylish C-D pillar with an integrated door handle in the C, and Brilliance got the size of the wheels perfectly right! Most other Chinese automakers like to fit ugly tiny wheels to keep fuel consumption down, but Brilliance didn't go there.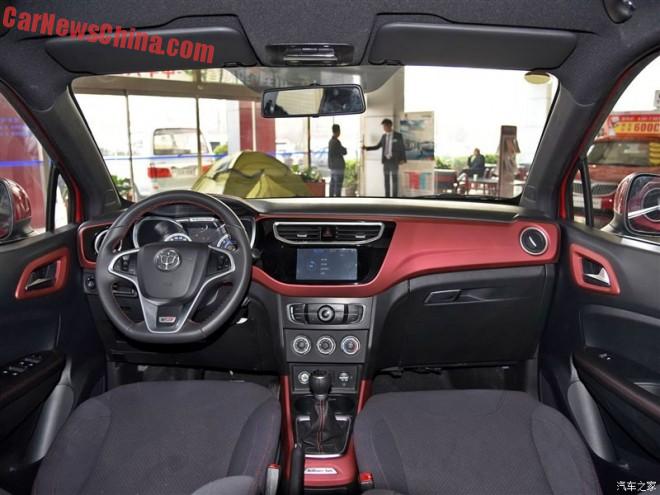 The dash is super hip but the rest of the interior is a tad too dark and a few tads to gray. The dash and center tunnel are  painted in the color of the exterior, gauges are large and sporty, and the screen for the infotainment system is of respectable size. We heard some conflicting reports about the engines over the last few months, but happily we know for sure now what sits under the bonnet.
At launch the V3 will only be available with a 1.5 liter four cylinder petrol with 112hp, mated to a five-speed manual. A 150hp 1.5 turbo and an automatic gearbox will be launched later, but when exactly is unclear. That all doesn't sound so good. The underpowered 1.5 and the lack of an auto-option will seriously hamper sales, especially in a segment where many first-car-buyers shop around. They need an automatic for the traffic jams!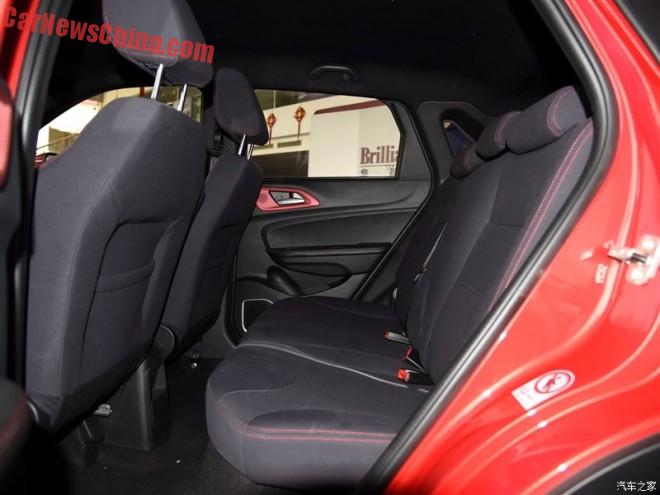 Very gray in the back again, no matter how hard the red stitching tries.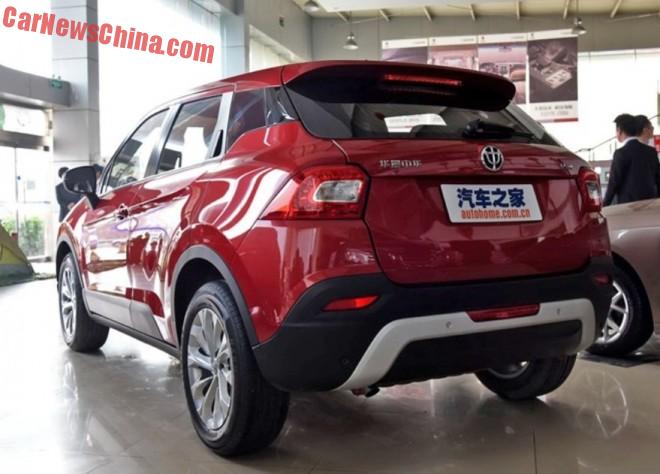 The exhaust pipe hangs somewhat oddly under the Evoque-inspired bumper. Apart from that a nicely designed rear. Roof spoiler neatly integrated with roof.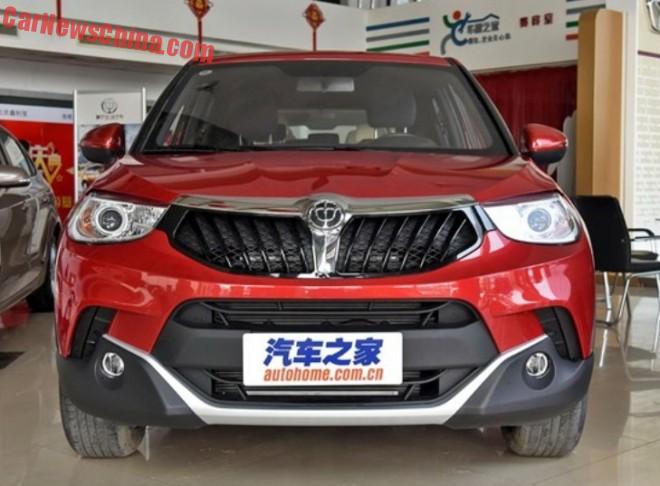 But it is the grille that defines the Brilliance V3. Big chrome strip at the top, with a vertical strip in the center. Strangely, the left-side of the grille (right side of the photo) is chromes, but the right-side is not. We didn't see any chrome there on the spy shots. Wuzzy, guess we need to see other cars to know for sure what Brilliance has cooked up here.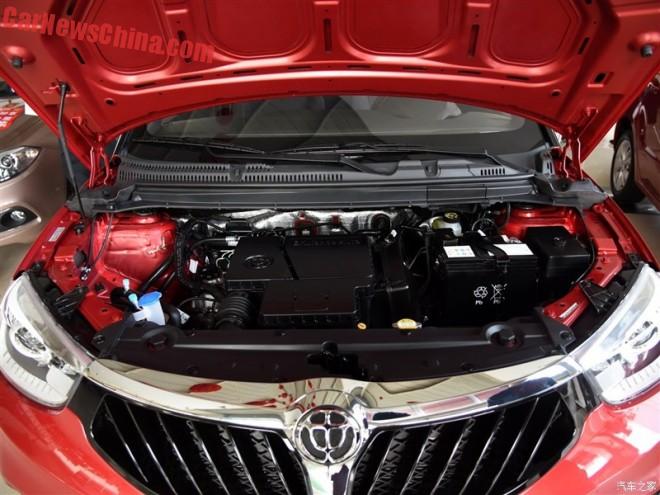 The 1.5. That's 112 horses.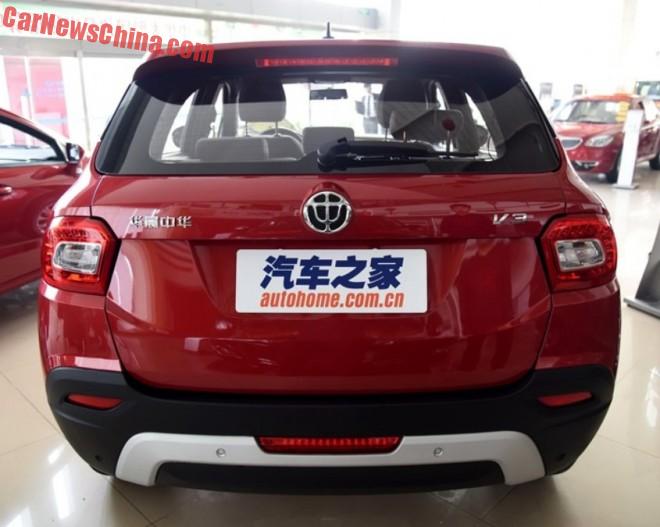 Big Brilliance logo, and they are right to be proud.