Small cars are a big deal these days. High fuel costs, heavy traffic and congestion charges mean that a growing number of motorists are ditching their gas-guzzlers in favor of more eco-friendly, not to mention wallet-friendly, city cars.
Big city, small car
If you do most of your driving in and around a major conurbation, you'll appreciate how much of a headache inner-city motoring can be – the roadworks are never-ending, the commute becomes a procession and parking is always a problem.
And while switching to a small city car won't solve all of these problems, they can make life on a busy road that bit more bearable thanks to them being more manoeuvrable and easier to park.
The fact that they're more fuel efficient and generally have lower emission-levels than their bigger-engined brothers means not only do they cost a lot less to run, they can also offer a good way around congestion charges.
Buying small doesn't mean cutting back on comfort, performance or quality, so here are some of the best small cars for getting around the world's biggest cities.
Top city cars
Ford Ka
Photo by Ford Espana / CC BY-NC-ND 2.0
The Ford Ka turns 20 next year, and it could be argued this was the model that set the wheels in motion for the boom we're now seeing in sales of city cars.
The new model Ka looks and feels like a paired-down Fiesta and so has lost some the charm of the original design, but it more than makes up for this with a bigger cabin, greater boot space, better build quality and a range of engines and trims.
Toyota Aygo
It's not got anywhere near the charm of the Fiat 500 or even the Ford Ka, but what it lacks in styling it makes up for in practicality and affordability. While its bare metal interior trim and pop-out rear windows won't win it any admirers, its uncluttered interior means it's cheaper to build, carries less weight and so is more economical than its more stylish rivals.
Alternatively, you could go for an all-electric model to get around town…
Fiat 500
Photo by David Villarreal Fernández / CC BY-SA 2.0
Anyone interested in buying a city car will have, at some point, considered a Fiat 500 – its retro-styling, quality trim and superb handling make it the perfect city car package. There's even a convertible model if you like the feel of the wind in your hair.
You can choose between petrol or diesel engines and the 0.9-litre TwinAir engine combines turbocharged performance with the lowest CO2 emissions of any petrol engine out there.
The all-electric all-stars
Electric vehicles (EVs) are still eyed with suspicion by many motorists, but if you're just doing short runs around the city, they could offer the perfect, cheap-to-run alternative to petrol-powered city cars.
Smart ForTwo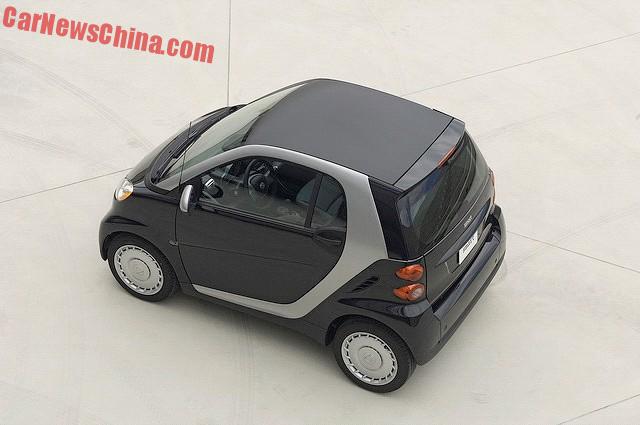 Photo by Dave Pinter / CC BY-NC-ND 2.0
The original Smart car was designed for city life – its tiny dimensions enabling it to dart through city streets and park up easily in the tightest of spaces.
And now it's been fitted with an electric motor with a 90-mile range, it's the perfect option for anyone wanting to shuttle themselves and a passenger about town.
Renault Zoe
This is one of the cheapest EVs on the market and although it's a fair bit bigger than the Smart car – the Zoe is about the size of a Renault Clio – it has a slightly longer range, seats four and has a lot of boot space, making it the more practical option if you have a family to ferry around.
BMW i3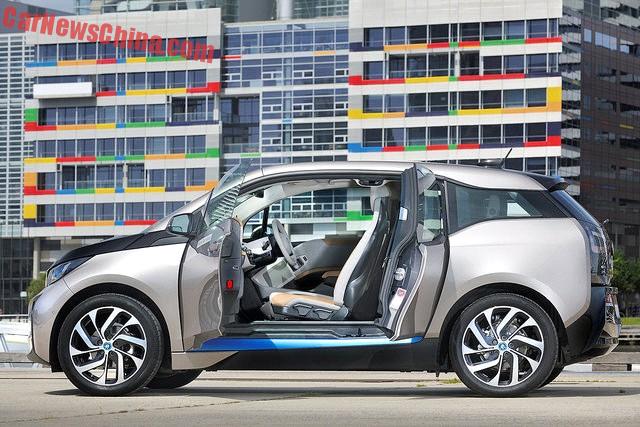 Photo by NRMA Motoring and Services / CC BY 2.0
Whereas most electric cars are just modified versions of already established petrol and diesel models, BMW purpose-built the i3 from the ground up and has delivered one of the best EVs on the market.
It comfortably seats four and while it still only has a range of around 100 miles, if you're looking for an EV that has all the refinement you'd expect from a top marque and one that stands out from the crowd, the i3 is it.
The Tango
If you want a car that's eco-friendly and easy to park, but above all else is fast – you'll also need a budget of around $100,000 – look no further than the Tango…
Renault Twizy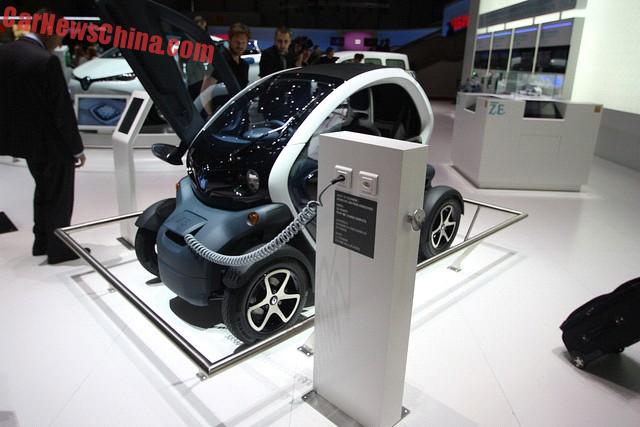 Photo by Yahoo! Auto / CC BY-ND 2.0
If it's a real head turner you're after, then the lunar-looking Renault Twizy fits the bill perfectly. Sitting somewhere between a motorbike and a city car – the passenger sits pillion and it has no full doors so the elements can get in – it's as fun to drive as it looks.
And although it only has a range of between 30 and 50 miles, a full charge takes just three hours from a three-pin plug.
Ed Scott is true car enthusiast, from 4×4's to family cars; there really isn't a lot he doesn't know when it comes to automobiles. You can read more of his views on the automotive industry over at the webuyanycar.com blog.