The first photos of the all-new Haval H7 SUV, ready for its official debut on Monday on the Shanghai Auto Show. The Haval H7 is the production version of the Haval H7 concept that debuted two years ago on the 2013 Shanghai Auto Show. The Haval H7 slots in the high-middle region of the ever-expending Haval SUV range.
The Haval H7 concept, with two-tone paint and fog lights in the bumper.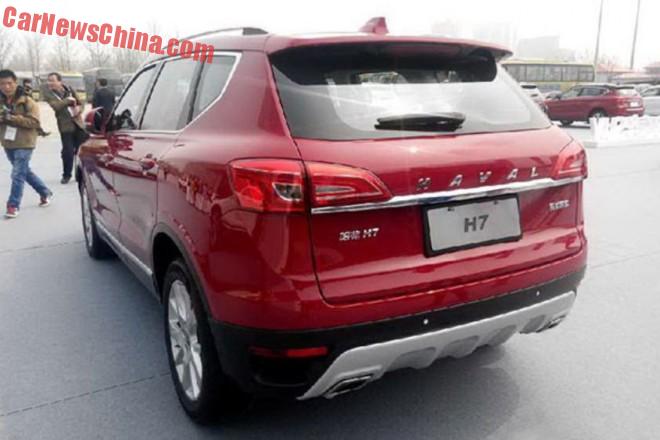 Large and very usable roof rails. Skid pad with integrated exhaust pipes. Sleek rear lights. Windshield wiper seems too small for the rear window.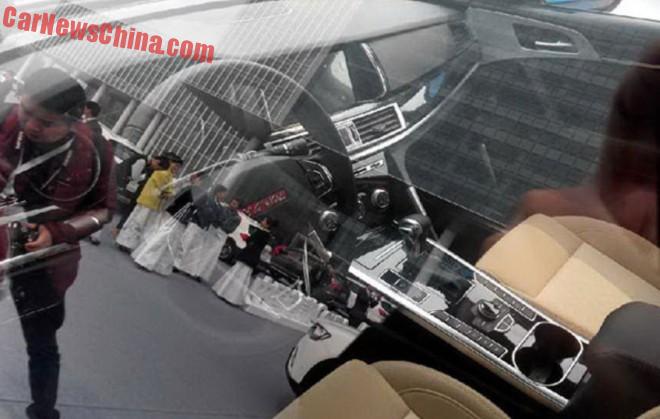 A beautiful interior again, Haval is showing really impressive work there recently. The Haval H7 will be powered by a powerful 2.0 turbocharged petrol four with 218hp and 324hp, mated to a six-speed automatic gearbox. Price will start around 125.000 yuan.