This is the new BYD Song, seen completely naked in the exhibition hall for the Shanghai Auto Show, where it will officially debut on Monday. The BYD Song is the hybrid version of the upcoming BYD S3 SUV, it will be launched on the Chinese car market in the second half of the year.
What we know more about the plug-in hybrid drive-train: a turbocharged 1.5 liter petrol engine mated to two electric motors, one on each axle, creating a four-wheel drive car. BYD says that the acceleration from 0 to 100 takes only 4.9 seconds.  Exact power output is yet unknown, but we have heard it will be 300, which would make the Song the fastest SUV in its segment. Transmission is a six-speed DCT. In electric mode the Song has a range of 70 kilometer.Size: 4565/1830/1720, wheelbase is 2660.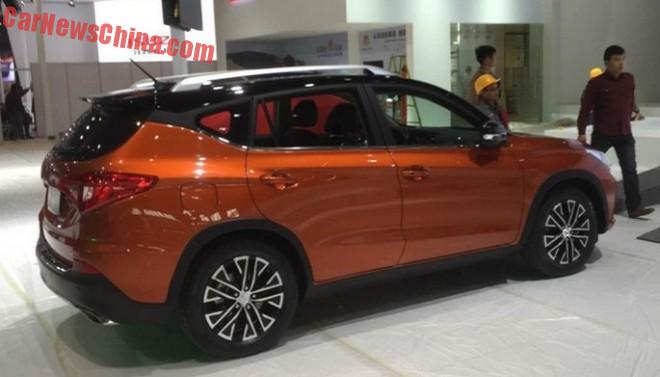 It has become a good looking car. Two-tone paint very stylish, the wheels are big enough, rear lights a tad weird but in a good way, and we love the big and usable shiny chromed rails of the roof.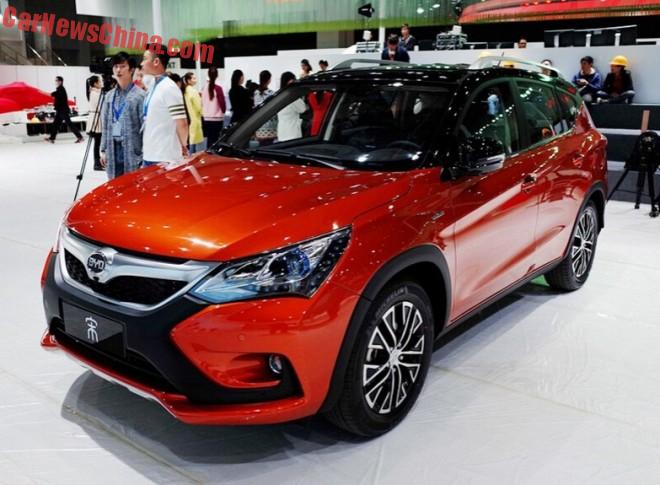 And it looks brilliant in red.