The all-new Audi Prologue Allroad Concept has been launched on the Shanghai Auto Show in China, featuring a giant shiny grille and mean looking headlights. The Prologue Allroad Concept is a variant of the Audi Prologue Avant Concept that debuted in March in Geneva.
The Audi Prologue Allroad Concept previews a future 'Allroad' version of a future super-sized wagon based on the next-generation Audi A8. The concept is 'powered' by a powerful plug-in hybrid drivetrain consisting of a turbocharged 4.0 V8 and an electric motor, mated to an eight-speed tiptronic gearbox sending power to all four wheels. Total output is 724hp and 800nm, good for a 0-100 of only 3.5 seconds. Range in full-electric mode is 54 kilometer.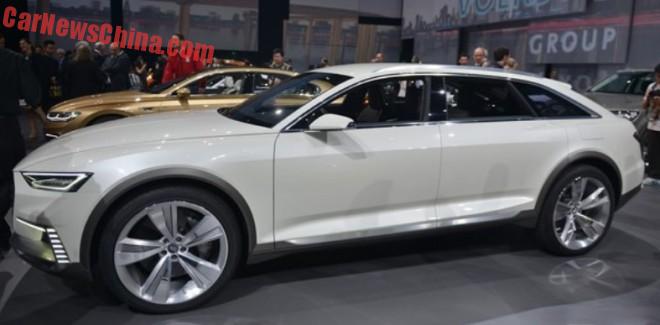 Low roof line for that sporty coupe feeling.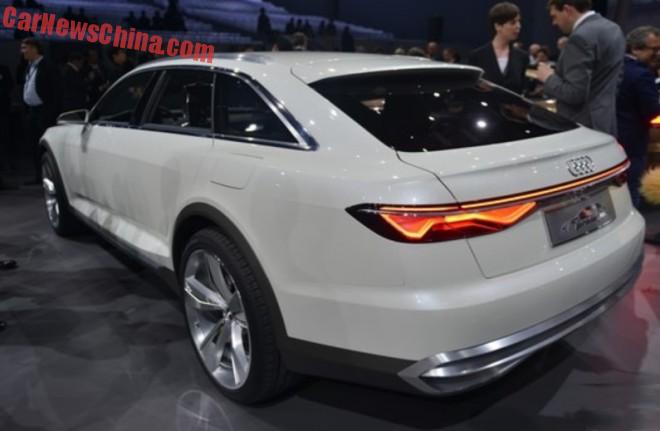 Almost a notchback here.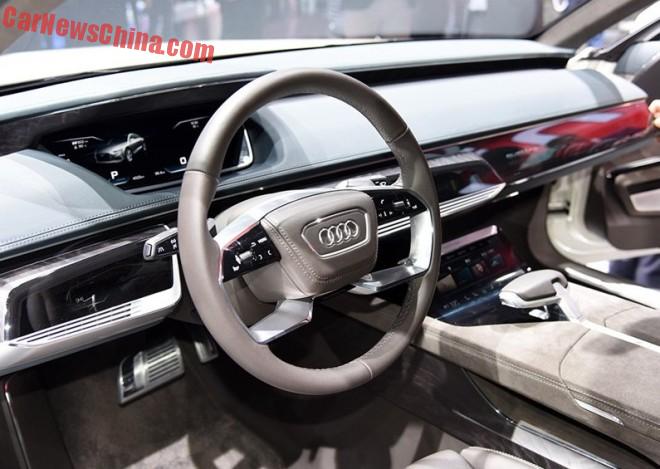 The beautifully crafted interior comes with Audi's all-digital instrument binnacle that first debuted on the new Audi R8.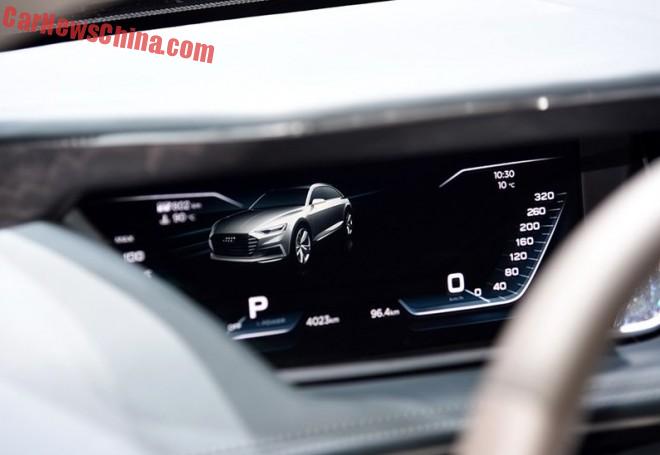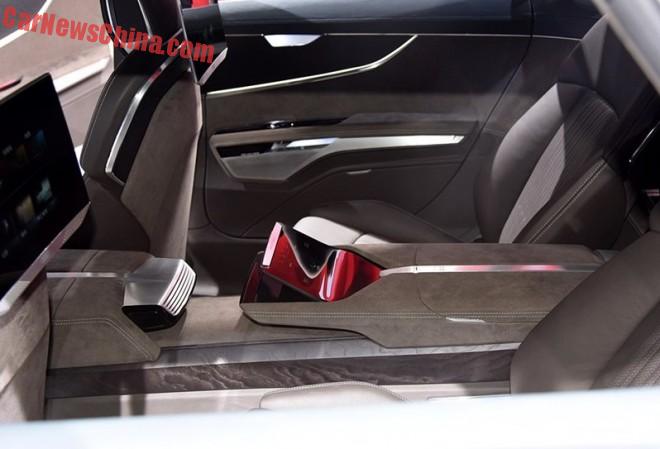 The concept is a four-seater, with a shiploads of flat screens for everybody on board.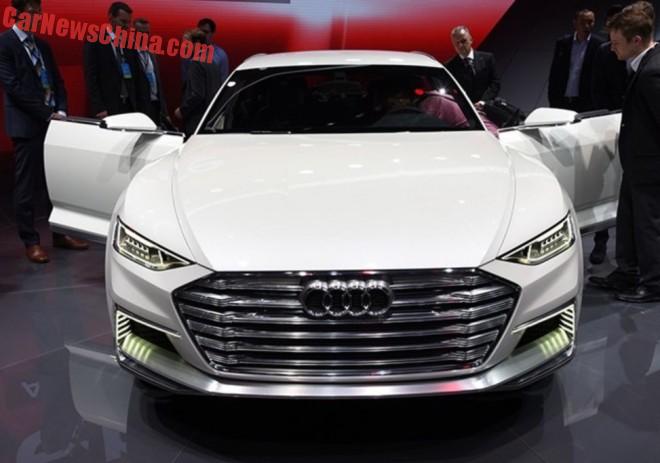 Bling in King in China, and Audi delivers.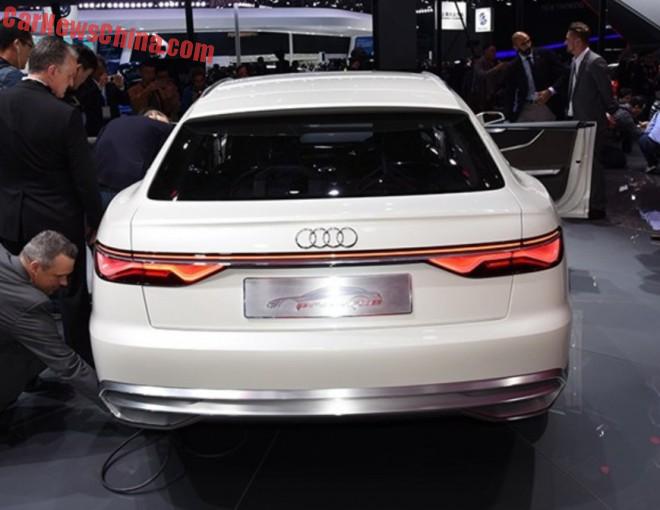 Whether we will ever see this great notched ass on the road is yet unsure, but it is good to see Audi exploring the idea of a big wagon, a kind of car sorely missed on the worldwide car markets today.