Tthe new Haval H6 Coupe has been unveiled on the 2015 Shanghai Auto Show, featuring a blue Haval badge. The Haval H6 Coupe is a sporty compact SUV based on the base Haval H6 SUV, it is the production version of the Haval Coupe C concept that debuted last year on the Beijing Auto Show.
Great looking car again, with Great Wall making impressive progress when it comes to design. A big impressive grille, but still with style, and modern headlights supported by a heavy bumper section.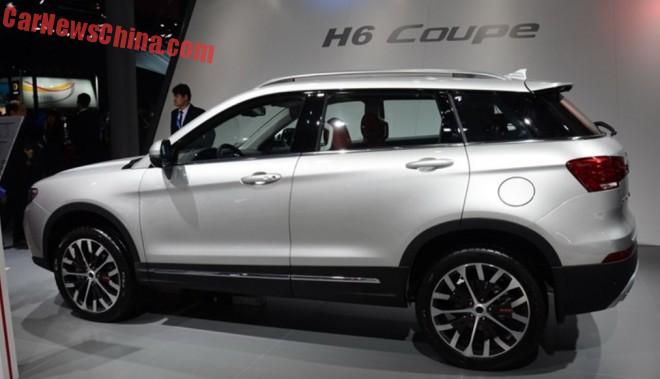 The Haval H6 Coupe will only be available with a new 2.0 turbocharged four with an output of 197hp and 315nm, mated to a six-speed manual or a six-speed DCT. Price will range from 130.000 to 170.000 yuan, positioning the H6 Coupe firmly above the base H6. The Havel H6 Coupe will be launched on the Chinese car market in the second half of the year.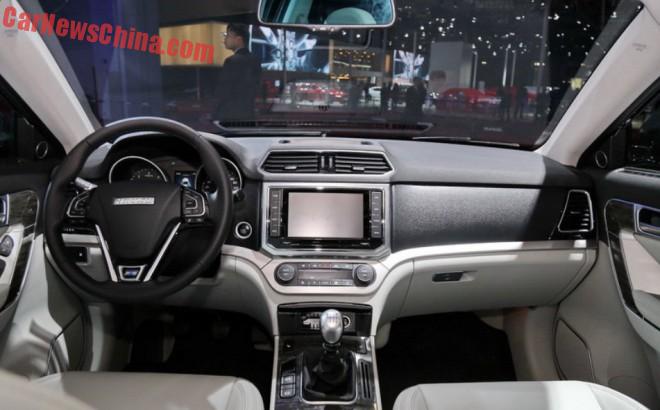 Fine looking dash. Fit and finish seem good. Large touch screen in the center console. Sporty gauges and a surprisingly simple steering wheel. Manual gearbox here.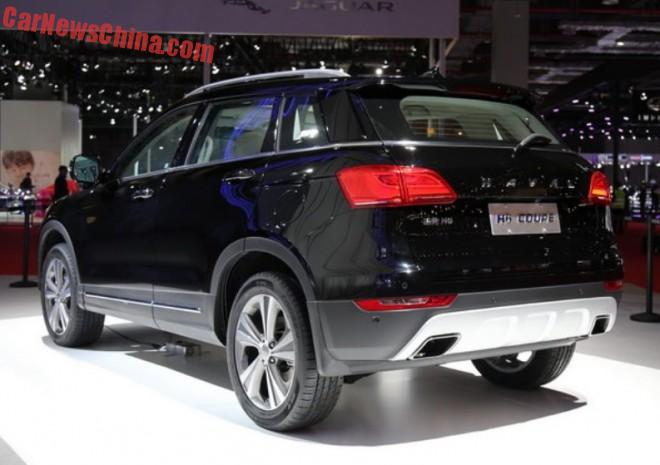 Rear lights are fashionably small. We are seeing a clear movement away from the giant front and rear lights to much smaller units, a good thing, we think. Square shaped exhaust pipes neatly integrated in the skid pad, which again is neatly integrated in the bumper.