And we have a babe! JAC is risking it all with this hot looking lady in white, standing next to the new JAC Refine S2 on the Shanghai Auto Show in China. There ain't much flesh in sight but this tall beauty is surely a model. This the the wild JAC we like, having babes and doing Audi, and some Ford.
Oh no! We cannot focus on the car, the babe stands in the way. Her nun-like skirt however contrasts nicely with fiery red S2. Rear door handle is hidden in the C-pillar. Front door handle is very visible in shiny chrome. The JAC Refine S2 is a new compact crossover SUV for China. It will be positioned between the upcoming Refine S1 and the existing Refine S3.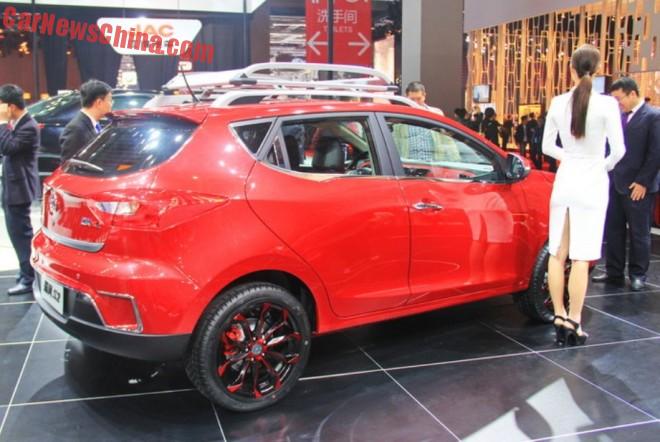 That split goes almost up into her ass. I cannot focus on the car again. The car has an ass as well, and not one looking too bad.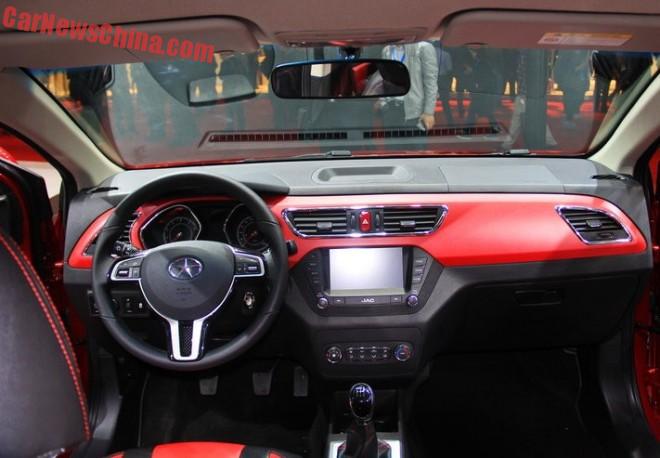 Finally a photo without the babe, so I can fully focus on the car's inside. Dash is really hip, with a panel in the same color as the body. Dials are sporty and located in a trendy binnacle. LCD is mid-sized. Manual gearbox here. Seats with black over red.
The Refine S2 is powered by a 1.5 liter four-cylinder petrol engine with 113hp and 146nm, mated to a six-speed manual or a CVT. Price will start just under 50.000 yuan and end around 65.000, it will be launched on the Chinese car market in Q3.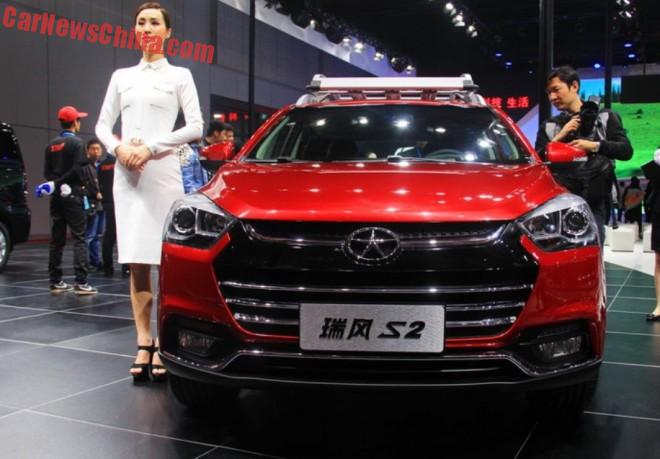 We voluntarily censored the babe's chin.